Events
The Commissioner and the team regularly attend events across Hampshire, the Isle of Wight, Portsmouth and Southampton. Find out more about these events here, or learn how you can join us participating in national campaigns.
If you'd like to invite us to your event, please head to the Contact Us page and send a message to the Communications and Engagement team.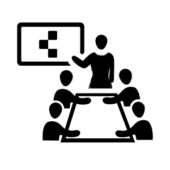 Police and Crime Commissioner, Donna Jones, has spoken at her first police and Crime Panel meeting about her intention to be one of the most visible Commissioners in the country and set out some of her plans for her term of office.
02 July 2021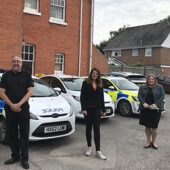 Following concerns about anti-social behaviour in Romsey, Police and Crime Commissioner, Donna Jones, has been out and about with Caroline Nokes MP and local officers to find out more about what the main issues are and how the police are tackling it.
02 July 2021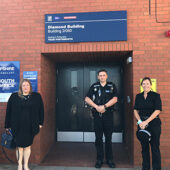 The PCC visited several locations in Portsmouth on 23 June.  She stopped at the new Hampshire Constabulary Response & Patrol base in the city's Naval Base, and met Hampshire Police Federation representative Insp Rob Kearley, and local Insp Janine Sanger.
23 June 2021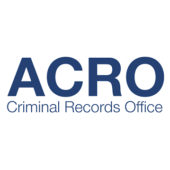 On Tuesday 22 June, the PCC visited ACRO. She saw first hand the important work they do to ensure safer communities in the UK and around the world.
22 June 2021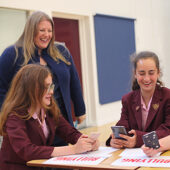 Donna Jones launched a new programme designed to help secondary pupils to stay safe online.
18 June 2021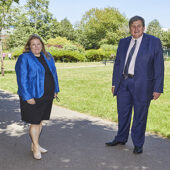 Police and Crime Commissioner, Donna Jones, took Kit Malthouse MP, Minister for Crime and Policing, around the Charles Dickens Ward in Portsmouth to hear from local residents the difference the Safer Streets project will make to the community.
14 June 2021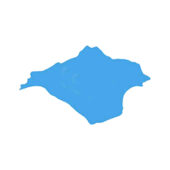 On 11 June 2021, PCC Donna Jones visited the Isle of Wight, meeting partners and stakeholders, and visiting facilities across the Island.
11 June 2021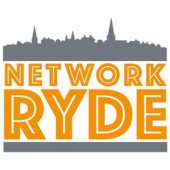 PCC Donna Jones visited Network Ryde, where they are working with young people on an allotment.
11 June 2021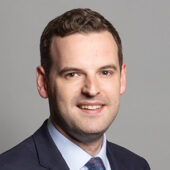 Donna met with Eastleigh MP Paul Holmes, to discuss anti-social behaviour in Netley Abbey and other priorities. The PCC and MP are working together to tackle the issue.
21 May 2021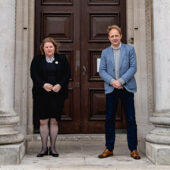 On 20 May Donna Jones was in Southampton to discuss funding to benefit victims and survivors of domestic abuse and sexual violence in Hampshire and the Isle of Wight. They will have access to enhanced levels of support following a successful bid to central government for additional resources.
20 May 2021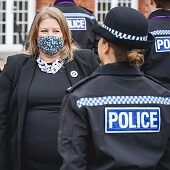 Donna Jones has been meeting new recruits to find out more about the recruitment and training process. She visited the training headquarters in Netley on 20 May to find out more.
20 May 2021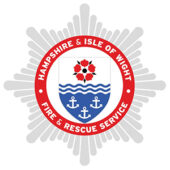 On 19 May, Donna met with Chief Fire Officer Neil Odin at the shared police and fire headquarters in Eastleigh.
19 May 2021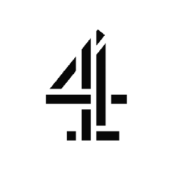 A new documentary episode, which will explore the challenges of investigating and prosecuting child sexual abuse, and how to manage predators when they've been caught.
17 May 2021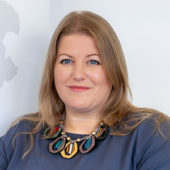 On Thursday 13 May 2021, Donna Jones will be taking the oath to officially start her term as Police and Crime Commissioner for Hampshire and the Isle of Wight.
13 May 2021