Events
The Commissioner and the team regularly attend events across Hampshire, the Isle of Wight, Portsmouth and Southampton. Find out more about these events here, or learn how you can join us participating in national campaigns.
If you'd like to invite us to your event, please head to the Contact Us page and send a message to the Communications and Engagement team.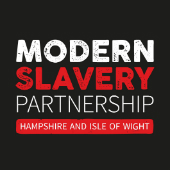 County Lines training session run by the Modern Slavery Partnership is suitable for front line practitioners in statutory and non-statutory agencies.
01 July 2021