In response to feedback from the Youth Commission's Big Conversation consultation, a Cyber Ambassadors scheme has been introduced in schools.
The aim of the scheme is to skill-up a small number of students in education settings on key online safety issues. These informed students then pass on their learning and offer helpful support to their peers promoting good digital citizenship and civility.
Written by young people for young people
Delivered to young people by young people
Free and sustainable
Endorsed by the PCC
Cyber Ambassadors range from 8-18 years using various interactive and age-appropriate learning material to deliver cyber education.
Youth organisations can receive GoFISH (Go Find Internet Safety Help) sessions which supplement cyber knowledge using various interactive activities. Young people will go on to share acquired knowledge with their peers.
During the COVID-19 pandemic, the scheme has been adapted to run online, with regular virtual resources and input provided to schools to be included with their home learning provision.
Even if your school or youth organisation is not fully signed up to the scheme, you can receive these resources to help your students stay safe online:
Direct emails from the Cyber Ambassador scheme co-ordinators with essential information for teachers, students and parents/guardians. There are updates, engagement with children and young people and includes sharing online safety messages from Cyber Ambassadors and responding to issues arising due to the current situation, for example scams, gaming and online safety advice.
The Cyber Ambassadors' Twitter feed, where top tips, ideas and fun activities are shared
Via TikTok @Cyber.ambassadors for their digital check-up and tips
Subscribe to us on YouTube and turn on notifications to get updates about new videos.
To find out more or sign up, please email the scheme co-ordinators.
This scheme is only available for Hampshire, Isle of Wight, Portsmouth and Southampton schools and youth organisations.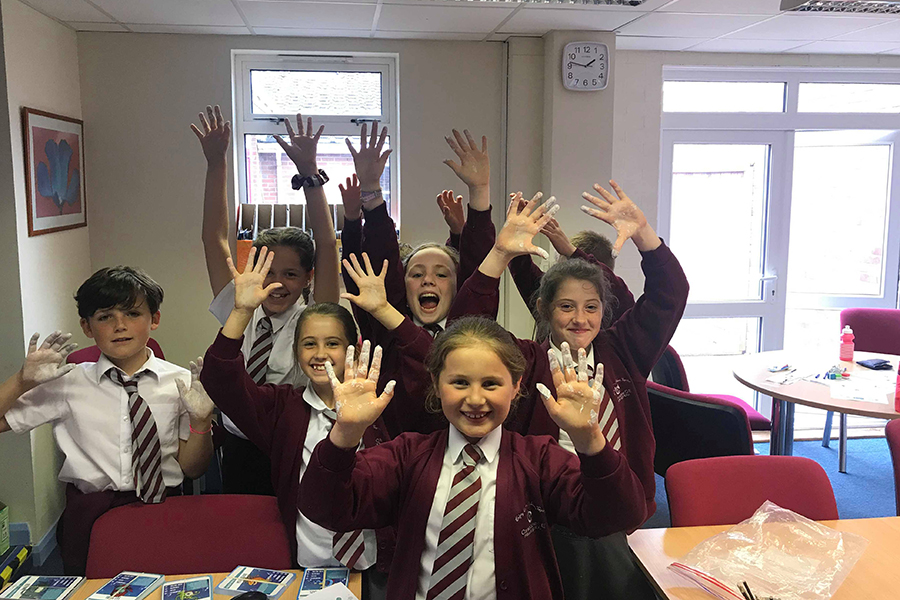 Why should you sign up?
Training is delivered for free, with regularly updated resources, and there's ongoing support and engagement.  We've had great feedback from teachers, including this recently:
'We've had an incident today re social media and the training works – pupil was advised to block and report…they'd done it before we got told'.
Skills and benefits
Teamwork and coordination
Planning, organising and presentation
Digital civility and citizenship
Resilience and self-regulation
Factual information and digital literacy
Empathy, compassion and positive mental health
Find out more
Education establishments can sign up to receive free training, or youth organisations can sign up to receive free GoFISH sessions.
Please use the contact details below to request a sign up form and if you require additional information.
This Safer Superhero activity pack for 5-10 year olds, including activities on road safety and dealing with bullying.
Learn more about Cyber Choices from SEROCU. The South East Regional Organised Crime Unit's Cyber Choices team have developed a lesson plan which aims to teach the Computer Misuse Act and highlight career opportunities in Cyber Security.
More resources are also available from Hampshire Constabulary's Safe4me site.
For help and support, please speak to a trusted adult, Childline, Young Minds UK or the The Mix UK.
Report any online hateful content to True Vision, any unwanted contact to CEOP and any explicit online content, of under 18s, to the Internet Watch Foundation.
Follow us on: