Surveys: Have your say


Part of the Police and Crime Commissioner role is to listen, respond, and act upon your views, carrying out meaningful consultation with the public to inform the work of the Office.
Listening to the community, business, specialist partners and the Chief Constable's team, who deliver the operational policing is an important first step before producing a Police and Crime Plan.
Have your say here:
Knife Crime Survey

PCC Donna Jones is inviting young people to take part in a new knife crime survey. The OPCC's Violence Reduction Unit (VRU) for Hampshire, Southampton, Portsmouth and Isle of Wight is supporting the University of Portsmouth with a new study that is exploring people's perceptions of knife crime and its impact, including their feelings of safety.
Tackling knife crime is a key concern for PCC Donna Jones in her Police and Crime Plan and we hope this anonymous survey will gain insight into perceptions of knife crime in Hampshire and on the Isle of Wight and how it impacts of peoples' feelings of safety.
We are particularly interested in hearing the voices of young people, in particular teenagers and young adults between the ages of 12 to 25 years old. If you are a parent, carer or guardian, we hope that you can encourage your young person to have their voice heard, or maybe assist them to complete this survey.
Responses will assist the OPCC to understand better how to help people and communities impacted by knife crime and how to divert young people away from criminality.
Focus Groups and Consultations

It is important that as a resident of Hampshire, Isle of Wight, Portsmouth and Southampton you have the opportunity to talk to us about your thoughts, views and experiences on local policing, community safety and solutions to improving the life opportunities for all our residents.
Having your voice heard and seeing how you have contributed to positive change for individuals and communities is our goal. We want to provide focus groups and consultation opportunities on a range of themes and topics, all of which feed directly into the work of the Commissioner and his team.
Whether you:
Have been a victim of a crime or know someone who has
Want to share your thoughts on a particular issue
Want to share your experiences on policing and community safety
Want to help shape how we communicate with residents and share opinions on campaign materials
We'd really like to hear from you.  We ask you take the time to register your interest in being a part of our focus group and consultation opportunities. This link takes you to a registration form where you can complete your details securely and let us know the types of things you'd like to talk to us about.
Register your interest here: https://survey.alchemer.eu/s3/90468660/participant-sign-up
Responses captured through our focus groups, consultations and surveys are anonymous and cannot be used to identify you. We will share results of consultations and engagement activity with relevant partners to ensure a strengthened partnership approach to understanding the needs of the public, and the wider support needed to help keep our communities safer. 
Reports from our previous focus groups can be found on the results and reports page.
Domestic homicide review legislation consultation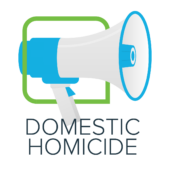 The Home Office is seeking views on amending the domestic homicide review (DHR) legislation in the Domestic Violence, Crime and Victims Act 2004 (DVCVA) to ensure a DHR is commissioned when a death has, or appears to have, resulted from domestic abuse as defined by the Domestic Abuse Act 2021.
This consultation seeks to improve the way DHRs are conducted in close partnership with family and friends bereaved by domestic abuse, the domestic abuse sector, academics, and Community Safety Partnerships.
Currently, the DVCVA 2004 specifies that a DHR should be considered in instances where 'the death of a person aged 16 or over has, or appears to have, resulted from violence, abuse or neglect by either:
a person to whom he was related or with whom he was or had been in an intimate personal relationship
a member of the same household as him'
The Domestic Abuse Act 2021 introduced a statutory definition of domestic abuse that incorporates a range of abuses beyond 'violence, abuse and neglect' to include controlling or coercive behaviour, emotional and economic abuse. Explicitly including the term domestic abuse (DA) would ensure that DHRs continue to contribute to our understanding of DA, and capture learnings to prevent fatal DA.
The Home Office is also seeking views on amending the term 'homicide' in DHRs to reflect the range of the deaths which fall within scope of a DHR. The statutory guidance was updated in 2016 to clarify that DHRs could be conducted for suicides by victims where the circumstances give rise to concern, for example it emerges that there was controlling or coercive behaviour in the relationship. This was in recognition of the number of victims who die by suicide linked to DA. The term 'homicide' in a DHR can be confusing and problematic for families after their loved one has died by suicide linked to DA. The term 'homicide' is also not applicable when conducting a review into deaths ruled as 'unexplained' or 'unexpected' by a coroner.
This consultation closes at 5pm on 7 August 2023
More information Domestic homicide review legislation consultation (accessible version) – GOV.UK (www.gov.uk)
Fill out a response form here: Domestic homicide review legislation consultation (homeofficesurveys.homeoffice.gov.uk)