PCC visits ACRO
22 June 2021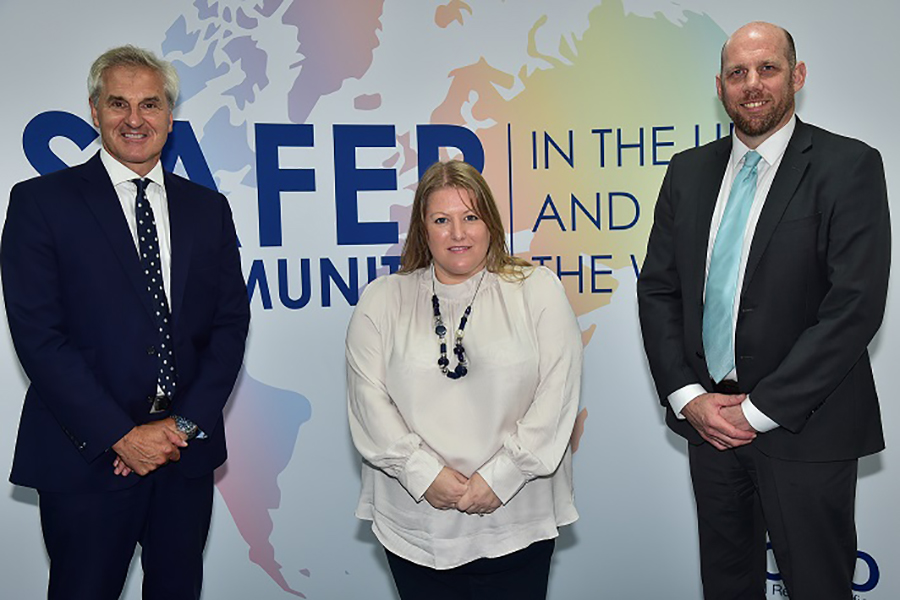 On Tuesday 22 June, the PCC visited ACRO. She saw first hand the important work they do to ensure safer communities in the UK and around the world.
ACRO Criminal Records Office is a national police unit working for safer communities. They provide a range of services that deliver operational benefits to law enforcement and public protection teams, help bring offenders to justice and meet the legitimate information access and management needs of the public.
ACRO was founded in 2006 as the ACPO Criminal Records Office following a decision by the then Association of Chief Police Officers. The aim was to establish an operationally focussed unit to organise the management of criminal records information and improve the links between criminal records and biometric information.
The unit has grown considerably since then and now employs more than 300 people. ACRO was recognised by Her Majesty's Inspectorate of Constabulary in 2017 as providing an 'excellent' and 'vital' service to UK police forces and our work is considered fundamental to community safety.