Southampton City Council Conference on tackling Violence Against Women and Girls
17 February 2022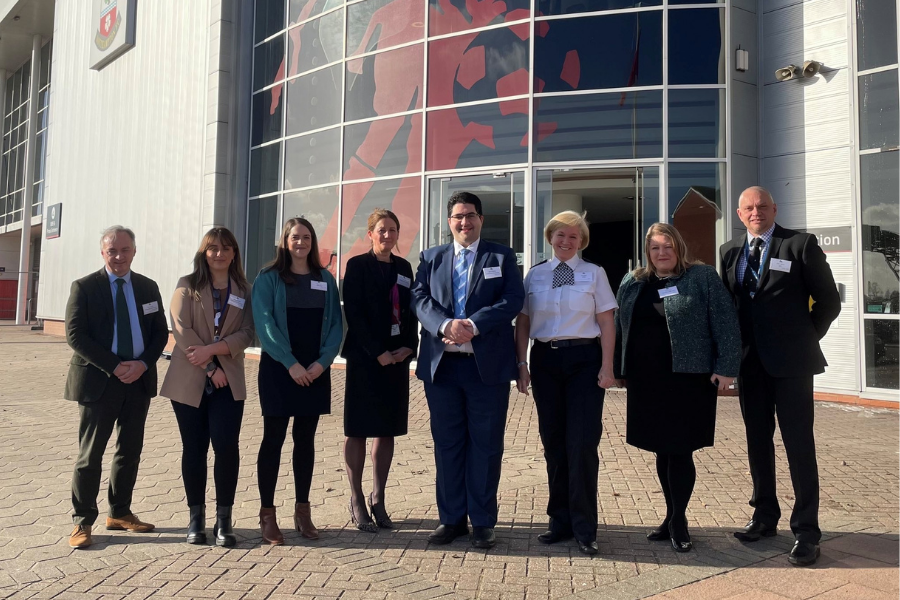 The Tackling Violence Against Women and Girls event, held at Saint Mary's Stadium on Thursday 17 February 2022, presented an opportunity for key partners to promote a co-ordinated approach and a unified understanding of the issue to help make Southampton a safer place for women and girls as well as shaping the strategic response.
According to the Southampton Safe City Strategic Assessment 2020/21, violent crime, domestic crimes and sexual offences featured consistently among the top priority areas for the last three years. Despite the decline in the volume of some of these offences and changing patterns over the last year, these three areas remain a priority for the Safe City Partnership.*
Councillor Spiros Vassiliou, Cabinet Member for Communities, Culture & Heritage comments:
"This conference provided another opportunity to raise awareness that violence against women and girls must end. We know that certain crimes disproportionately affect women and while many projects and interventions already exist to help prevent these crimes in Southampton, it's clear that more must be done to create feelings of safety in the city, and for the public to have confidence that we are all taking action.
"Thank you to everyone who attended and participated in the discussions that will help shape our co-ordinated approach. It's only by working together that we can help tackle this important issue and increase feelings of safety in Southampton."
Donna Jones, Police and Crime Commissioner, opened the conference, she said:
"Sexual and violent crimes against women and girls must stop. We all have a part to play in preventing these offences from happening in the first place, and in ensuring that when someone is a victim they receive the support they need and the justice they deserve.
"There is a lot that is being done to tackle these brutal crimes. At a national level there is the new Government VAWG strategy, the National Police Chiefs Council's VAWG framework and legislative changes including the Domestic Abuse Act. Locally, partners are working together to deliver change through the VAWG Taskforce I set up and by coming together at events like the Southampton Conference. There is work already underway to embed Trauma informed practice, improve access to support – for example the new Independent Sexual Violence Advisor (ISVA) service contract with Yellow Door, to expedite the criminal justice process and to make our public spaces safer through the Safer Streets projects."