Meeting with new police recruits at Netley
20 May 2021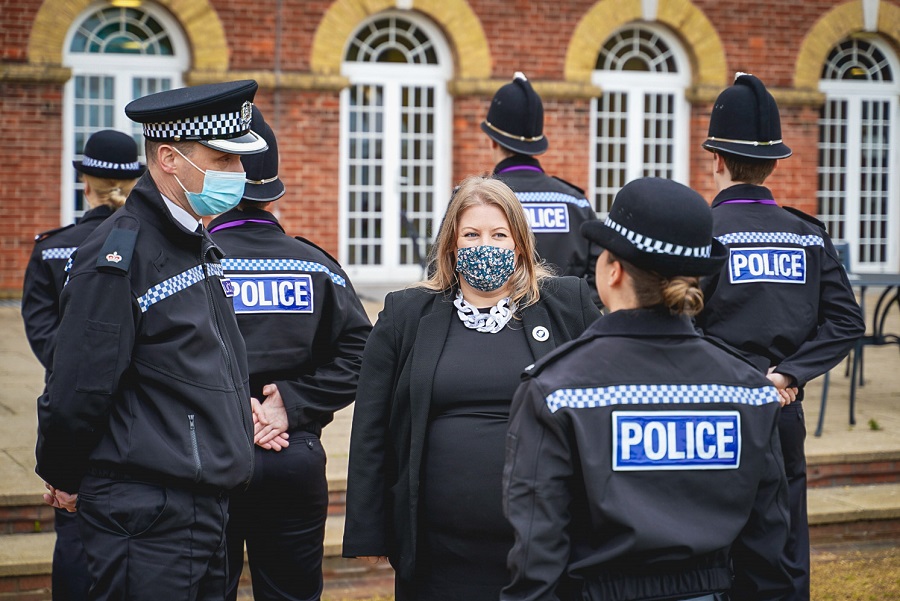 Donna Jones has been meeting new recruits to find out more about the recruitment and training process. She visited the training headquarters in Netley on 20 May to find out more.
Donna Jones, Police and Crime Commissioner, said "It was great to spend time with the new recruits and hear their perspectives on joining the force, find out which communities they are to support and a bit about their backgrounds.
I will be regularly checking in on the progress of the Constabulary's 'Class of 2021' and ensuring that the Constabulary makes full use of its allocation of Government funding for additional officers.