Keeping your children safe this summer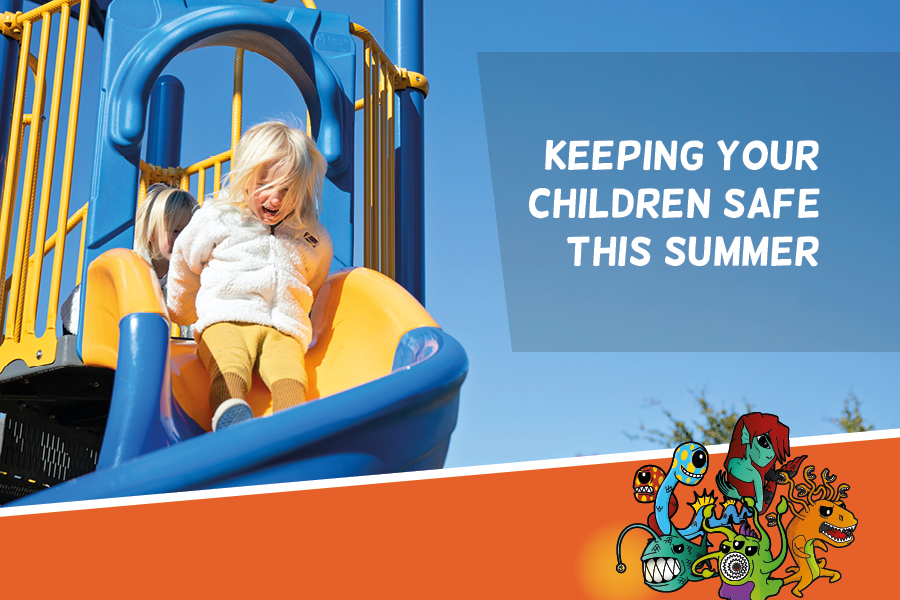 Since the start of the pandemic, many children have spent more time online than they used to before – and with regular activities not back until September, this is unlikely to change during the summer holidays.
Cyber Sea Monsters activity packs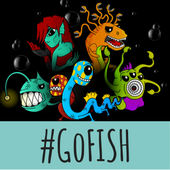 We have put together a few tips and resources to help you keep them occupied whilst also learning about cyber safety with the Cyber Ambassadors' Critters. We will release a new pack each week, so keep checking back to not miss out!
CEOP, part of the National Crime Agency and dedicated to tackling child sexual exploitation and abuse, have also put together age-specific packs with 15-minute parent-led activities around online safety at home.
Internet Matters online safety hub 
A new online safety hub from Internet Matters, Youthworks and Facebook was launched on Wednesday (8 July) to help children with special educational needs navigate social media safely.
Built with input from young people, the resource is the first-of-its-kind and helps equip both young people with Special Education Needs and Disabilities (SEND) and their parents and carers with the right tools to stop them 'falling through the net' on social media.
Safer Superhero activity pack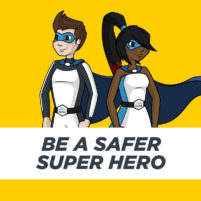 During our Safer Together Apart month earlier this year we also released a Safer Superhero activity pack for 5-10 year olds, including activities on road safety and dealing with bullying.
Summer safety for teens with the Youth Commission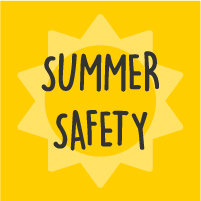 Our Youth Commission have put together some activities and tips for older kids and teens around tombstoning, drinking, personal safety and healthy relationships.
Safety e-book for children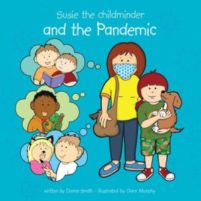 Hampshire Fire and Rescue Service have released a brand-new title in the Keeping Safe with Susie the Childminder Series, 'Susie the Childminder and the Pandemic'. This latest addition to the popular series has been produced to teach children about the importance of community, building resilience and staying safe, healthy and positive during challenging times.
Funded by Hampshire and the Isle of Wight Local Resilience Forum (HIOW LRF), the hope is that this free, fun yet educational tool will help teachers, parents and carers to have open discussions with children about how the Covid-19 pandemic is affecting us all, now and in the future.
View other titles in the series, including fire safety, water safety, and staying safe in the sun.
More online safety tips from the Cyber Ambassadors
Read more about

smart rules with @childnet.
Cyber Ambassadors and peers have been exploring reporting tools available for online issues, here's more guidance on reporting to CEOP.
Gain insight into the online gaming world and how you can support young people whilst they play and connect online. Here are some top tips on Online Gaming Tournaments.
Read the Secure online gaming guide to help parents/guardians support children and young people in the online gaming world.
Click and read Are you being Cyberbullied?on what to do if you come across cyber bullying.
Create a Safer Gaming Character and share some tops tips and advice to help Marcia.
Selphire is one of the troublesome Cyber Sea Monsters who loves digital pictures and videos, not of herself but of other people. She loves the sport of cross-platform sharing. Here's an activity sheet on sharing digital pictures and videos to complete.
Growing Against Violence (GAV) have an Interactive Online Safety Video raising awareness on cyber-bullying, grooming, tracking moves, gaming, oversharing and inappropriate photos.
For daily tips check out @CA_Scheme
Please ask them all to keep an eye on our Tik Tok and Twitter social media feeds, where we will be sharing top tips, ideas and engaging them in fun activities. Join the Cyber Ambassador Coordinator on Youtube, exploring how young people can spend their time away from home learning and screens.