Views on Serious Violence, Exploitation and Hate Crime sought by Youth Commission
25 February 2021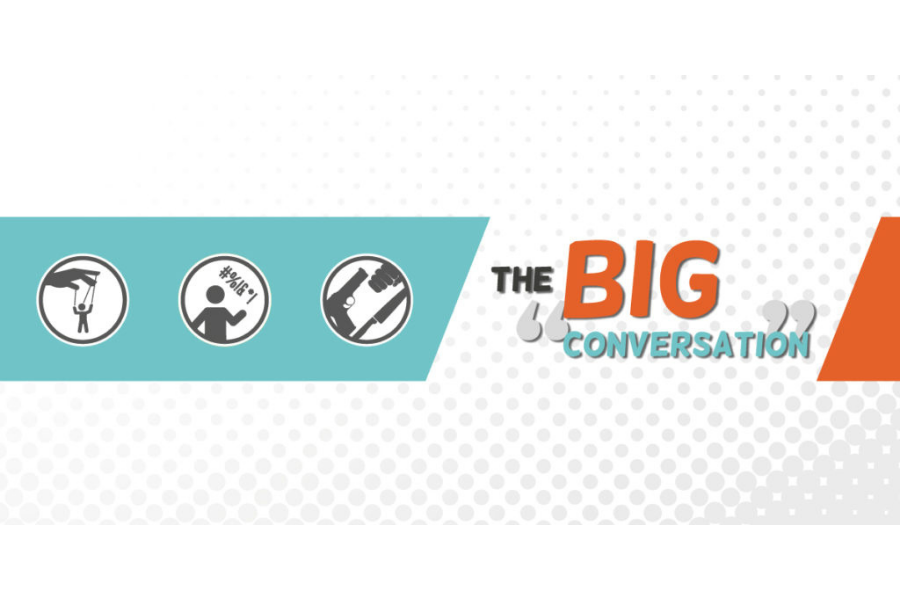 The Police and Crime Commissioner's Youth Commission is asking young people for their ideas on how to tackle serious violence (such as knife crime), the exploitation of young people, for example through grooming and county lines, and hate crime as part of its Big Conversation 2021.
The Youth Commission acts as the voice of young people, informing and supporting Police and Crime Commissioner, Michael Lane, in his work and helping him to challenge the Chief Constable on areas that are of importance to young people. They also work to raise awareness and educate young people on their chosen priorities via campaigns. They run workshops, speak at events and take part in a range of other activities.
Ideas from previous Big Conversations have led to successful initiatives such as Cyber Ambassadors, the award winning unhealthy relationships campaign 'Raise a Flag' and Youth Commission participation in strategic groups such as the Children's Exploitation Board and the Violence Reduction Unit to ensure that young people are given a voice on issues that impact them.
Each year the Youth Commission select key issues to focus on and for 2021 they have chosen to continue with Serious Violence, Exploitation and Hate Crime:
"Hate crime was chosen as a priority because it is a prominent issue both in Hampshire and nationwide. As our society grows increasingly diverse, instances of hate crime appear to be rising; we want to change this because diversity should be celebrated and not criticised. We would like to hear thoughts and ideas from young people in Hampshire, the people that this issue actually affects, so that we can help make the area kinder and safer for everyone." Maddie Davis, 21, Southampton
"Your voice counts! Exploitation can happen to anyone, but especially for young people, we are more vulnerable to abuse, mistreatment, and even allurement into criminality. Where livelihoods can be scarred and oppressed, we believe justice can be served with your help, acknowledging your views." Bill Gunayon, 20, Portsmouth
"The more people who fill in our big conversation the more suggestions and solutions we have.  Serious Violence was chosen as a priority because not only does it affect a perpetrator but the victims and bystanders. After several years of increasing police recorded violence, the Government launched its Serious Violence Strategy on the 9 April in 2018. We thought it would be appropriate to make this one of our main groups as serious violence is rising and we want to tackle it before it gets to a point of no return." Jessica Bird, 16, Shanklin