Exploitation #RaiseAFlag
Exploitation
Exploitation can be defined as "the use of something in order to get an advantage from it", and we as a sub-group specifically tackle the manipulation of children and young people for personal gain, normally where the manipulator is an adult and has a degree of power over the child.
More about Child Sexual Exploitation from our friends at The Children's Society.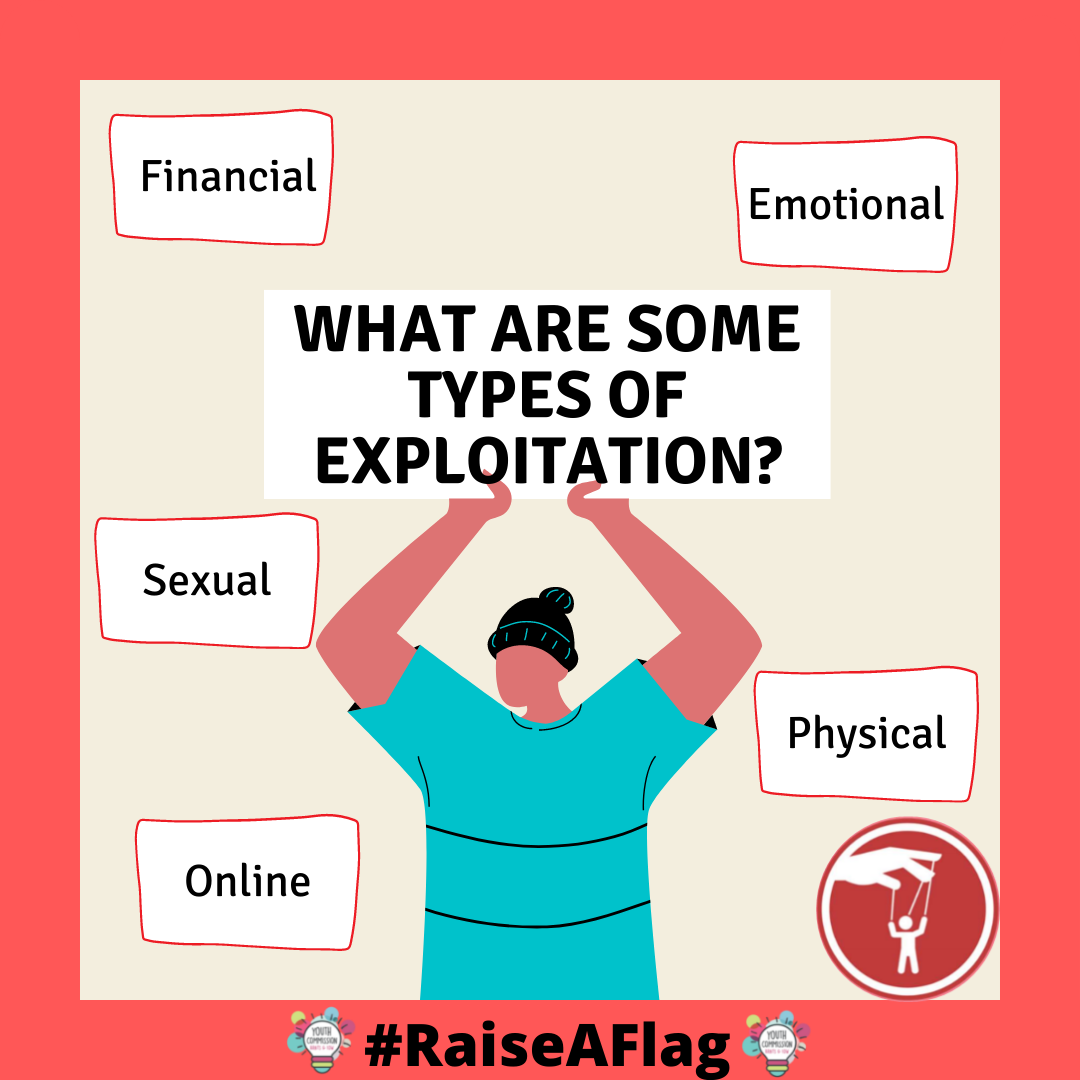 What do we do? (and how can we prove it!)
We run fun and informative workshops to various organisations and groups, including Scouts and the Princes Trust, informing young people of the signs of exploitative relationships and situations, and what to do if they suspect themselves or a friend to be in one. We've received positive feedback from both the young people and their mentors

2 mentors of our exploitation subgroup, Amelia and Julia, have given youth a voice at the

Child Exploitation Board

– they sit on the group and have even co-chaired before!

3 of our amazing members attend each of the local

Harmful Practices groups

and the

Strategic Group

We have met productively with the 

Children's Society

 to see what links there are to support each other's work 
Our social medias
We are active as a sub-group across the Youth Commission's social media pages, particularly the Instagram with both posts and stories surrounding the signs of exploitation, types of exploitation, interactive quizzes, county lines and more. Why not follow us and help us share our messages?

 Twitter 

Instagram

Facebook
The Children's Society help the country's most disadvantaged children. Here are their stories, told in their words.
Learn the signs of child exploitation.
Support for you