Beyond Policing
It is important that the Constabulary is able to focus on policing – identifying threats and risks, protecting the community and pursuing those who wish us harm.
The Commissioner seeks to help prevent crime and offending, to support the vulnerable and those who have been victims of crime. The PCC's work addresses the needs of victims beyond the immediate policing of the crime, helps police officers to be effective in their role, and ensures that as many police officers as possible are released to the frontline.
24 hours in the work of a PCC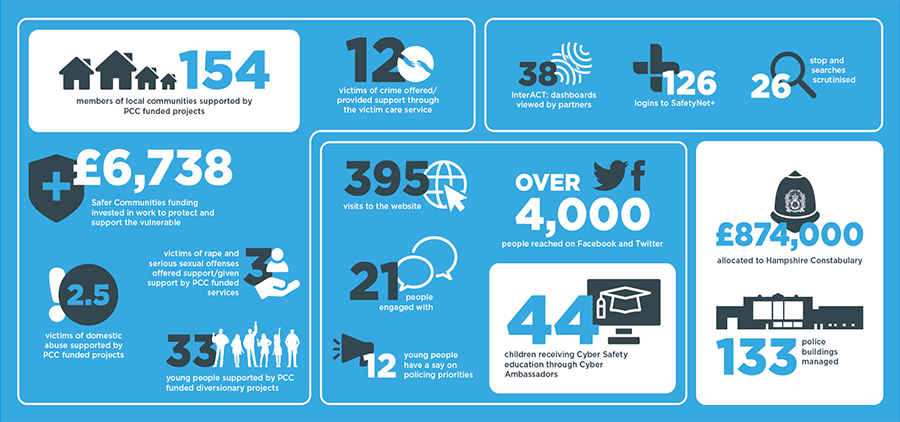 The PCC does this in a variety of ways including:
working with, and providing funding for, a variety of services that support victims, protect the vulnerable and seek to help those at risk of offending avoid triggers that might lead them into crime or anti-social behaviour
investing in new technology to free up officer time and to improve the way the constabulary engages with the community
facilitating collaboration with partners – sharing accommodation with local authorities and Hampshire Fire and Rescue Service, sharing support functions with Hampshire County Council, Joint Operations Unit and ICT structure with Thames Valley, and working with NHS organisations and local authorities to jointly commission services
consulting and engaging with the public to hear their views, opinions and ideas so that their needs can be used to guide the PCC's work and challenge and inform the Chief Constable around police performance.
Find out more about the Commissioner's role