The Big Conversation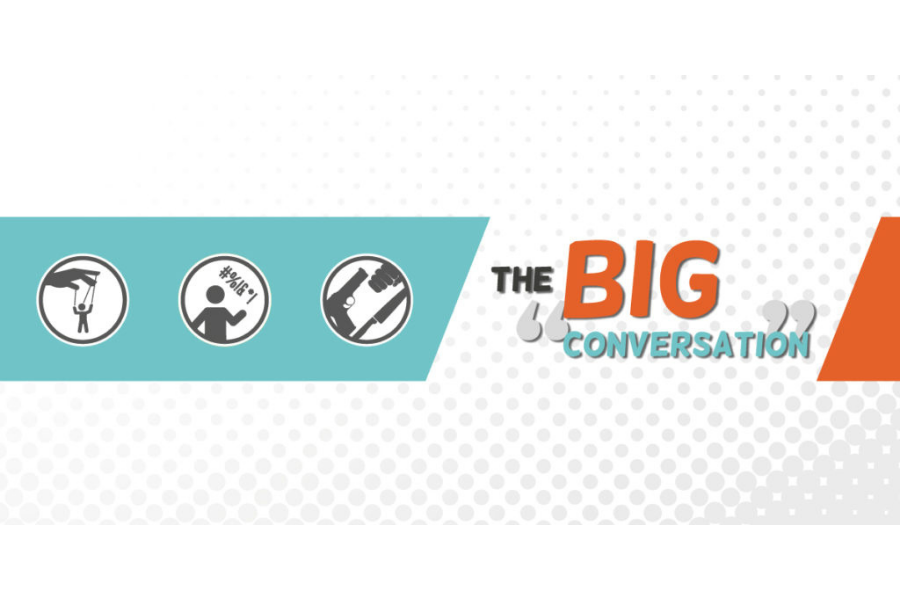 Each year, the Youth Commission speak to young people across Hampshire, the Isle of Wight, Portsmouth and Southampton to get their concerns, views and ideas.
We are now consulting those aged 14-25 on our priorities: exploitation, hate crime, and serious violence.
Take the survey now (it only takes 3 minutes and makes such a difference)!
With the thousands of responses we receive, we make recommendations to decision makers who can make positive changes for our future. In previous years we recommended a Cyber Ambassador scheme after you told us it was important. The Cyber Ambassador scheme is now in over 120 schools and colleges!
If you are a school, college, university or community group and would like to receive a batch of Big Conversation postcards to hand out to young people, please contact the Youth Engagement manager with the amount you would like to order.
The Big Conversation 2020
Last year, we spoke to 1,054 young people about their concerns and our priorities.  Here's how we did: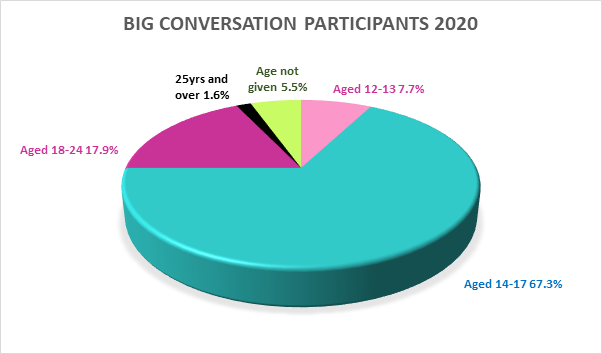 Themes and trends
The Big Conversation 2019
We spoke to 2,645 young people about their concerns and our priorities.  Here's how we did: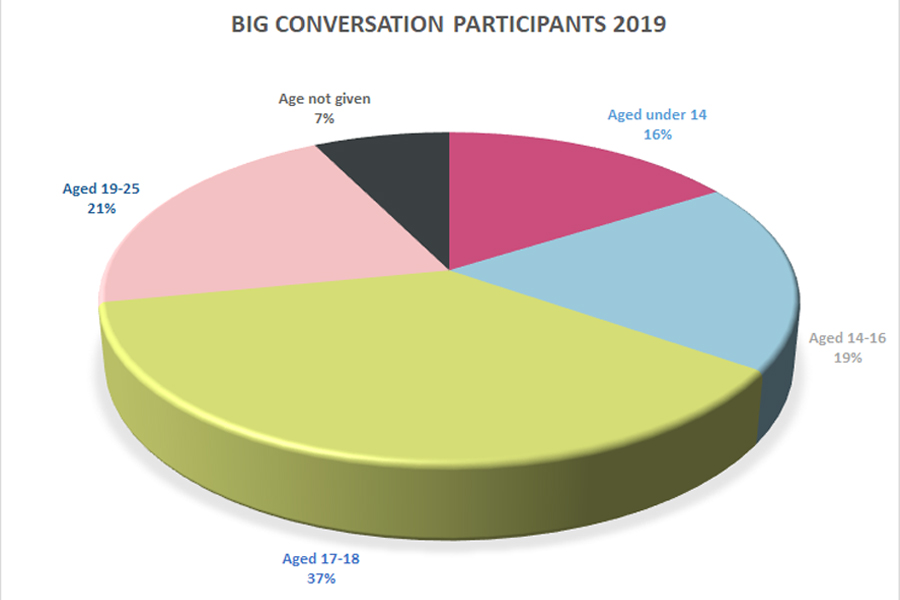 Our 35 members helped run and attend 87 events across Hampshire and the Isle of Wight, in total volunteering 820 hours of their time.
We worked with 39 different partners, and 78 people attended our recommendations conference and pledged to help us deliver them.
The Youth Commission used the Big Conversation responses from 2018 to reply to the Department of Education.