VRU
| PCC sees funding in action at ...
PCC sees funding in action at Hampshire charity that transforms the lives of vulnerable young people
The Police and Crime Commissioner, Donna Jones, has been speaking to young people in Gosport who are changing their lives for the better thanks to the support of an inspirational youth charity.
The Commissioner visited Motiv8 on Thursday 8 June 2023 and heard how the organisation is creating safer communities and opportunities for young people to thrive.
The charity, which has bases in Portsmouth, Fareham, Gosport and Havant, benefits from funding from the Police and Crime Commissioner for its 1:1 mentoring scheme.
The funding, which totals £102K, is from the PCC's Safer Communities Fund which finances over 40 projects every year.
PCC Donna Jones said: "A core part of my role as Commissioner is to secure services across Hampshire and the Isle of Wight that empower partners to engage with communities, reduce the risk of offending, and drive down crime and anti-social behaviour."
This is the second year of funding provision by the Commissioner running from 1 April 2023 to 31 March 2024, and is for the charity's Targeted Youth Support Programmes which are referral-based services that provide 1:1 mentoring.
PCC Donna Jones added: "Motiv8 is a perfect example of how targeted interventions are having a life-changing impact on young people. Tackling anger issues, low self-esteem, feelings of isolation and not able to cope with the changes that life throws at you, are part of the programme. The hope is to teach young people the skills and maturity required to enable them to make sensible decisions which prevent them committing crimes.
"I am pleased to continue funding these Motiv8 programmes that provide the safe space, guidance and support that many young people so desperately need."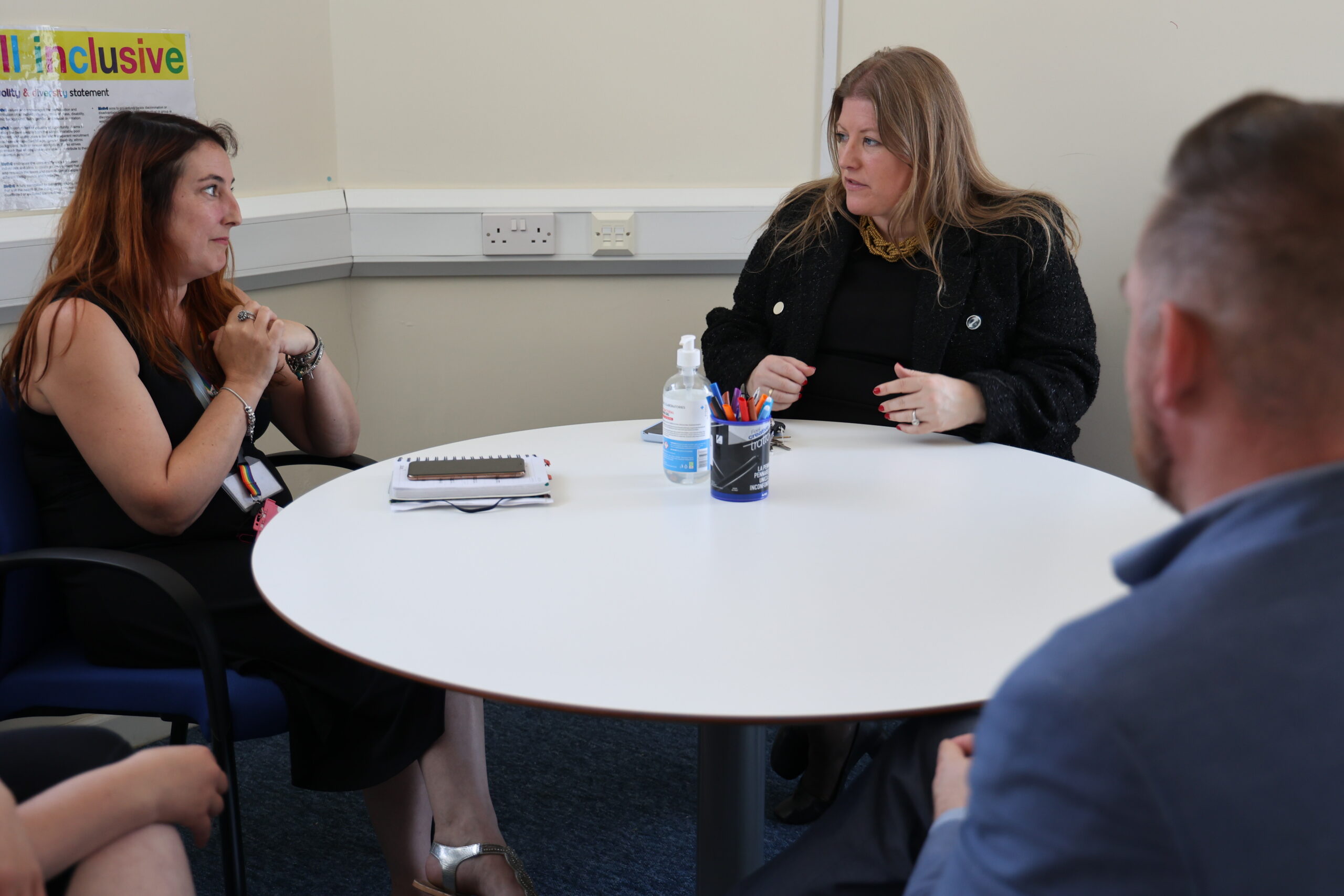 Head of Operations at Motiv8, Kirsty Robertson, said: "We are so pleased to have welcomed the Commissioner to our community venue in Gosport as it's a great opportunity to highlight the amazing work of the team, in supporting the community's most vulnerable young people.
"Our waiting lists for 1:1 support is high across Gosport, Fareham, Havant and Portsmouth, and it's been fantastic to share our plans with the Police and Crime Commissioner on how we're managing local need and providing a safe space for young people and their families."