Youth Commission Celebrate National Recognition
16 October 2018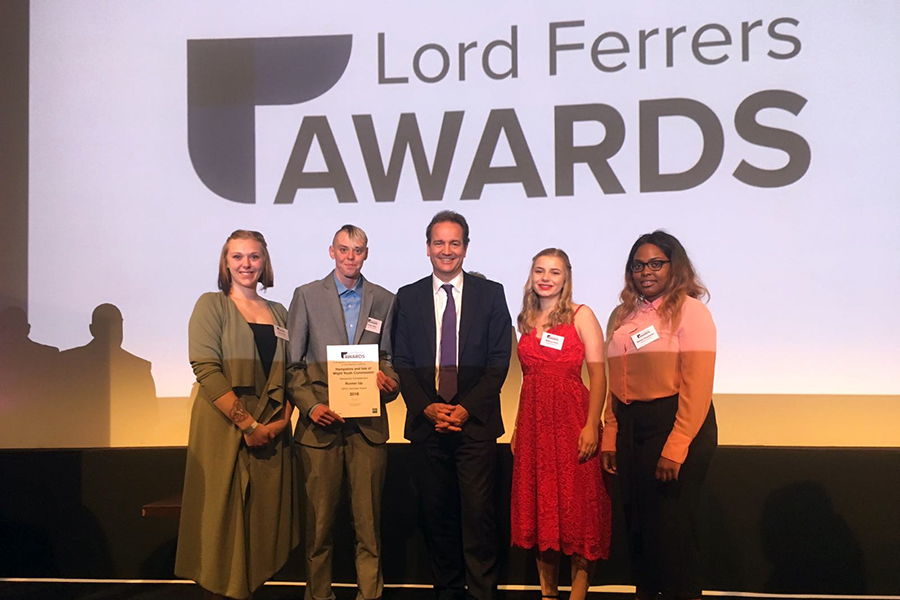 This afternoon, the Hampshire and Isle of Wight Youth Commission are celebrating in Millbank, London following recognition of their work as a runner-up for a Lord Ferrers Award.
Four Youth Commission members and their project officer travelled today to attend the award ceremony which was followed by afternoon tea.  The Youth Commission had entered their work into the 'OPCC Volunteer – Team or Individual' category, and highlighted their innovative and effective solutions for the issues they identified that young people face in the policing area.  This included the Lethal Highs board games, and the Cyber Ambassadors schools programme which piloted in primary and secondary schools.
Casey Taylor first joined the Youth Commission five years ago, and now works alongside the project officer to support running the group and attends strategic meetings on their behalf.
She said: "Today was amazing, we feel so privileged!
"It was really good to meet other people including Nick Hurd MP, minister for the police and fire service."
The Lethal Highs board games were so well received by partners that they requested to buy their own copies. They are still being used with young people to this day, most notably with Catch 22, the provider for drug and alcohol services in the area.
The benefit of the cyber ambassador scheme was immediate, with one school writing the following day of the first training session "We've had an incident today re social media and the training works – pupil was advised to block and report…they'd done it before we got told."  The scheme has now reached over 8,000 students, and young people are encouraged to be a point of contact and spread their training within their school.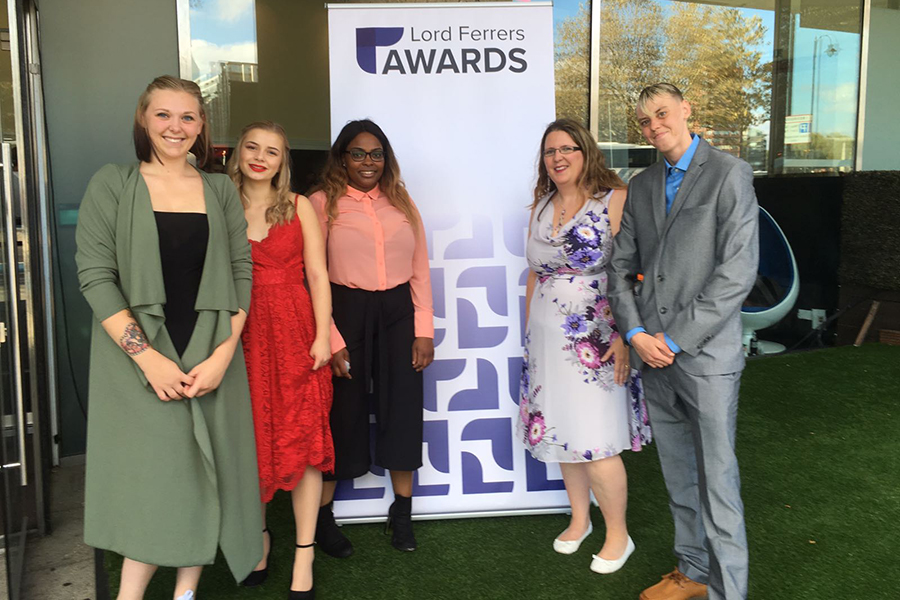 Youth Commission members volunteer over 1,500 hours per year contributing tremendously to their communities, and the attendees from Hampshire and the Isle of Wight today have volunteered for over two years with the Police and Crime Commissioner, and have taken on extra responsibilities with regards to mentoring a new cohort of young people and leading in a priority area.
The awards, previously known as the Special Constable and Police Support Volunteer Awards, highlight the vital role volunteers play in support of policing, by giving up their free time to make communities safer, and enhancing the effectiveness of policing across England and Wales. In 2013, they were renamed in memory of Lord Ferrers, the former Home Office minister who created the awards in 1993.
Interested in joining the Youth Commission?
Recruitment is open now!