Violence Reduction Unit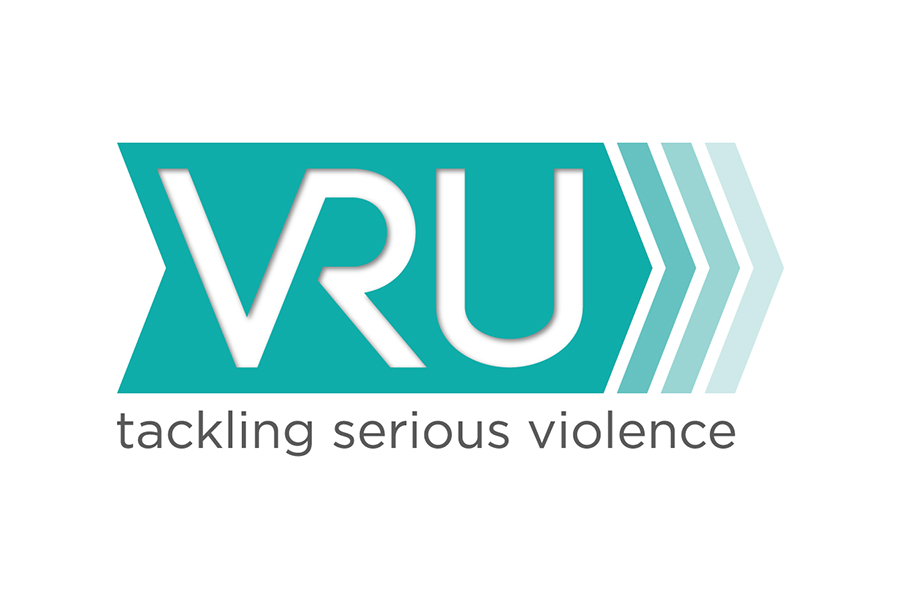 The Pan Hampshire Area is one of twenty areas tasked by the Home Office to set up a Violence Reduction Unit (VRU).
What is a VRU
The VRU brings together health, police, education leaders, health workers, local government and many other organisations from across local communities to tackle violent crime and address its underlying causes. 
VRUs are responsible for three specific outcomes
Reduction in hospital admissions for assaults with a knife or sharp object and especially among victims aged under 25
Reduction in knife-enabled serious violence and especially among victims aged under 25
Reduction in all non-domestic homicides and especially among victims aged under 25 involving knives
To achieve this the VRU must produce a problem profile, identifying the drivers of serious violence and cohorts of people most affected. This then informs A VRU Strategy which describes the multi-agency response to tackling the drivers identified in the Problem Profile.
Public Health Approach
The Home Office have promoted the Public Health Model as a methodology to tackle serious violence. This requires that we treat violence as it would a disease and that we recognise the symptoms, understand the causes and seek to stop transmission. The World Health Organisation have developed a model for a public health approach to violence which breaks down to four simple steps. These are
Surveillance: What is the problem
Identify risk and protective factors: what are the causes
Develop and evaluate interventions: what works and for whom
Implementation: scaling up effective policy and programmes
The Public Health model sees interventions in terms of primary prevention – preventing the problem occurring in the first place; secondary prevention – intervening when problems begin to emerge; and tertiary prevention – managing an ongoing problem to reduce harm and avoid crises.
VRU Interventions
ACES and a Trauma Informed Approach
The VRU is continuing to roll out its work on Adverse Childhood Experiences which over the last year has seen 2,000 professionals trained in taking a Trauma Informed Approach and seen an acclaimed conference and initial pilot of Trauma Informed Policing delivered.
ACEs are stressful events occurring in childhood, such as experiencing abuse, neglect, mental illness, and substance misuse that may have a lifelong impact on health and behaviour. Research suggests that the greater the number of ACEs that an individual has, the more vulnerable they may be to becoming a victim or perpetrator of crime, or developing other negative health and social outcomes.
Trauma Informed approach focuses on 'What has happened to this person'? rather than 'What is wrong with them'? The Programme highlights the potential negative impact of trauma as a result of earlier adverse or prolonged adverse childhood experiences (ACES), including poor attachment in early years.
Trauma Informed Policing is a ground breaking pilot that saw Trauma Informed experts joining three response and patrol policing teams (Portsmouth, Waterlooville and Portswood). The Trauma Informed Practitioners (TIPs) joined officers on patrol, attended calls such as domestic abuse incidents, young people reported missing from home, offences involving violence and weapons, exploitation, and anti-social behaviour.
A&E Youth Navigators
Youth Navigators initiative provides specially trained Youth Workers (through No Limits) within A&E and other wards. They work at the times young people are most likely to present at the emergency department and support them at a point in crisis when they may be reflecting on their life choices. The Navigators provide hands-on emotional and wellbeing support, ensuring individuals, and their families, are signposted to the appropriate health, counselling, and other support services that can help with their individual needs and to find a more positive life course.
Over the past year the VRU has been expanding its Youth Navigator programme so it is now available in Portsmouth, Southampton, Basingstoke, Winchester and Isle of Wight hospitals.
Arriving at A&E with injuries caused by violence, as well as other vulnerabilities such as mental ill health and self-harm can be a wake-up call, and having the right support in place can help these young people to realise there is a way out and to take positive steps to reduce risk of harm
342 offenders project
The 342 project analysed knife crimes committed by an offender under the age of 25, or of an offender against a victim under the age of 25, within the timeframe of 1st October 2018 to 30th September 2019 and collated a total of 342 offenders who fit the criteria for this study.
The following highlights the key findings and at this stage is based on police data only.  The VRU is now moving to phase 2 where data will be overlaid by Children's Social Care and Education.  Having a richer data-set will help the VRU see what more we can learn and put in place to help change the destination for those who might be at increased risk of committing a knife crime in future.
64% of offenders had no prior links to a weapon or a knife,
57% of offenders had committed at least one crime prior to offending with a knife
89% of offenders were male
75% were victims of crime prior to committing a serious offence
The most common crime the offenders themselves were a victim of is assault, amounting to 34.2% of the 342 offenders
The average age of the offender as a first victim of a crime is 14 years old
68% of all offenders have in some way been linked to domestic violence, either as a witness, victim or perpetrator
40% of offenders are recorded as having a history of mental health
62% of all offenders within this study have a history of alcohol/drugs misuse
Furthermore, those same early risk factors that may lead to serious violence (including domestic abuse and sexual crime), also increase the likelihood of other negative social and health outcomes.  Therefore, if we address the risk factors of violent crime, we will also realise wider benefits across health and social care.
Local project examples
Art Park Community School in Havant was awarded a grant to run weekly twilight workshops for young people from the Leigh Park estate on community safety including drugs and alcohol awareness, healthy relationships, the law, and mental health.
A group of young people form secondary schools in Portsmouth wrote and filmed a bespoke video called "Your Choice Matters", which tells the story of a fictitious incident about a stabbing on Southsea Common of a teenager. The film is accompanied with a lesson plan to be used for young people in key stage 3 and 4.
Network Ryde has been working closely with Ryde Academy to reach out to young people who are close to being excluded from school, have worked with the Youth Offending Team or their families have had involvement with the criminal justice system. These young people are vulnerable to becoming marginalised, and the allotment project teaches them new skills including gardening, teamwork, collaboration and social skills.
In Focus Education & Development CiC worked with a group of young people at Southampton Youth Offending Service to develop a series of posters that portray an anti-knife crime message. Throughout their time on the project they improved their creative skills and worked towards their Bronze Arts Award.