Victim Care now more accessible for South East Hampshire Residents
05 July 2018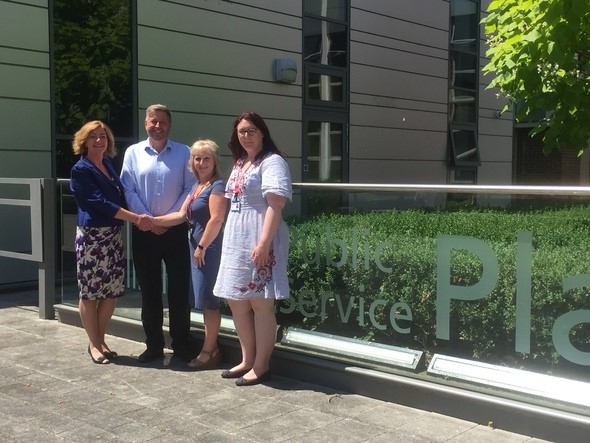 The Victim Care Service commissioned by the Police and Crime Commissioner has moved into the Havant Plaza providing victims of crime with more choice in how they can access support.
The Victim Care Service is available to any victim of crime and helps people to cope with and recover from the impact of crime. The support provided can take the form of practical support, such as providing security items, and emotional support by trained case workers and volunteers.
Since its inception three years ago, the service has offered support to 203,400 people affected by crime, including in-depth support to 64,927 people.
Having an office in the Plaza, in addition to those in Basingstoke, Chandlers Ford and the Isle of Wight, provides a well located venue in the South East for people who need or wish to meet with the dedicated support workers. The staff and volunteers also provide support over the telephone and can, where appropriate, visit the victim at home or agree a venue, such as a coffee shop, to meet.
An additional benefit of the move is that it will enable closer relationships with public service partners that are already located within the Plaza, including Citizen's Advice, the Havant Safer Neighbourhood Team, and County Council.
Councillor Narinder Bains, Cabinet Lead for Neighbourhoods, Safety and Enforcement, said: "The Victim Care service is a vital support service for people who have been victims of crime across Hampshire and the Isle of Wight.
This service joins other partner agencies already working together within Havant's Public Service Plaza. We are now able to offer our residents a one-stop shop to gain the help and advice they require."
To contact the Victim Care Service please call 0808 178 1641.