Council Tax Leaflet 2023-2024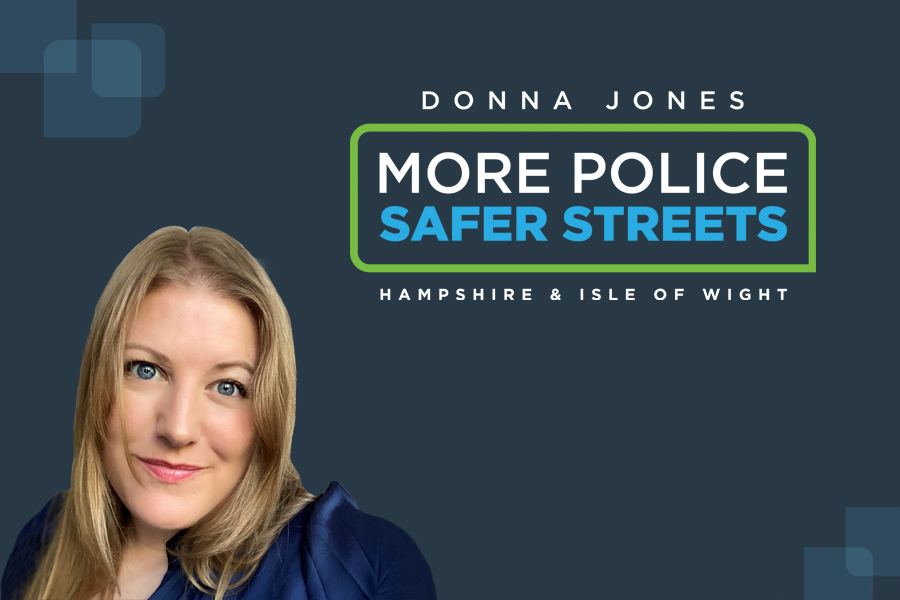 50 More Cops
As your Police and Crime Commissioner I am committed to ensuring your police precept is spent wisely and delivers best value for money. This year we find ourselves in a challenging economic environment with inflation, pay costs, utilities and fuel costs all rising, however I am committed to recruiting more police officers.
More police, means more crimes being investigated and your community being safer. Despite the cost of living challenges, every extra pound I have will go on improving police visibility in your neighbourhood. My commitment to you is that I will continue to ensure the police are tackling the crimes that matter to you the most such as anti-social behaviour, burglary, serious violence and knife crime, and to ensure they are visible on your streets.
Thank you for your continued support of Hampshire and Isle of Wight Constabulary.
Donna Jones
Police and Crime Commissioner
Total Cost of Policing 2023/24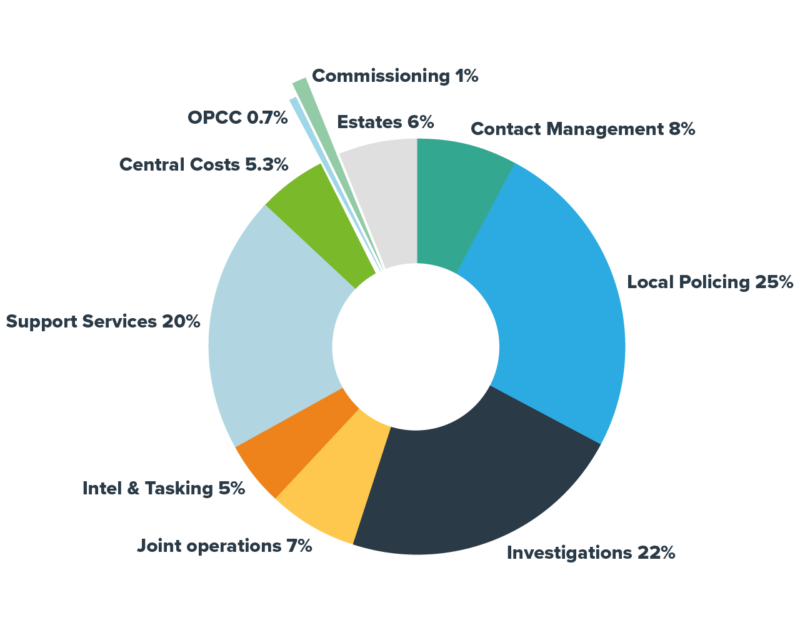 Where the Money Comes From
The PCC's overall budget of £427million is made up of 58% funding from the Home Office grant and 42% is from the policing element of your council tax.
A Day in the Life of Hampshire Constabulary
Illustrative figures from 2022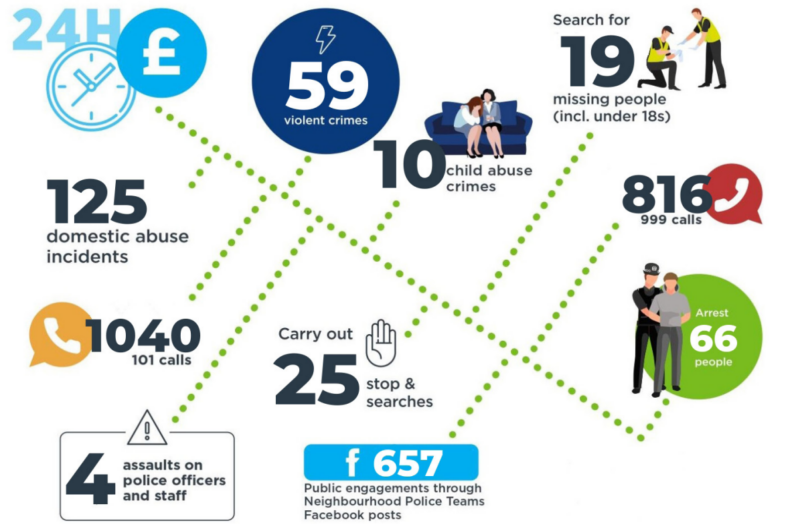 Contribution to Policing by Council Tax Band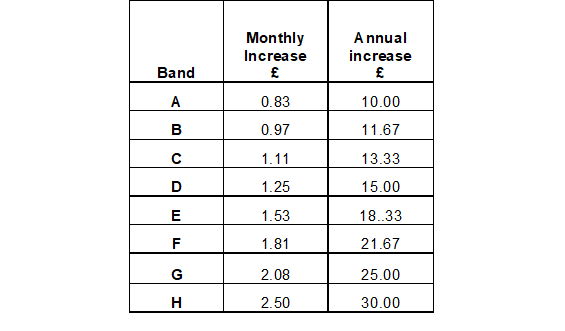 Council tax contribution to policing for 2023/24, listed by band
50 More Cops
This year the 6.34% increase in your police precept will provide an additional £12.29million for policing services. I will spend this money on recruiting an extra 50 police officers. As part of the Government's national uplift programme, the force pledged to recruit 498 extra officers by March 2023, I promised an extra 102, bringing the total to 600. For this year, I am able to increase that again making the total 650. More police officers means more investigations, more charges and more offenders caught and brought to justice, making your streets safer.
Preventing Crime
I am committed to improving police visibility and ensuring officers have the right technology and equipment to be the best crime-fighters possible. To support this, I commission more than £9million of support services per year from Ministry of Justice grants which aim to reduce crime, specifically:
• Tackle the root causes of crime, especially with young people
• Prevent violent crime through my Violence Reduction Unit
• Ensure victims of crime have the support they need
• Prevent offending and reoffending through perpetrator intervention programmes
• Invest in CCTV and lighting to make your streets safer
My Police and Crime Plan 'More Police, Safer Streets' explains how I work with partners to tackle the crimes that matter to you and cause the most harm.
If You or Someone You Know is Affected by Crime
Contact the Police and Crime Commissioner