Plan ahead for M27 closure by Highways England this weekend
31 January 2020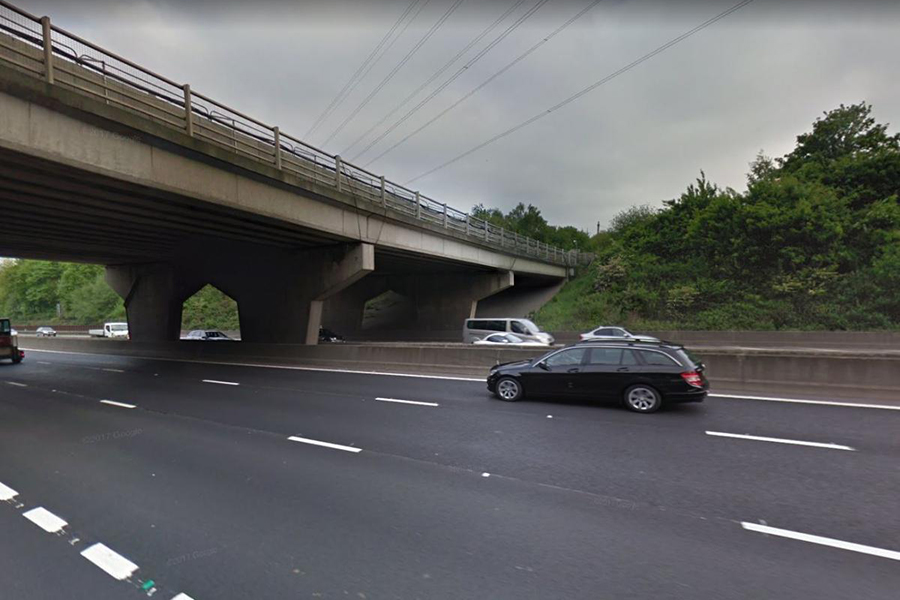 This weekend, Highways England will be closing a section of the M27 to replace the bridge which carries the A3057 Romsey Road over motorway.  As a result, residents should plan their journeys and expect extra traffic disruption in the area.
M27 JUNCTION 10 SLIP ROAD CLOSURES SCHEDULED FRIDAY 3 JULY 20:00 UNTIL MONDAY 6 JULY 06:00
FOR LATEST INFORMATION ABOUT M27 ROADWORKS AND CLOSURES VISIT HIGHWAYS ENGLAND
Highways England will be replacing the A3057 Romsey Road bridge over the M27 as the bridge is coming to the final stages of its useful life. The current structure is made up of separate east and west bridges.
The purpose of the first weekend closure was to demolish the west bridge, the second closure saw the new bridge installed, and the third closure will be for demolition of the eastern half of the old bridge. Highways England has scheduled closures to complete the bridge replacement works; at present work is scheduled on:
Friday 28 September to Monday 1 October 2018 [COMPLETED]
22:00 Friday 28 June 2019 to 05:00 Monday 1 July 2019 [COMPLETED]
22:00 Friday 31 January 2020 to 06:00 Monday 3 February 2020 [COMPLETED re-opened at 00:27 Monday 3 Feb]
The weekend closure of the M27 in January 2020 between junctions 3 (M271) to 4 (M3) and the A3057 Romsey Road will allow the remaining part of the old bridge to be demolished and Romsey Road to be realigned with the new bridge.  Please note that Romsey Road is planned to be closed from 21:00 Friday 31 January 2020.
2020 M27 Eastbound diversions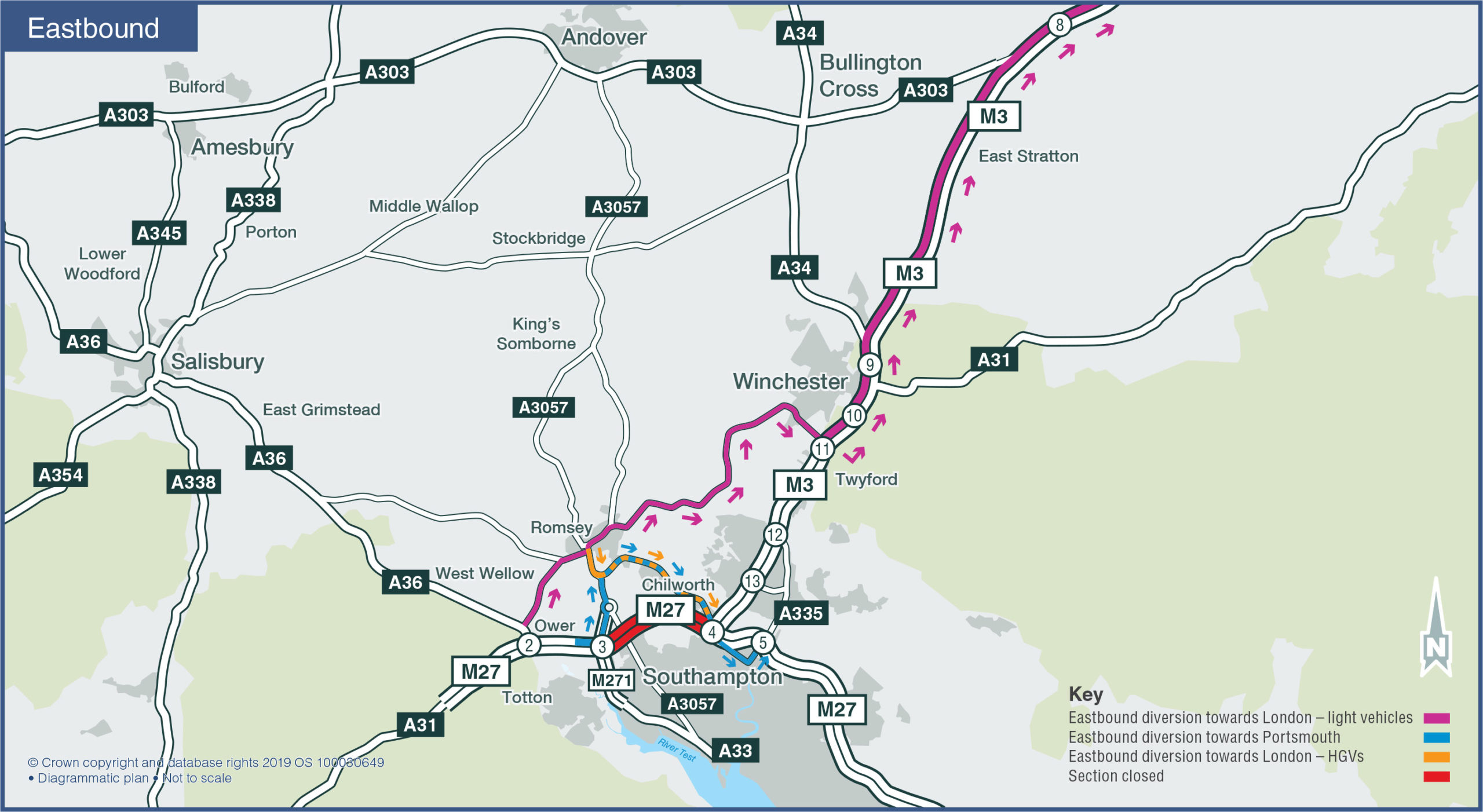 2020 M27 Westbound diversions

2020 A3057 diversions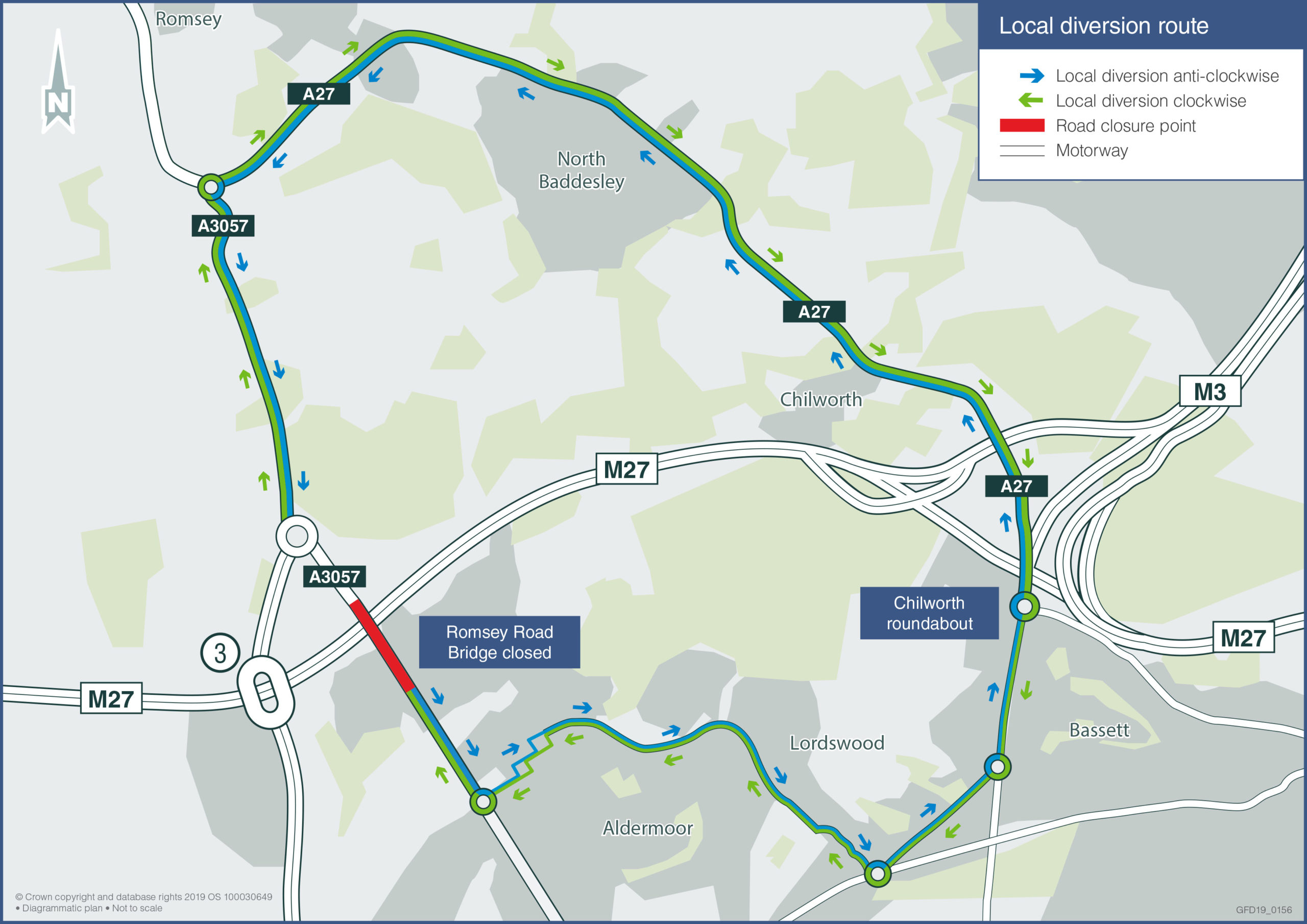 Further information is available on Highways England's web page: https://highwaysengland.co.uk/projects/m27-romsey-road-bridge-replacement-scheme/ which includes an engagement tool where you can give your views on the project.
For updates residents can sign up to Highways England email alerts and follow @HighwaysSEast on Twitter.  You can also follow @ROMANSE on Twitter for traffic and travel information.
Related information
The policing budget: tell us where your priorities are.
New: community events in your area
Tips for making your journey safer
Get regular updates from the Commissioner, and about open surveys and consultations.