"If I didn't work I got beaten up" Modern Slavery survivor speaks after 15 years of abuse
06 August 2019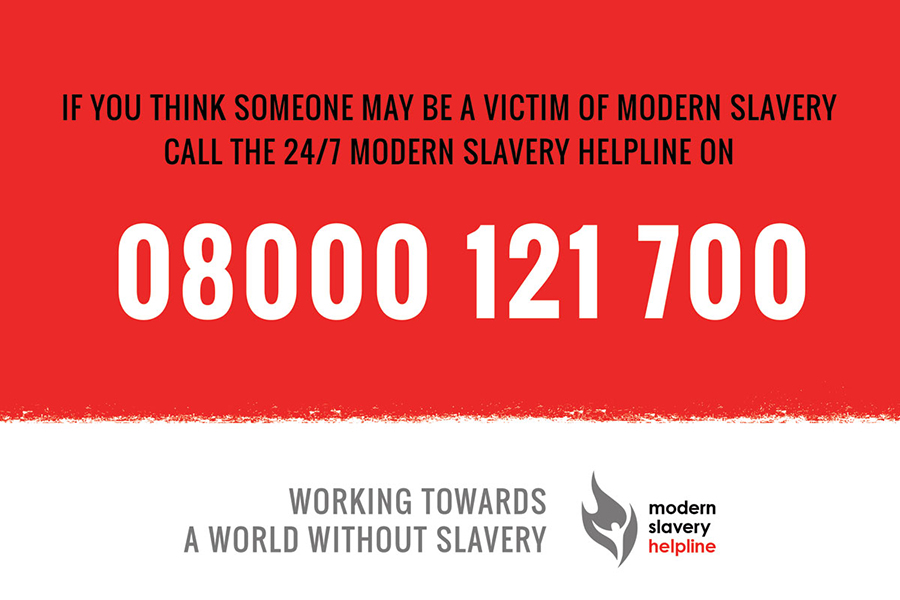 A survivor of modern slavery who spent 15 years trapped in forced labour has spoken out to help raise public awareness of the issues.
Four videos of the survivor are being released following UN World Day Against Trafficking in Persons. The videos highlight the treatment the survivor suffered at the hands of criminals and the partnership support he has subsequently received.
The survivor, who is being supported in West Yorkshire by Palm Cove Society requested he remain anonymous and said:
"I was forced to dig out driveways ready for block paving and tarmacking, and if I didn't work, I got beaten up.  I was in a trailer, no windows in it, no doors, and every time it rained I got wet. It affected me a lot because they were taking my money off me."
Communities continue to have a key role to play in stopping this from happening. We need you to report any suspicions, no matter how small, to the Modern Slavery Helpline on 0800 012 1700 or to Hampshire Constabulary.
General indicators of human trafficking or modern slavery can include signs of physical or psychological abuse, fear of authorities, irregular activity at homes or addresses, poor living conditions and working long hours for little or no pay. By reporting suspicions you could be saving lives.