Local residents support PCC's priorities for policing
25 October 2021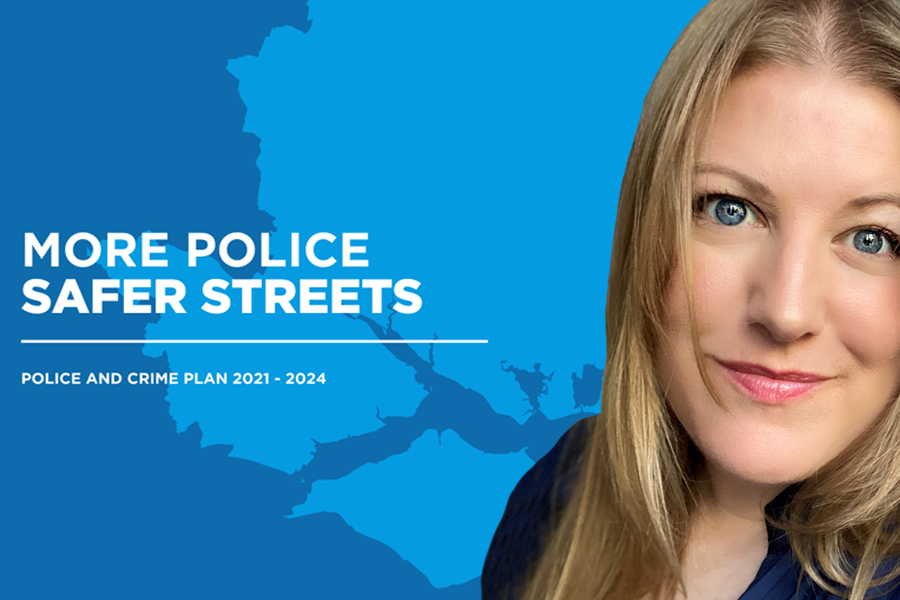 Almost 5,000 local residents and partners have given their views on the Police and Crime Commissioner's draft Police and Crime Plan 'More Police, Safer Streets' and showed significant support for all nine priorities the Commissioner set out to make Hampshire and Isle of Wight two of the safest counties to live, work and visit.  
In the draft Police and Crime Plan, Police and Crime Commissioner Donna Jones commits to recruiting an extra 600 officers, to improving police visibility and to working harder to combat anti-social behaviour. It also includes measures on rural crime, on unauthorised encampments and on making better use of technology.
The key priorities identified in the plan are:
600 more police officers by 2023
Improve police visibility – bringing policing to your community
Tackle anti-social behaviour
Zero tolerance approach to knife crime
Prevent youth offending
More customer focused police calling handling
Crackdown on unauthorised encampments
Improve outcomes for victims including female victims of violence
A voice for rural communities
All nine priorities gained significant support from those who responded to the consultation, with the top five being 600 more police officers, improving police visibility, tackling ASB, preventing youth offending and improving outcomes for victims.
Donna Jones, Police and Crime Commissioner said, "I would like to take this opportunity to thank local residents and partners for giving me their views on policing priorities through my consultation, I received some really interesting feedback and it will genuinely help to shape my final Plan.
"It is essential that the priorities in my 'More Police, Safer Streets' Plan are tackling the issues that are of most concern to all our communities, as well as those offences that cause the most harm.
"The results of my consultation and the significant support for all nine priorities clearly show these are the right ones for people living across Hampshire and the Isle of Wight."
The 'More Police, Safer Streets' Plan sets the direction for policing across the two counties and the Commissioner will now review the feedback from the consultation before presenting the Plan to the Police and Crime Panel on 12 November 2021.