Gosport Front Counter Services Move
02 May 2017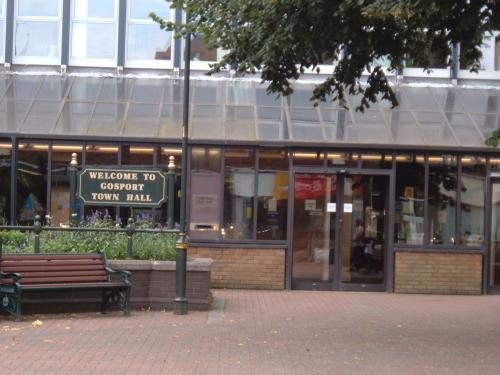 From today, the front counter services previously at Gosport Police Station have moved across the road to a shared base at Gosport Borough Council's offices.
From today, the counter services will be available at:
Town Hall, High Street, Gosport PO12 1EB, adjacent to Thorngate Way.
Tuesday 10am – 6pm
Saturday 10am – 6pm
Closed 2pm – 3pm and bank holidays.
The new front counter also has a yellow telephone installed so that the community can contact Hampshire Constabulary outside of these opening hours.
Hampshire Constabulary's District Commander Sharon Woolrich said: "I am very happy to welcome the front counter staff to our base in Gosport's Town Hall, and the Neighbourhood Policing Team will continue to be based in and will be out working in the heart of the local community as they always have been."
Today, the vast majority of residents contacting the police do so via telephone, via online and other methods. As a result, use of front counter services has declined considerably, as other contact methods are preferred by members of the community.
In an emergency, contact 999, or call 101 in other situations; alternatively, residents can use the yellow telephone installed outside the police office. You can also email your local team via Gosport.Police@hampshire.pnn.police.uk or visit www.hampshire.police.uk/contact-us/ to find out how else you can contact the police.
The Neighbourhood teams moved to a new office within Gosport Borough Council late last year. This continues the drive to build on partnerships that use public money cost effectively.