First college students trained in Portsmouth to tackle cyber safety issues
12 June 2019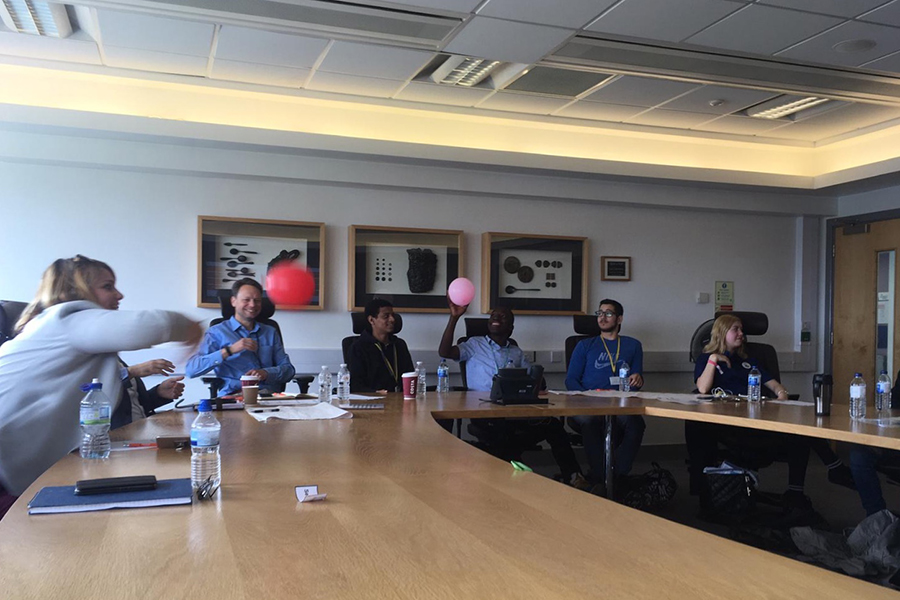 Nine students at Highbury College, Portsmouth have been trained to recognise the signs of cyber safety issues, such as grooming, stalking and harassment, and to know what to do to stay safe as part of the Police and Crime Commissioner's Cyber Ambassador Scheme.
The Cyber Ambassadors will now share their new knowledge with their fellow students and be able to offer support and advice on cyber concerns to those who want to talk things through with someone their own age.
Cyber Ambassador Callum, aged 16, said:
"Today I had an amazing experience and would recommend it to anyone."
Omer, a fellow Cyber Ambassador, aged 17 said: "Today I have learnt a lot about being a Cyber Ambassador and I think that everyone should learn about it so you can know how to deal with the internet problems."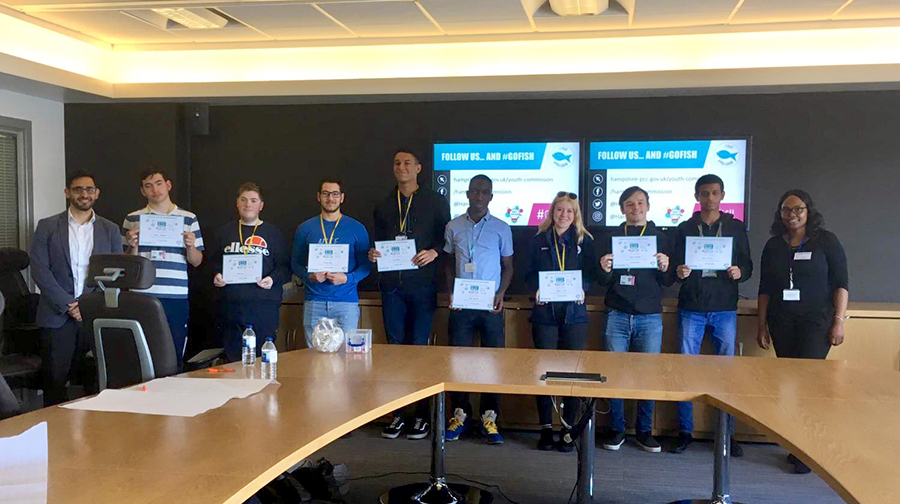 The peer-education based scheme was developed by the Police and Crime Commissioner's Youth Commission following feedback from thousands of young people that Cyber Safety was a concern. Following its successful pilot in 2017 the scheme is now being rolled out and is available to interested schools for free. It enables skilled-up, informed pupils to educate and offer advice and support to their peers on staying safe online.
The scheme has previously only been rolled out to primary and secondary schools. Highbury College is the first tertiary education establishment to participate in the scheme that covers Hampshire, the Isle of Wight, Portsmouth, and Southampton.
Police and Crime Commissioner, Michael Lane said: "Cyber security for all ages really matters. Our lives are increasingly played out online, with younger people in particular making the most of the benefits that technology can bring. However those who wish us harm are also increasingly using technology, they are clever and we all need to understand the risks these people and their activity creates."
To sign up to the scheme or for more information, please contact the coordinator at the Office of the Police and Crime Commissioner on 01962 871595 or opcc.comms@hampshire.pnn.police.uk