Creative competition to draw a line through the stigma of mental health
08 May 2018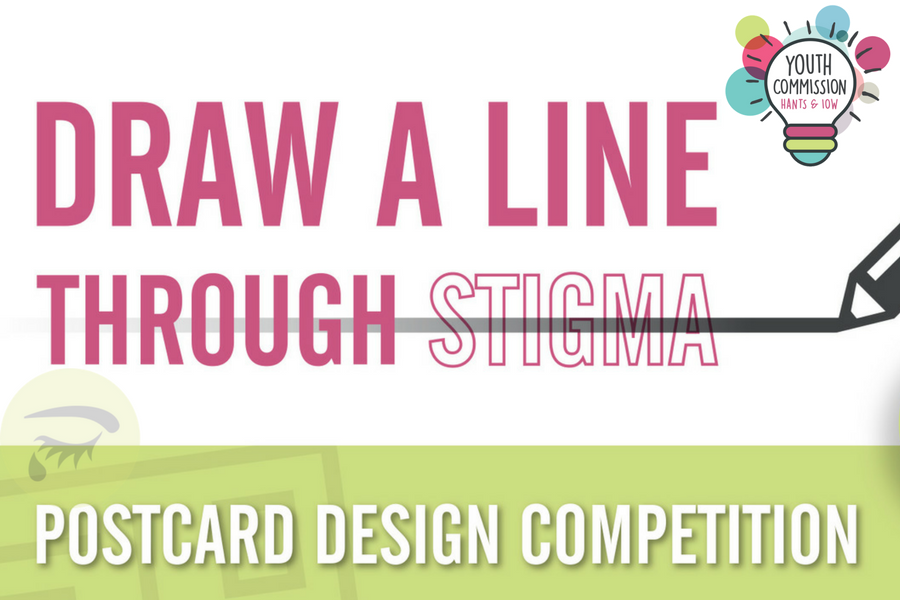 To mark Mental Health Awareness Week (14-20 May) the Hampshire and Isle of Wight Youth Commission is launching an art competition to raise awareness of and to understand perceptions of mental health.
The 'Draw a line through stigma' competition will invite young people to create a postcard size image that represents mental health to them. This can be a drawing, painting, a computer drawn image, words, photo, textiles, or in whatever form helps young people to show what mental health means to them, and helps to change views and the stigma of mental health.
Each year the Youth Commission consults with thousands of young people to find out about their concerns and ideas to tackle them. For the past two years Mental Health has come out as the issue young people consider most important (with 45% of those selecting mental health over other issues such as cyber safety).
The comments received through the consultation show that:
there remains a stigma surround mental health
young people feel that mental health conditions can be difficult to recognise
education is needed at an early age so young people can recognise the signs, learn coping strategies and build resilience
increased promotion of the help that is available and how to access it is needed
young people need to be taken seriously and not feel judged when seeking help
Michael Asante from the Youth Commission said: "To raise awareness of and understand people's perceptions of mental health, we are asking young people and other members of the community to design a postcard that embodies their perception of mental health.
"Our consultation findings have highlighted the urgent need to educate young people on mental health and illnesses from an early age, so this postcard campaign will serve take a big step in finding out how much young people know about mental health, as well as reducing the stigma behind the topic.
"There are no limitations to what can be put on the card. It can be a few chosen words, or a detailed picture with symbolic meaning, anything!"
The competition is open to anyone up to the age of 25 and will be open from 01 May 2018 to 30 September 2018. Entries should be postcard sized. All postcard entries will be entered into the competition and have a chance of appearing in an exhibition in May 2018. The winning image will be made into a poster that will be used in future work to reduce the stigma of mental health and the artist will win a voucher.
In addition to the competition the Youth Commission has been working with CAMHS to create posters that help secondary school age pupils know where they can access help and an A-Z guide to help primary school pupils to look after their mental health and build resilience.
Further details on the competition and entry forms can be downloaded from the Youth Commission pages. The posters are also available to download.