19 December 2019: Jo Jakymec discusses 100 years of women in law
19 December 2019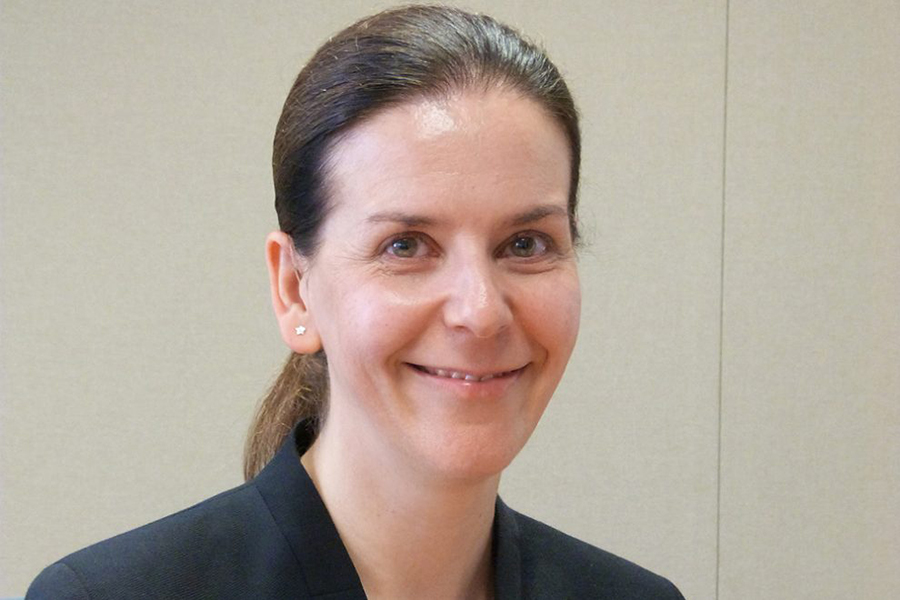 In support of the 'First 100 Years' project, which marks the centenary of the Sex Disqualification (Removal) Act 1919 which paved the way for women to become involved in the criminal justice system for the first time, CPS Wessex Chief Prosecutor Jo Jakymec outlines her journey to her current role, the support and challenges she has had along the way, and shares advice to "believe in yourself, always do your best and always retain your dignity".
Jo is the Chief Prosecutor for the Crown Prosecution Service (CPS) in Wessex. In this role Jo has the overall responsibility for all cases prosecuted by CPS Wessex across Hampshire and the Isle of Wight, Dorset and Wiltshire. She is also responsible for all the staff working within the area.
Working with partners across the Criminal Justice System, the CPS is responsible for prosecuting criminal cases that have been investigated by the police and other investigative organisations in England and Wales.
The CPS is an independent department, and makes all of its decisions, such as to whether to prosecute, entirely independently of the police and government.  The CPS has a duty to make sure that the right person is prosecuted for the right offence, and to bring offenders to justice wherever possible. The CPA is a member of the local Criminal Justice Board.
I had an interest in law and order from a very young age and was always an inquisitive and talkative child – characteristics those close to me would say I have retained!
I was brought up in Blackpool in a guest house with my parents and sisters and, I am proud to say, that it was my parent's absolute belief in me, and their clear message that I could choose to do anything that I put my mind to, that set me on my career journey and has stayed with me throughout.
I got my degree from Liverpool University, qualified as a barrister in 1998 and I started my career at the defence criminal bar having completed my pupillage in a set of barrister's chambers in London.
In 2000 I joined the government legal service following my interest in public service and as I had experienced working as a defence barrister I was keen to explore prosecuting. I gained experience in prosecuting at what was then 'Her Majesty's Customs and Excise' government department within the solicitors' office doing a range of drugs importation cases, money laundering and fraud offences and I moved up the ranks into a management position.
I was one of the senior prosecutors who led the independent 'Revenue and Customs Prosecution Office' to deliver their prosecution response to the newly created Serious Organised Crime Agency. This enabled me to build on my experience of serious organised crime prosecuting offences in line with the government's serious organised crime strategy which was expanded to include human trafficking, child sexual exploitation and cyber-crime offences.
In 2009 the "Revenue and Customs Prosecutions Office" merged with the "Crown Prosecution Service" (the CPS) where I continued to lead nationally on organised crime for the CPS as a Deputy Chief Crown Prosecutor.  In order to widen my experience, I led the CPS Proceeds of Crime response in stripping offenders of their assets accumulated through their crimes.
I also held a Deputy Chief Crown Prosecutor role in CPS London where I gained exposure to all crime types leading on Crown Court work, advocacy and the discharge of our disclosure obligations in criminal cases.  I returned from CPS London to head up the CPS response to organised crime before being promoted to my current role as a Chief Crown Prosecutor in Wessex in 2017.
Whilst we now have a more representative number of women in legal roles there still remain challenges in the number of women in senior legal positions.
I am however proud to be able to say that the CPS currently employs 6,062 staff nationally. 65.8% of those staff are female. 53.5% are women at senior grades.  In the Wessex CPS area alone, there are four females in post in the most senior roles which include, me as the Chief Crown Prosecutor, our Deputy Chief Crown Prosecutor, our Area Business manager, and the prosecutor who leads the team which deals with Rape and Serious Sexual Offences.
The CPS really prides itself on being an inclusive employer, offering flexible and remote working to enable our staff to achieve the best work life balance as is possible. This not only makes us an attractive employer but it also supports us to improve the health and wellness of our staff.
Throughout my career I have faced male dominated meetings and my abilities have been underestimated by male colleagues. There is no guidebook to assist you in these circumstances and my advice, which is equally applicable to male colleagues when they face parallel challenges, is to believe in yourself, always do your best and always retain your dignity.
I am proud that the CPS supports their employees regardless of gender to achieve their best and I am also proud to be a leading Chief Crown Prosecutor in the CPS. It is a genuine privilege to be able to lead such a dedicated team who are as committed as I am to delivering justice for victims of crime across the counties that we serve.