Businesses encouraged to become hate crime aware during National Hate Crime Awareness Week
15 October 2019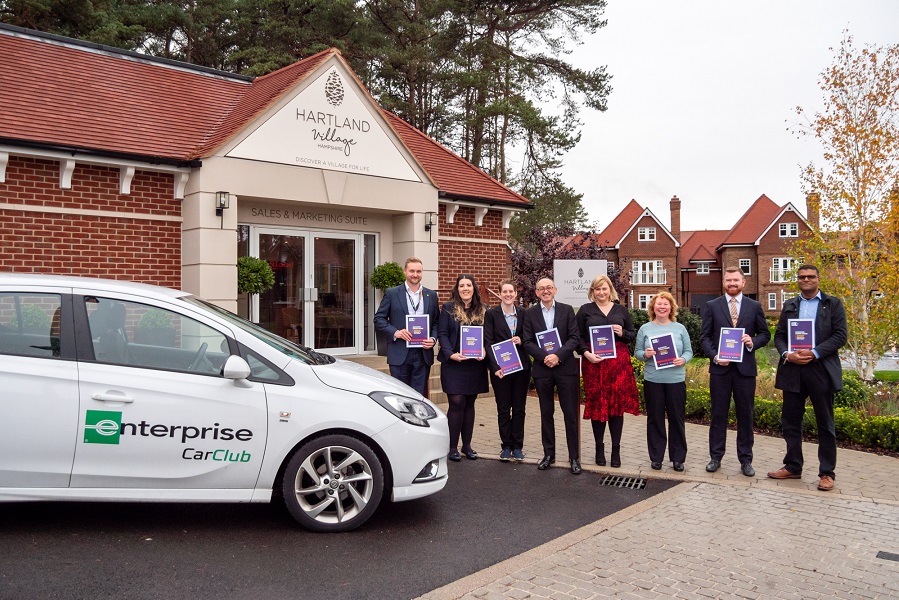 The Police and Crime Commissioner is urging businesses of any size to become hate crime aware during this year's National Hate Crime Awareness Week.
Together with the Safer North Hampshire Partnership and Enterprise Rent-a-Car Ltd the PCC has launched a new guide for businesses and organisations on how to support managers and employees in dealing with hate crime in the workplace.
The guide was presented at a lunch and learn training session for site managers and staff at Berkeley St Edward's Hartland Village Site in Fleet to raise awareness on what constitutes a hate crime and how to report it. Site managers will now be incorporating this information into their inductions and health and safety talks to help challenge perceptions, raise awareness and improve understanding for staff and contractors on site.
Georgina Crockford from Enterprise Rent-a-Car Ltd, who provided a valuable business perspective on the content of the guide, said: "At Enterprise, we are committed to providing an inclusive environment where employees and customers alike feel valued, supported and respected. Our culture is based on strong values and we strive to mirror the communities in which we operate. Through this project, we aim to share our own best practice and work with other businesses to help develop a widespread culture that completely removes hate crime from the workplace."
Cllr Simon Bound from the Safer North Hampshire Community Safety Partnership said: "It has been a privilege to work on developing this guide and we hope that it will provide businesses of all sizes with information and resources to enable them to support staff, clients and customers who experience hate crime. Hate crime is never acceptable and this guide will help to increase awareness of what constitutes a hate crime, how to report incidents and the support available."
The guide, which is endorsed by the Safer Hampshire Business Partnership, is the latest in a series designed to support businesses, managers and employees in dealing with crime in the workplace, and is available to download for free from the Police and Crime Commissioner's website. The collaborative project has seen businesses, local authorities and crime experts work together to provide comprehensive advice accessible to all businesses in the Hampshire Constabulary policing area and beyond.
Additional crime prevention tips for businesses can be found in the Safer Business section of this website.