Youth Commission #GoFISHing on cyber safety
28 July 2016
The Hampshire and Isle of Wight Youth Commission is launching a new cyber safety campaign encouraging young people to Go FISH (Find Internet Safety Help).
The Youth Commission chose cyber safety as one of their priorities for 2016 because they want young people to stay safe while making of the most of the opportunities the internet offers.
Earlier this year they asked young people to tell them their top internet safety concerns – grooming, privacy and cyberbullying came out top. The survey results also showed that 66% of respondents had little or no knowledge of the laws surrounding internet use.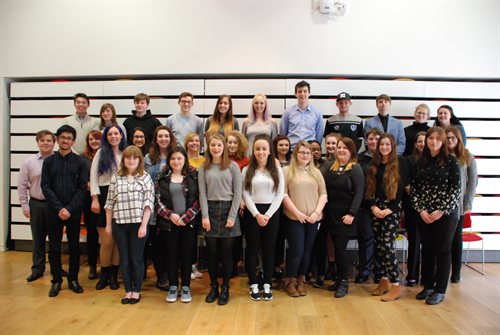 #GoFISH
The aim of Go FISH is to encourage young people to take precautions to protect themselves online, promote mechanisms to report concerns and highlight the laws around internet use.
To help spread the word the campaign is casting off with fish themed social media activity (using #GoFISH) the same week as Finding Dory hits cinema screens in the UK and tapping into the Pokémon Go phenomenon. The Youth Commission will also be attending a number of events this summer such as Gosport Summer Passport, Access All Areas in Fareham and Victorious where they will be asking people to Go FISH with a hook a fish game. In the Autumn they plan to attend Freshers Fayres (including Basingstoke College of Technology and Southampton Solent University) and offer workshops to schools and youth groups.
Youth Commission member, Alison Romaine (17), said: Growing generations haven't seen life without smartphones and so the human obsession with documentation, instead of being in paper form, is now displayed online and globally available, which in itself brings about issues of privacy and security. We don't want to criminalise this way of interaction but our campaign "GoFISH" (Find Internet Safety Help) aims to simplify how to handle any issues online, navigating people to find help on anything from sexting to cyberbullying – things that are on the rise and issues that have a scary permanence.
Internet brings risks and wonders
Youth Commission member Ellie Moore (20), said: "The internet has brought many wonders to the world, but we need to be aware of the risks it brings. With the growth in accessibility of the internet for young people, it is vital to teach them not only how to avoid dangerous situations, but also how to find the help they need if have become a victim of cyber-crime and we hope to achieve this through our GoFISH campaign."
The GoFISH campaign is targeted at young people and aims to complement the work that the Constabulary and other partners are already doing to raise awareness of cyber safety among all age groups.