'Words against weapons': sculpture showcases Basingstoke young people's stand against knife crime
18 November 2020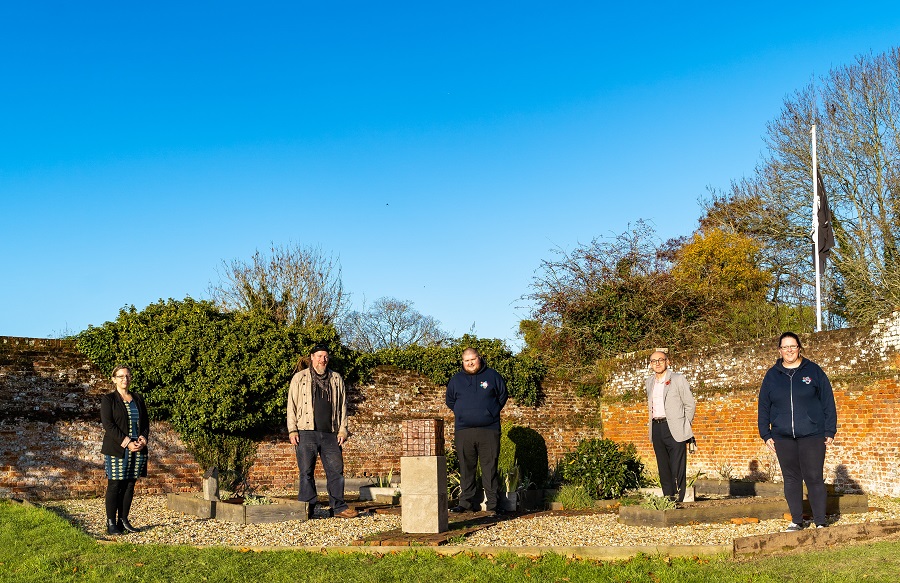 A new sculpture depicting some of the thoughts and feelings of Basingstoke's young people about knife crime has been unveiled as part of a project by the Police and Crime Commissioner's Youth Commission and Hampshire Cultural Trust (HCT) to tackle youth knife crime through artwork.
Within Hampshire, Basingstoke is an area facing a high level of knife crime. The Youth Commission has been working closely with the Violence Reduction Unit to both identify the drivers of violence, and interventions that could help prevent young people taking a path that leads to violence.
The Basingstoke Peace project sought to raise awareness of the consequences of knife crime and promote positive activities for young people.
HCT developed a series of positive, creative sessions giving young people a safe space for discussion, as well as opportunities to learn new skills and value their voice and contribution within their final artwork.
Over the summer, artist Jono Retallick worked with young people at Ashwood Academy, the Youth Offending Team and residents living at the YMCA hostel to create the sculpture. All participants made individual tiles for casting, with words embedded in them around strength and weakness. During the workshops, the young people were encouraged to think about using their words instead of weapons, and share their experiences, in some cases of using or being threatened by knives.
When restrictions ease, it is hoped that the sculpture will be on public display in Basingstoke and that the project can roll out to other areas across Hampshire, Southampton, Portsmouth and the Isle of Wight raising further awareness and adding new layers to the sculpture.
Cat Cooke, Cultural Engagement Coordinator at HCT, commented: "It was really interesting to see the creative workshops provide a relaxed and safe space for young people to have difficult conversations and build the confidence to reflect on their own strengths. They explored words to express what's important to them and a creative outlet to share these. It was really moving seeing their reaction to the sculpture being unveiled. There was so much pride but also the recognition that their words had meaning, they were being listened to and how the sculpture will go on to help other young people."
The serious violence team mentor for the Youth Commission, James Bowman, is driving the project he said: "I am really pleased with the sculpture, it really was amazing to see how young people took to it and wanted to be part of this great opportunity. The workshops with the young people and the artist were amazing as the young people were really engaged with it and enjoyed it and when we did the unveiling of the sculpture it brought a tear to my eye seeing young people wanting to show off what they have achieved in a short time, but most importantly the difference this will make on young people and the community."