Commissioner teams up with sports clubs to encourage pledges to stop violence against women and girls
23 November 2021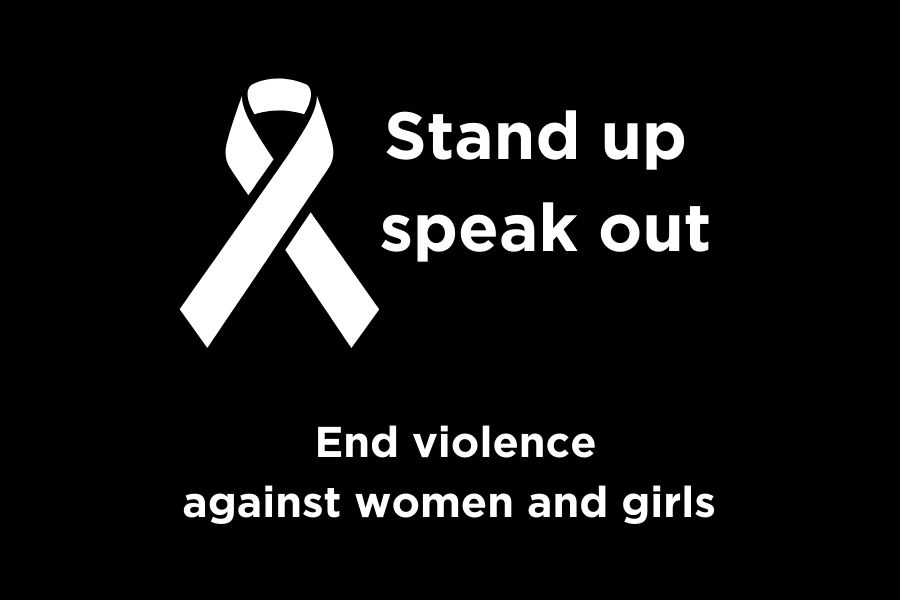 Police and Crime Commissioner, Donna Jones, has gained support from sports clubs and associations in Hampshire for the International Day for the Elimination of Violence against Women on 25th November (White Ribbon Day).
Southampton Football Club, Hampshire Football Association, Hampshire Cricket and Hampshire Rugby Football Union have all agreed to team up with the Commissioner and promote the White Ribbon Day promise to never commit, excuse or remain silent about male violence against women.
The clubs and organisations will be doing different activities to spread the word and encourage others to make the White Ribbon Day promise, including players, staff and managers.  By wearing the ribbon, posting on social media, recording and sharing video messages and having training from services that support women who have been victims of violence, they will help to raise awareness of this issue.
Donna Jones, Police and Crime Commissioner said: "Traditionally preventing violence against women and girls has been the responsibility of females leading to them altering their behaviours to stay safe. It is not right that women don't feel safe to walk home alone.
"White Ribbon Day is about men stepping up and speaking out. All men can make a difference by thinking carefully about their own behaviour and being prepared to call out sexist and harassing behaviour when they see it.
"I would like to thank the sports clubs and players who have responded positively to my request for support and who are now making the White Ribbon promise.
"Sports players are often role models to young boys and men and the fact that they are supporting this message will act as a way to encourage the younger generations to not accept this behaviour."
Greg Baker, Head of Saints Foundation and Community Partnerships, said:  "Southampton Football Club is proud to support White Ribbon Day, and back the campaign to end male violence against women. As a club rooted in its local community, including through Saints Foundation, our charity, we are keen to use our unique position to shine a light on this important issue, including delivering awareness sessions for boys within local primary schools."
David Mann, Hampshire Cricket & The Ageas Bowl CEO, said ''Hampshire Cricket is pleased to support the White Ribbon Day campaign. As a club and venue we pride ourselves on making a meaningful difference in the local community and we hope lending our support to this important initiative will encourage others to make the White Ribbon Day promise to end violence against women.''
Neil Cassar, CEO Hampshire FA, said:  "Hampshire FA is proud to support the White Ribbon Day campaign, along with the Police and Crime Commissioner team for Hampshire. We are fortunate to be in a position where grassroots football reaches over 100,000 people in our county alone. We want to use this reach to share the important message that White Ribbon Day is highlighting – there is no room for violence against women. We encourage all staff, players, coaches, referees, volunteers and parents/guardians to get involved and help support White Ribbon Day through awareness and education."
Edmund Neville, HRFU Management Board Chair, said "Hampshire Rugby is pleased to support the Police and Crime Commissioner in promoting the White Ribbon campaign to end violence and aggressive behaviour towards women and girls. We hope that by us speaking up many others will join us and make the promise."
While the focus of White Ribbon Day is men's violence against women, all genders can be victims or perpetrators of violence and sexual offences and as such the Commissioner funds support services for all.
If you or someone you know needs help or advice please visit: