Spot the clocks and 'Call Time on FGM'
31 January 2018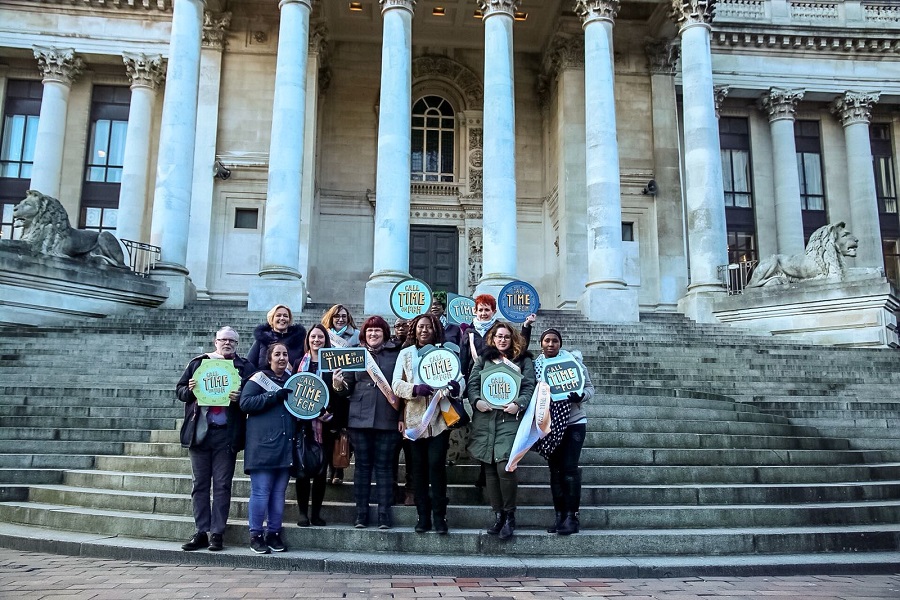 In a bid to raise awareness of FGM, community groups and representatives from the NHS and support charities in Portsmouth have distributed a number of foam board clocks within shops along Commercial Road and are encouraging residents and shoppers to find the clocks, take a picture of them and post it on social media with the hashtag #CallTimeOnFGM.
The initiative is part of an awareness raising event taking place on Tuesday, 6 February to mark International Day of Zero Tolerance for FGM. The group have also organised a walk through the city centre, starting at Sainsbury's in Commercial Road and ending on the steps in Guildhall Square. They will be wearing bright orange sashes and carrying large foam board clocks to get the message across to passers-by.
They will be joined by Police and Crime Commissioner Michael Lane, who is facilitating the event as well as funding support for victims of FGM within the charity Southern Domestic Abuse Service.
Clare Lambon, CEO of Southern Domestic Abuse Service comments:
"Southern Domestic Abuse Service is dedicated to advancing and safeguarding the sexual and reproductive rights and dignity of girls and women.
"We provide specialist workers to meet the specific needs of women and girls that have experienced or at risk of FGM as well as providing support to communities affected by FGM.
"We are pleased to be part of the 'Call Time on FGM' awareness raising initiative working in partnership with community groups, local agencies and other charities in Portsmouth to mark International Day of Zero Tolerance for FGM."
Female Genital Mutilation comprises all procedures involving the partial or total removal of the external female genitalia or any other injury to the female genital organs for non-medical reasons. There are an estimated 137,000 women and girls affected by FGM in England and Wales. Whilst FGM is often seen as an act of love by the family responsible for arranging FGM, it causes significant harm and constitutes physical and emotional abuse. In the UK it is considered to be child abuse, carrying a maximum prison sentence of 14 years.