Schools with the tools to beat cyber bullies
20 June 2022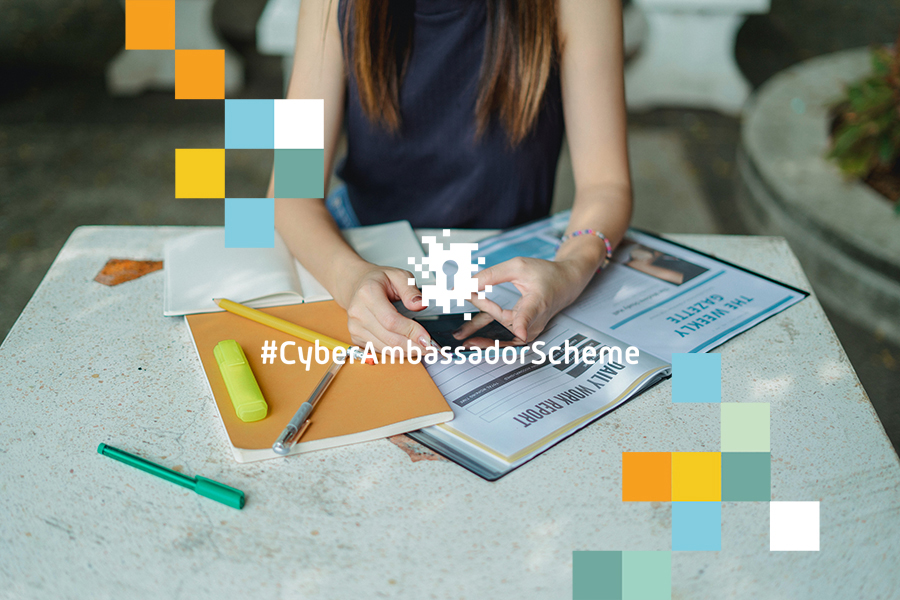 To celebrate Stop Cyberbullying Day, school children at Regents Park in Southampton are promoting an online environment, free from personal threats, harassment and abuse. Stop Cyberbulling Day is being celebrated all over the world on Friday 17 June 2022 by a range of schools, institutions, organisations, and governments.  
Nihad Moussa, a teacher who leads the Cyber Ambassador group at Regents Park said, "We firmly believe in Regents Park of the importance of being safe online and stopping cyberbullying is a big part of that. The Cyber Ambassador scheme is an important part of the school's ethos and our ambassadors always get asked about the importance of their role when we have visitors to the school." 
All year groups at Regents Park, from year 7-10, will run a presentation about Cyberbullying, provided by the Cyber Ambassador Scheme. Regents Park is one of over 100 schools in the county signed up to the scheme that was launched by the Office of the Police and Crime Commissioner for Hampshire and the Isle of Wight.  
Police and Crime Commissioner, Donna Jones said, "Online safety remains a huge concern to those of us who parent, look after or work with children and young people. That is why Stop Cyberbullying Day is so important in raising people's awareness. However, raising awareness is just the start and that is why I am so proud of the great work that the Cyber Ambassador scheme continues to do. Through the scheme's Pathfinder Programme, pupils are able to learn online skills that tackle cyberbullying and then pass those skills on to their peers.  
Sexting, fake news and the impact of social media on wellbeing are all harmful issues facing children and young people. That is why the scheme has been adopted in so many schools, educating pupils on these dangers and giving them the tools they need to stay safe, confident and happy." 
The scheme is now working collaboratively with Hampshire County Council & Public Health on Stop Cyberbullying Day 2022 to engage with children and young people on how their schools support with bullying, what they can do better to support victims of bullying, and what trusted adults need to know about bullying. 
According to Stop Cyberbullying Day 2022, 60% of internet users have witnessed or been targeted with bullying, harassment or abuse. 
You can find out more about the Cyber Ambassador Scheme by visiting: https://www.hampshire-pcc.gov.uk/get-involved/cyber-ambassadors 
You can also find out more about Stop Cyberbullying Day by visiting: https://stopcyberbullyingday.org/