Saints staff take a stand against modern slavery
21 June 2021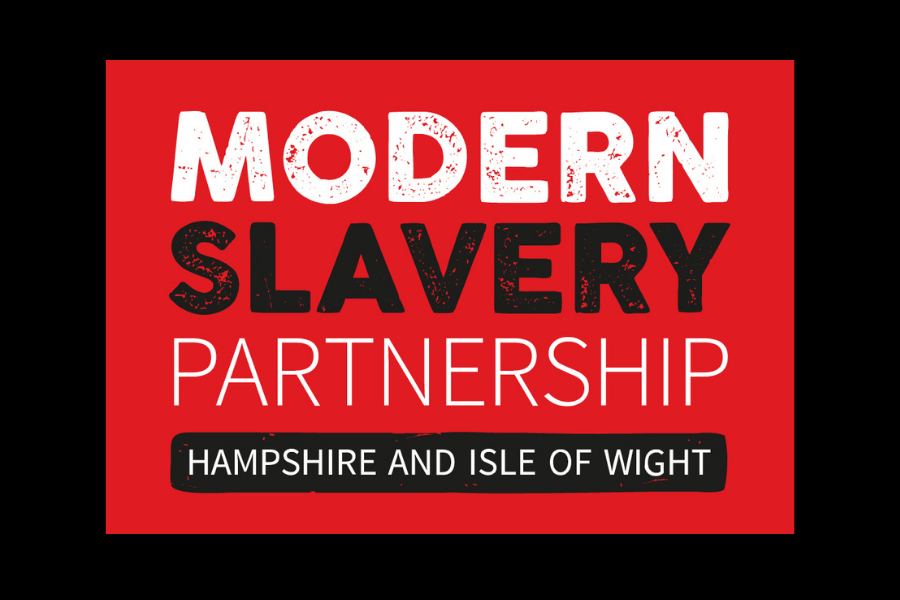 Modern Slavery is happening in our communities. While it can be hard to spot it could be happening at places we visit or work in. Southampton FC are the latest organisation to take up training from the Modern Slavery Partnership on how to identify potential victims of Modern Slavery and report concerns.
Staff from across all areas of the football club have attended the Introduction to Modern Slavery and Human Trafficking Webinar. The session run by Kate Davis, Modern Slavery County Coordinator at the Office of the Police and Crime Commissioner, gave an overview of Modern Slavery and Human Trafficking and an insight into the situation locally.
Labour Exploitation, County Lines and Sexual Exploitation are the main forms of slavery in Hampshire and the Isle of Wight and figures show an increase of modern slavery crimes of 17% against the previous year (+25 to 175 in 2019/20). The three lockdowns imposed in the UK throughout 2020 will have had an impact so there may be a further rise in 2021 once restrictions are lifted.
Police and Crime Commissioner, Donna Jones, said
"Modern Slavery is a hidden crime, but there can be signs in plain sight. We are all responsible for being alert to the risks of modern slavery and reporting any concerns we have.
"This is not just a crime that happens in other countries, it could be taking place behind closed doors on the streets we walk down on a daily basis. The training being provided by the Modern Slavery Partnership lets people know what to look out and what they can do as part of an organisation and individually to help. I am pleased that Southampton FC has taken a stand against modern slavery by ensuring staff are educated on the forms this exploitation can take."
Southampton Football Club's Safeguarding and Regulatory Manager, Kim Mundy said "This session was extremely beneficial to raise awareness across our diverse teams and gave us all practical help to identify some of the key signs and triggers around this agenda. Staff awareness is an important part to start our education and understanding around modern slavery and how we can play our part to make a difference. We are committed to focusing on this area as a key priority for the club, as we continue to work with our partners to do all we can to pledge our support."
If you need help, advice or information about any modern slavery issue you can contact the Modern Slavery Helpline on 08000 121 700.
Organisations wanting more information about the webinars or online learning tool should contact Kate Davis, Modern Slavery County Coordinator on kate.davis.49580@hampshire.pnn.police.uk