Response to new framework to make women and girls safer
15 December 2021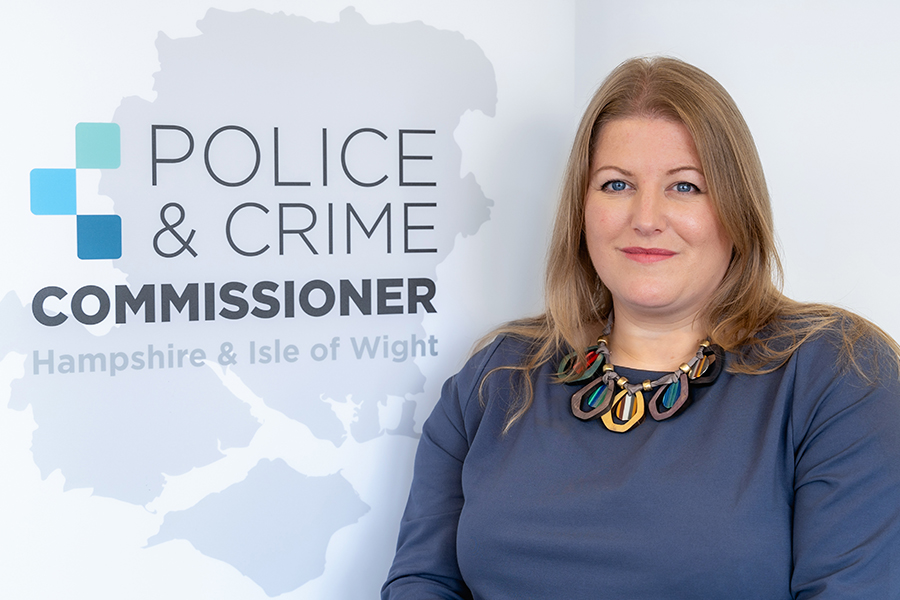 Donna Jones, PCC for Hampshire and the Isle of Wight and APCC national lead for victims for responds to new framework that sets out action required from every police force designed to make all women and girls safer.
"I welcome the new framework because it is taking a phased approach and it is not trying to bite off more than it can chew. It has three clear areas of focus in this first phase: creating safer places, building trust and confidence, and the relentless pursuit of offenders.
"The relentless pursuit of offenders is key; the quicker that violent individuals are brought to justice the less chance there is of them reoffending while under investigation or on police or court bail.
"If we have an expedited criminal justice process this will also help to build the trust and confidence in victims.
"It is about ensuring people know that when they report an offence they will be listened to and it's about giving them options so that they can choose a route that is right for them. Not all victims want to go through the criminal justice process; while in most cases that is the most appropriate course of action, for those who have indicated they don't want to go to court there need to be other options available. I think there is definitely a place for Restorative Justice here to help victims with their pain and recovery and I would like to see this built into the framework in the future, including more training for police officers on Restorative Justice.
"I believe some of the current challenges in terms of tackling VAWG, and making victims feel safer and bringing perpetrators to justice quickly, lay outside of the police, which is recognised for phase two of the framework.
"I am looking forward to working with Deputy Chief Constable Maggie Blythe, her team and the College of Policing in my position as lead for victims to make sure we are drilling down and working closely with the Crown Prosecution Service and HM Courts & Tribunals Service to ensure there is a holistic approach to tackling violence against women and girls."