Public asked to send questions for first public scrutiny session with the Chief Constable
18 August 2021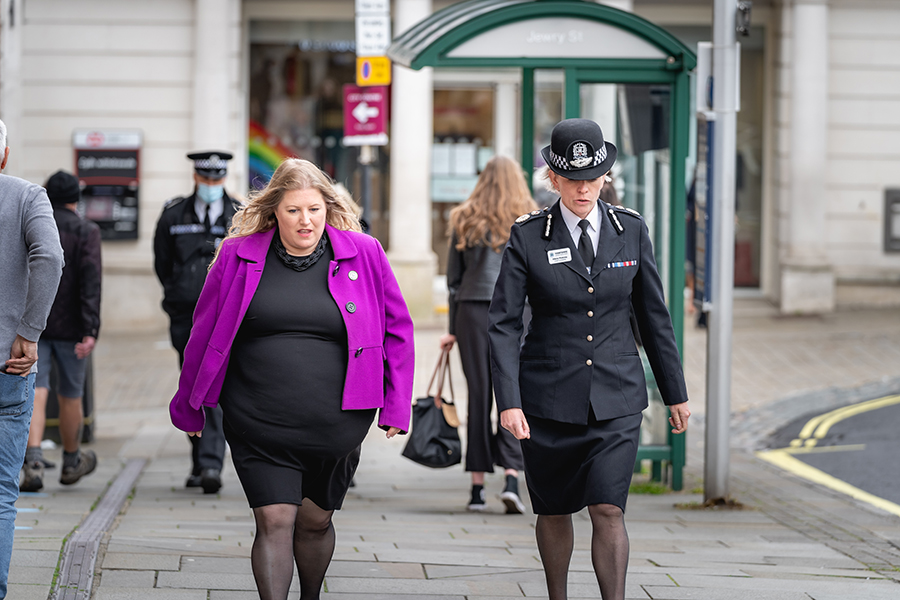 Donna Jones, the Police and Crime Commissioner will be holding her first public scrutiny session, 'COPS' (Commissioner's oversight of policing services), with the Chief Constable as a live social media event and is inviting the public to watch and ask questions on the day or submit their questions in advance. Commissioner Jones will put the questions to the Chief Constable on their behalf at the live social media event in September 2021.
For the first time, the Commissioner will be hosting the question and answer session as a Facebook Live event, so that any members of the public can ask questions live. The Commissioner is also asking for questions in advance of the session if members of the public cannot attend on the day or do not have access to social media. The session will be recorded and shared through the Commissioner's website after the event.
Commissioner Jones said, "I am determined to make sure residents have the opportunity to share their concerns about policing and to have their questions answered by the Chief Constable, which is why I am holding my scrutiny session online so as many people as possible can watch live and submit a question. But if they can't, they can also send me their questions in advance and I will ask the Chief Constable those questions on their behalf."
"Local people have told me they don't feel as safe as they used to and as the new Police and Crime Commissioner I want to know why that is and to challenge the Chief Constable to deliver policing that meets local residents needs and makes them safer."
Anyone who would like to submit a question in advance can do so by sending them through to the Commissioner's office by 12 noon on Tuesday 31 August 2021.The questions can be on any areas of concern the public may have around crime and policing.
Questions should be emailed to: opcc@hampshire.pnn.police.uk or by calling 01962 871595 and leaving your question in a message.