Portsmouth Police Investigation Centre Opens – New Contact Details
03 June 2019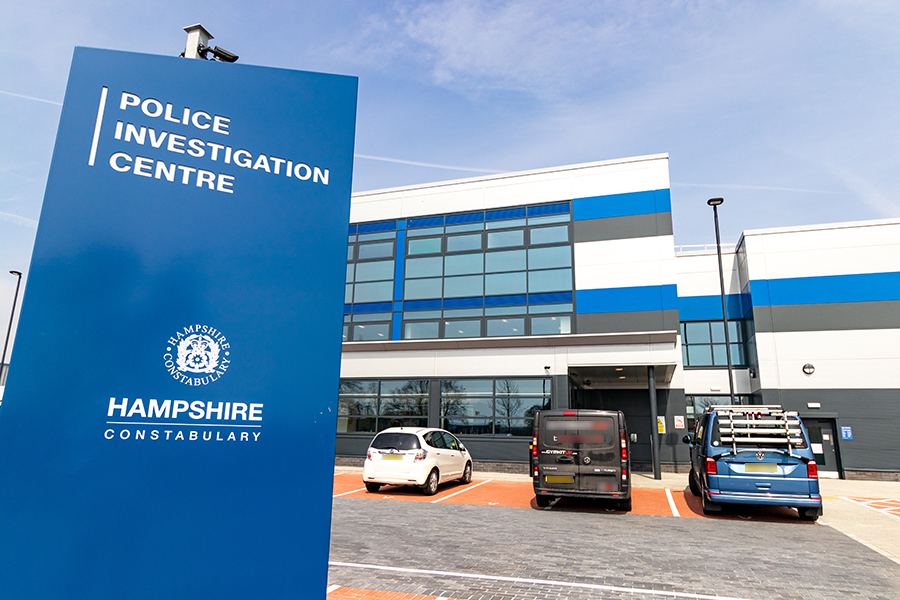 From Tuesday 4 June 2019, Hampshire Constabulary officers and staff will have moved into the new Police Investigation Centre.  Front counter services based at Portsmouth Central will have also moved.
From 4 June 2019, the counter services in the area will be available at:
Eastern Police Investigation Centre (Portsmouth)
Airport Service Road

Portsmouth

PO3 5GE

Opening times:

Every day from 4 June 2019,
8am to 8pm

Bank Holidays 10am to 6pm

Portsmouth Central Police Station
Winston Churchill Avenue

Portsmouth

PO1 2DG

CLOSED
Gosport Neighbourhood Police Office
Gosport Town Hall

High Street

Gosport

PO12 1EB

Opening times:

Tuesday 10am – 6pm

Saturday 10am – 6pm

Closed 2pm – 3pm and bank holidays

Fareham Police Station
Quay Street

Fareham

PO16 0NA

Opening times:

Mon to Sat 8am to 8pm

Sun 9am to 2pm, then 2:45pm to 5pm

Closed bank holidays.

Waterlooville Police Station
Swiss Road

Waterlooville

PO7 7FX

Opening times:

Thu to Sat 9am to 5pm

(Lunchtime closure 1pm to 2pm)

Closed bank holidays.

Havant Police Station
Civic Centre Road

Havant

PO9 2AN

Opening times:

Mon to Wed 9am to 5pm

(Lunchtime closure 1pm to 2pm)

Closed bank holidays.
Oliva Pinkney, Chief Constable of Hampshire Constabulary, said: "The Eastern Police Investigation Centre means a real step change for policing in Portsmouth and the whole of our Eastern area, with a new building which serves our communities through thoughtful design and excellence in build and function, fully equipped to suit the policing needs of today and importantly the future."
The PIC is located on Portsea Island, and serves Portsmouth, Havant, Gosport, Fareham and parts of East Hampshire by providing modern and fit-for-purpose facilities, and a central investigation function. It includes a 36-cell custody suite, support rooms and investigative areas, and will house 430 officers, investigators and staff.
Today, the vast majority of residents contacting the police do so via telephone, via online and other methods. As a result, use of front counter services has declined considerably, as other contact methods are preferred by members of the community.
In an emergency, contact 999, or call 101 in other situations.  You can also visit www.hampshire.police.uk to report a crime, and much more.  If you want to receive crime and community messages about where you live, sign up to www.hampshirealert.co.uk