Police Station will reopen to the Public
11 March 2023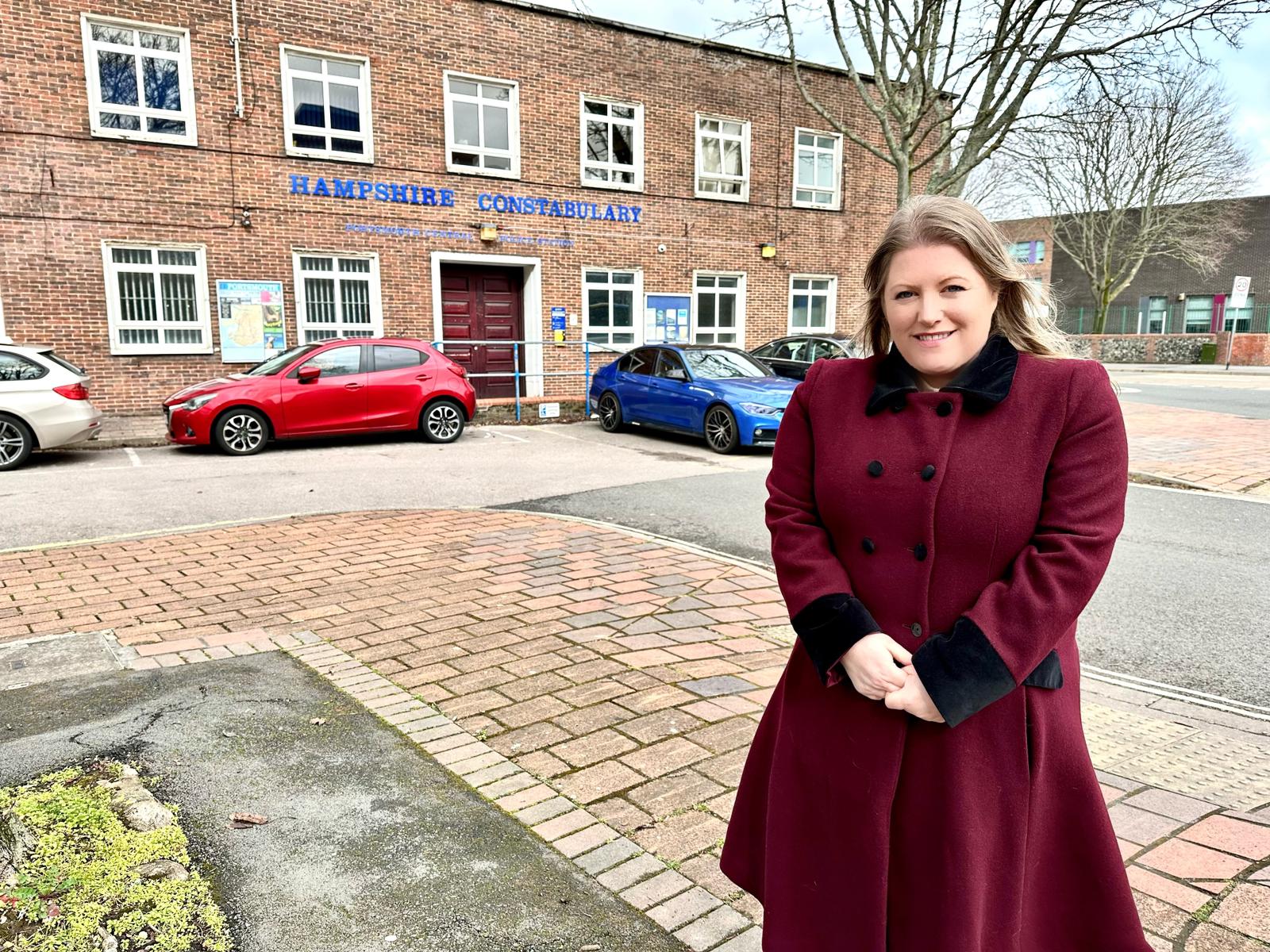 Police and Crime Commissioner for Hampshire and Isle of Wight, Donna Jones, has announced the next part of a plan to improve visibility and access to policing by reopening Portsmouth Central Police Station to the public.
The Commissioner has set aside £2million in her 2023-24 budget which was agreed in January 2023 to reopen a number of front counters. Portsmouth Central Police Station in Winston Churchill Avenue has now been confirmed as the first.
The counter closed in 2019 following the opening of the new police investigation centre, off Airport Service Road in Copnor. Refitting work at Portsmouth Central Police Station is now taking place, and the front desk will reopen by the autumn.
The Commissioner has also stopped the sale of Gosport police station and is finalising plans to reopen Gosport with a front desk for full public access. In addition to this the Commissioner has this week announced a new police station is set to open in Petersfield town centre, and there are also ambitions on the Isle of Wight.
Donna Jones, Police & Crime Commissioner, said: "The public have told me they want more police stations, more police officers and more visibility of the police. By reopening these police stations for public access I'm delivering on my promises to the public and helping to bring communities and the police closer together.
"The Chief Constable and I are committed to strengthening neighbourhood policing and increasing police visibility. Police stations need to be as accessible to as many people as possible so residents and communities feel safer. I want the Chief Constable to have the support and resource he needs to deliver his vision of a safe Hampshire and Isle of Wight for everyone.
"I have already delivered on my promise to increase police numbers by an additional 600 officers and that will be boosted with an additional 50 more officers by the end of April 2024. That is 650 more overall. These extra officers enable the announcement the Chief Constable and I made recently that every community will have a local (named) Bobby for every community.
"I will continue to support the Chief Constable in a greater community-focused policing service with more police officers and accessible stations in the heart of local communities."
The Chief Constable for Hampshire & Isle of Wight Constabulary, Scott Chilton, said: "My officers want to cut crime and make places like Portsmouth, Gosport and other communities across Hampshire & Isle of Wight a hostile environment for criminals. Being visible and more accessible to the public is a crucial part of that. The plans for Portsmouth announced by the Commissioner today have my full support and, together with 650 extra officers and our commitment to have a named police officer in every community, show that we mean business."