Police & Crime Commissioner joins Chief Constable in moving ceremony to remember the Force's fallen police dogs
04 September 2023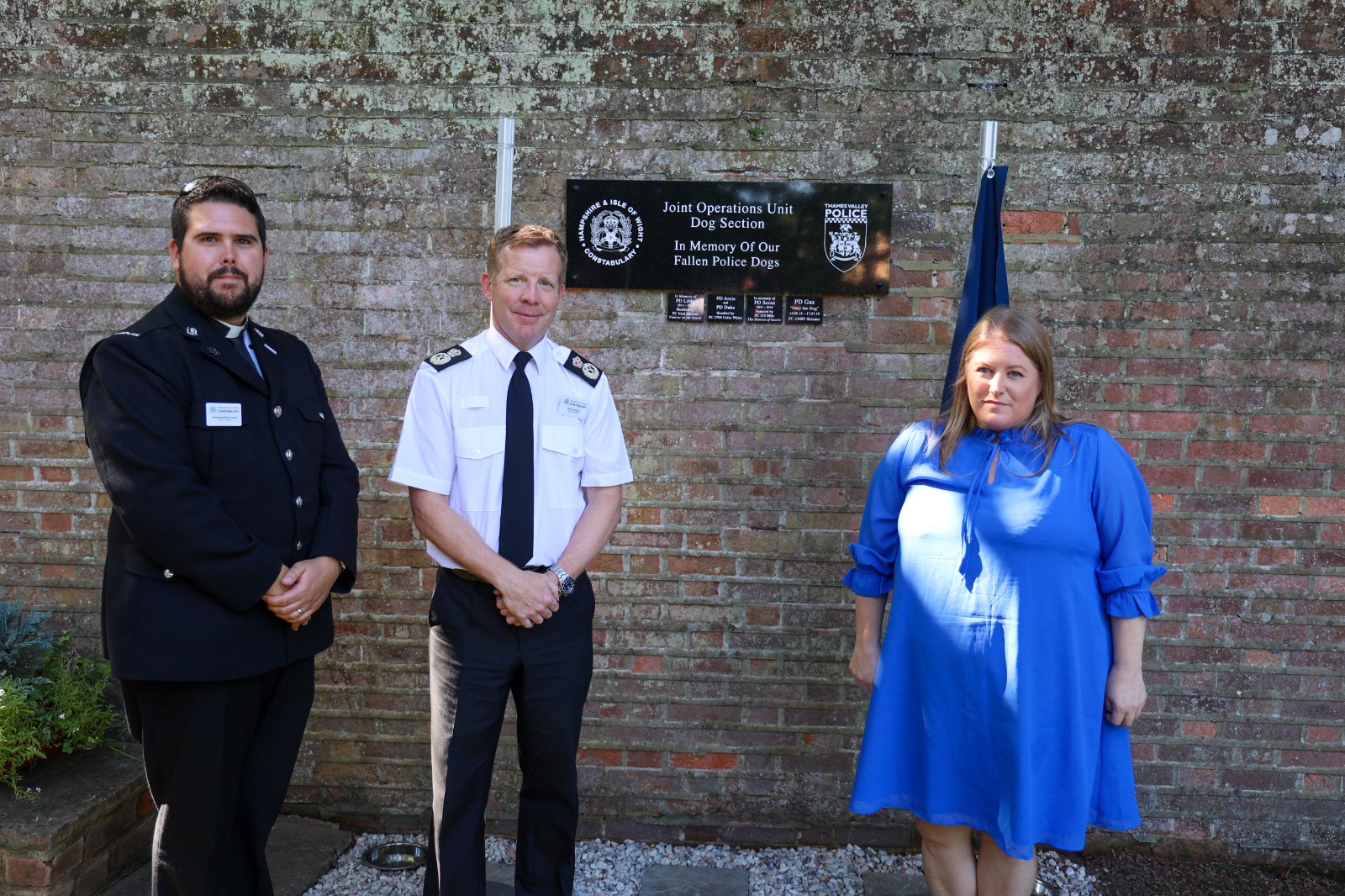 The Police and Crime Commissioner, Donna Jones, and the Chief Constable, Scott Chilton, have paid tribute to the Constabulary's K9 partners today by officially unveiling a Police Dog Memorial.
The service took place at the Hampshire and Isle of Wight Constabulary's (HIOWC) Training Headquarters in Netley on Monday 4 September 2023.
PCC Donna Jones says it was an emotional event: "Police dogs really are the unsung heroes who never hesitate to put their lives on the line showing incredible bravery in detecting, chasing down, tackling, and apprehending suspects.
"Today's ceremony was a lovely way of honouring their commitment and to say a huge thank you publicly to all those who have sadly fallen in the line of duty."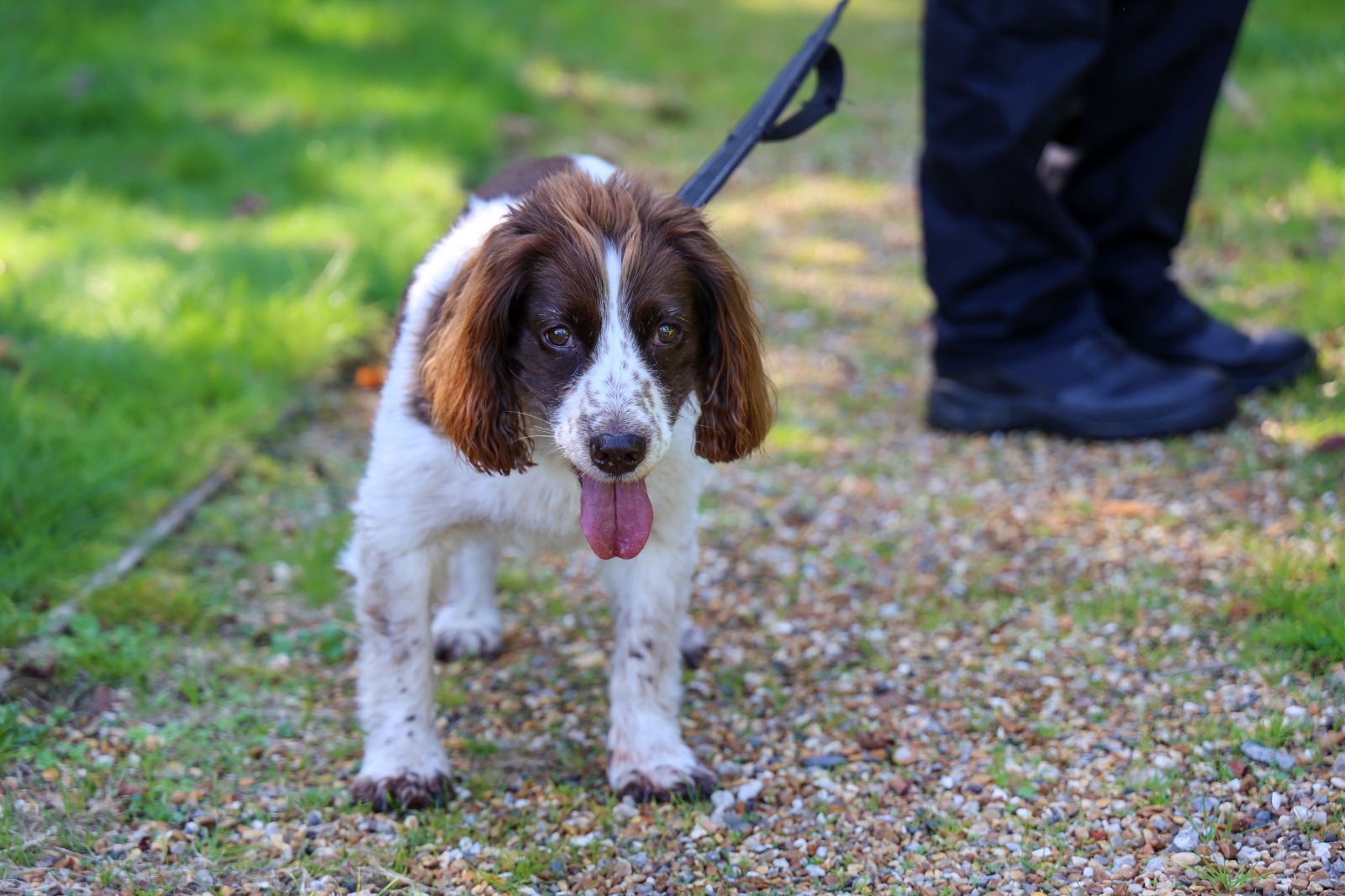 HIOWC Chaplain and Acting National Chaplain, Reverend Dom Jones, led the service: "Every police dog deserves to be remembered for their bravery and dedication, stories of whom will continue to be told for years to come.
"Over the years, Netley HQ has become a place of beauty, peace, and remembrance featuring many memorials to fallen officers and staff, and it's only right that we add one for our brave police dogs."
PC Neal Skinner, of Hampshire and Isle of Wight Constabulary, has two police dogs (PDs) on the memorial, and was recognised at the ceremony along with PD Libby for 10 years of service.
"PD Libby was a springer spaniel, and one of the best drugs dogs in the Force. She was so professional, and worked past her retirement date because she was so good. I was also privileged to have PD Gaz who was destined to be a star, and he was fun but trusted and reliable when it mattered.
"I'm very proud to have worked with such loyal dogs because they're going to do whatever it takes to protect me, and that's a great honour."
PS Richard Taylor is with the Dog Section of the Hampshire & Isle of Wight Constabulary & Thames Valley Police Joint Operations Unit: "The relationship between a dog and handler is a unique one, and it's right that the dogs' lives are celebrated and that our handlers now have somewhere to remember them.
"We're grateful to the Force and to the Police and Crime Commissioner for making this happen, and in particular to the Force Chaplain and our own Linda Reeder, without whose efforts this would not have been created."
PCC Donna Jones added: "Time and time again, police dogs are put in harm's way to protect the public, and I can't think of a better tribute to all our fallen police dogs than the ceremony we had here today."