Police and Crime Commissioner raises awareness of Female Genital Mutilation (FGM)
06 February 2023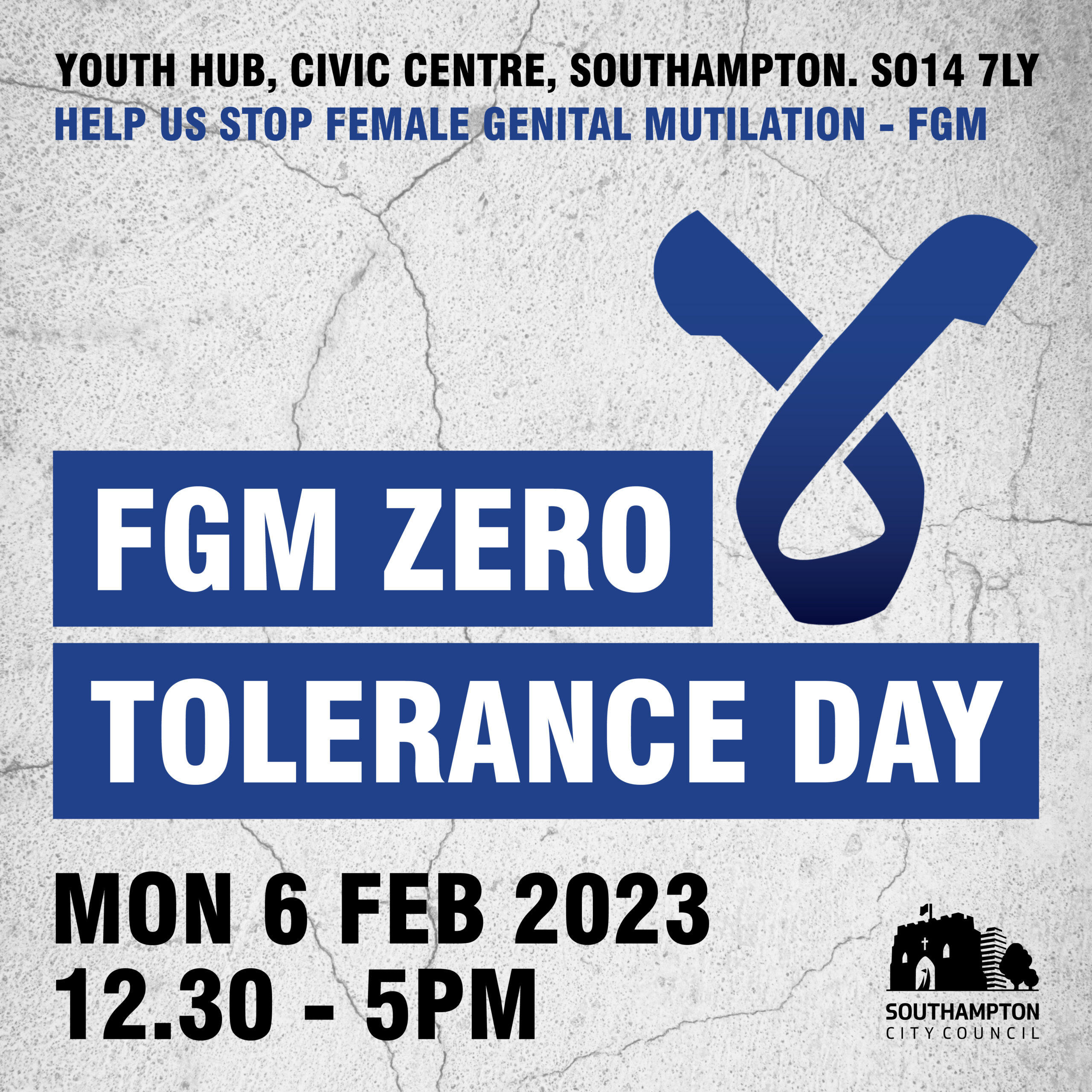 Today (February 6) is the United Nations sponsored annual International Day of Zero Tolerance for Female Genial Mutilation (FGM).
Police and Crime Commissioner, Donna Jones, is raising the profile of FGM in order to prevent more women and girls suffering this lesser known form of violence.
Speaking at a community event in Southampton today she said: "When we think of Violence against Women and Girls, we often think of sexual harassment, domestic violence, assault and rape,  however many women and girls are also suffering interfamilial abuse in the home and traditional cultural practices such as FGM.
"FGM doesn't hit the headlines in the same way as rape and sexual assaults and that's because it's a hidden harm in our society.
"It is important that we raise awareness and understanding of this harmful practice so that we can support and empower community groups and develop education and training programmes to identify those who may be at risk.
"It's an incredibly damaging, traumatic procedure which will affect a girl's whole life."
Female Genital Mutilation (FGM) is the partial or total removal of external female genitalia for non-medical reasons. It is also known as female circumcision or cutting. Those who undertake and support this practice believe it is beneficial and is in a girl or woman's best interests.
However the short and long term health risks are devastating.
She said: "I know how hard it must be for girls affected by this to come forward. I fund specialist service providers to work with communities to build trust and confidence, prevent incidents, support survivors and increase professionals' knowledge of FGM and harmful cultural practices."
Violence Against Women and Girls tactical lead for Hampshire and Isle of Wight Constabulary, Temporary Detective Chief Inspector, Peter Boakes, said: "Female Genital Mutilation is a harrowing experience for any girl or woman who is subjected to this practice because of cultural or religious beliefs. The physical and emotional impact that FGM practices can have on victims is not only devastating, but can have wide-ranging, severe consequences which may continue to affect women throughout every stage of their lives.
"Unfortunately, FGM is a massively under-reported offence across Hampshire and the Isle of Wight. We are committed to working closer with impacted communities across the county and are seeking to encourage greater confidence in reporting cases of FGM to police so that we can support victims when required. We are also continuing to work with local partners and commissioned services – by sharing relevant information with one another – to support and come to the aid of those in the community who may be feeling vulnerable and who need our help and assistance.
"We are dedicated to enhancing the trust and confidence of victims by expanding the knowledge and skills of staff. The force has provided training to our frontline staff about Female Genital Mutilation (FGM), Forced Marriage (FM) and Honour Based Violence (HBV) – as well as dedicated training to our investigators about changes in FGM legislation.
"We also have tactical advisors in our force control room – these members of staff support the prompt recognition of reports about FGM, enabling the best response from call takers and frontline officers – including ensuring relevant safeguarding of any potential victims from the offset.
"We recognise that some victims may feel prevented from contacting police because of cultural or religious beliefs. However, we would urge anyone has been a victim of FGM to come forward and report it to us either by calling 101 or reporting it to us online. If it is an emergency, dial 999 immediately.
"Whether it was last night, last week, last year – it still matters decades later. We want women and girls to know that we are here to protect them if they need our help."
To Mark No Tolerance Day a community event was held at the Youth Hub in the Civic Centre in Southampton on Monday 6 Feb (12.30pm-5pm) to promote closer working between professionals. The PCC attended alongside colleagues from Southampton City Council, Yellow Door, Active Nation, Early Years, police, Border Force and Health partners.
If you are affected by FGM, or know someone who is, there are a number of organisations that can help:
NSPCC FGM Helpline: 0800 023 3550 or fgmhelp@nspcc.org.uk
Southern Domestic Abuse Service (SDAS): 023 9200 8328 or email patience.manhovo@southerndas.org
Information on signs of FGM, and how to prevent and protect children can be found here: NSPCC: www.nspcc.org.uk/fgm
Resources for teachers and parents:
Safe 4 Me website: www.safe4me.co.uk