Police and Crime Commissioner Awards 2023: nominations are open for this year's PCC's awards
10 January 2023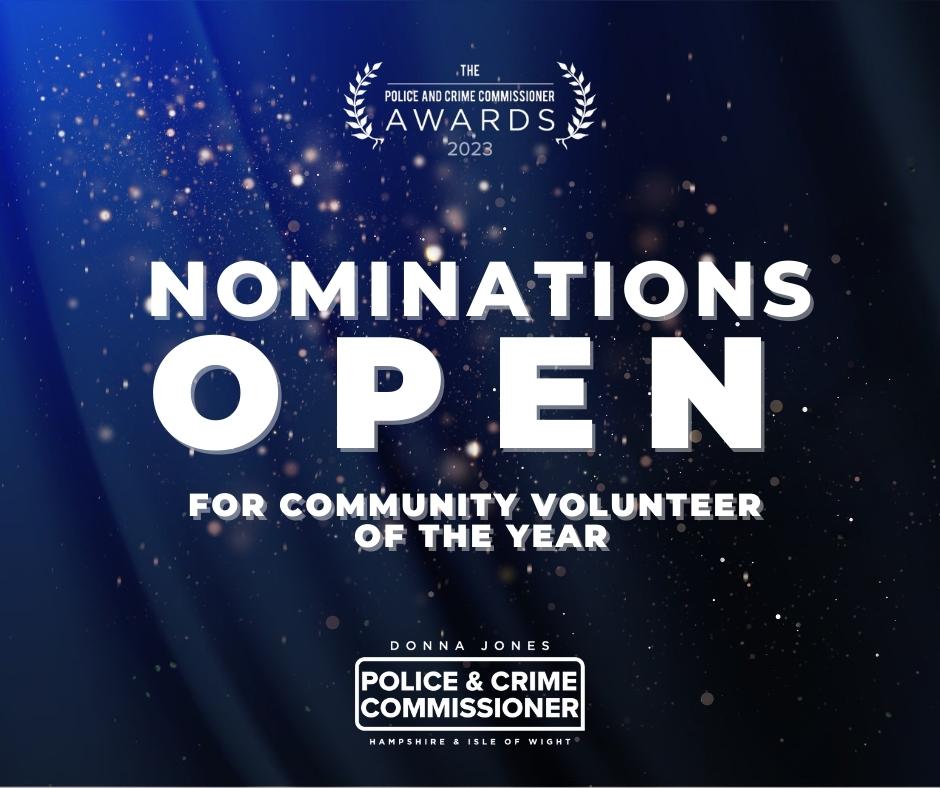 Police and Crime Commissioner Donna Jones is hosting her second annual award ceremony to recognise the contribution volunteers and partners make to policing, and creating safer local communities.
The Police and Crime Commissioner Awards 2023 will recognise volunteers and staff from across the public, private and voluntary sector at a special celebratory ceremony to be held in March 2023.
The Commissioner is also asking for nominations directly from the public for members for the Community Volunteer of the Year Award.
The Community Volunteer of the Year Award is to recognise a member of the public who has worked to make their local community safer. Either in a formal volunteer role within an organisation, or someone who volunteers on their own to help others, nominations for these local heroes can be made via this simple online form.
Alongside the award open for public nomination, there are also awards for volunteers and staff directly supporting policing and the Police and Crime Commissioner's office. These awards are nominated from within policing, commissioned services and partner organisations.
Police and Crime Commissioner Donna Jones said, "Volunteers and our partners make a huge difference to policing and play a significant part in making communities safer. This award will recognise the enormous contributions they make to society.
"There are thousands of local volunteers and staff supporting others and making a difference who deserve recognition for the positive impact they make.
"Special Constables, Neighbourhood Watch Coordinators, Community Speedwatch groups, Independent Custody Visitors, Youth Commission and IAG members, victim support services and business partners all support policing, criminal justice, the local community and importantly victims, when they need it most.
"Following on from last year's nominations and winners, I am delighted to be able to host another ceremony in 2023 for those who have gone above and beyond to keep people safe. I think their work deserves public recognition through my awards."
Anyone can submit a nomination for the Community Volunteer of the Year Award by using this online form. The deadline for nominations is February 6.