PCC unveils innovative partnership approach that works with perpetrators of stalking as the government allocates over a million pounds to Hampshire and the Isle of Wight
12 May 2023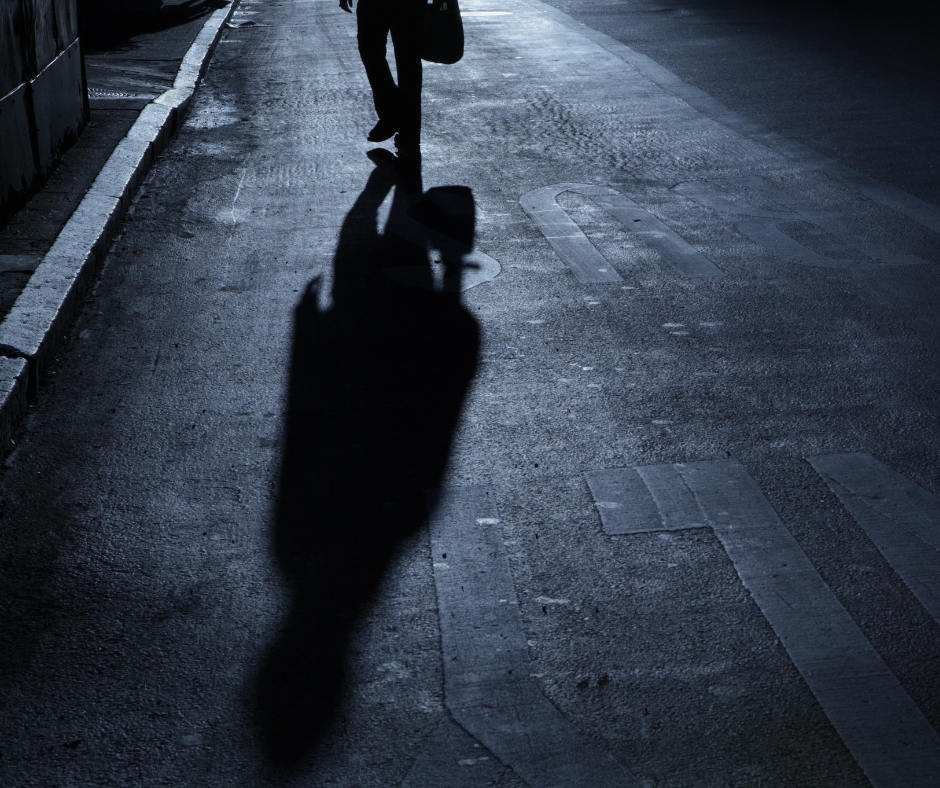 A new multi-agency intervention service designed to reduce the risk of reoffending amongst stalkers has been announced by the Police and Crime Commissioner, Donna Jones.
It follows a successful bid to the Home Office of more than a million pounds of funding for the provision which is psychologist-led and will also provide support to victims of stalking.
Funding for the first year, from 1st April 2023 to 31st March 2024, is £479,413 with the second year's funding totalling £532,348. The Commissioner will also be contributing £80K of match funding each year.
The PCC led the partnership bid to the Home Office which also involves Southern Health NHS Foundation Trust, Hampshire & Isle of Wight Constabulary (HIOWC), the Probation Service and the Commissioner's new Stalking Advocacy and Support Service.
This Multi-Agency Stalking Partnership (MASP) aims to work with people to make positive behavioural changes by improving their psychological wellbeing, their relationships with other people and ultimately reducing the risks of unlawful stalking behaviour and its impact on potential victims.
The Police and Crime Commissioner, Donna Jones, said: "I wanted to commission a service that worked with perpetrators of stalking and I'm really pleased to announce this new collaborative partnership that facilitates an early and effective response.
"The emotional and psychological impact on victims of stalking can be devastating, so by working with perpetrators to tackle the root issues and behaviour we can provide support at all levels and better safeguard our communities.
"Just last month, I announced targeted provision to support victims of stalking, and now I'm delighted that this new multi-agency approach aimed at reducing the risk of reoffending among perpetrators of stalking will add to the commitment made in my Police and Crime Plan to overhaul the stalking and harassment services provided across Hampshire and the Isle of Wight."
The Home Office announced on 11 May 2023 that up to £39million has been allocated to domestic abuse and stalking intervention projects across England and Wales.
It's expected MASP will enable a sustained reduction in stalking behaviour amongst perpetrators in Hampshire and the Isle of Wight, increase the number of people engaging with specialist stalking advocacy service and improve the whole system response to managing stalking perpetrators.
Hampshire and the Isle of Wight was one of three pilot sites of the Multi-Agency Stalking Intervention Programme (MASIP) commissioned by the Home Office in 2018 to combat stalking in the UK. This new MASP approach is centred on strengthening the coordinated and collaborative responses to stalking.
Southern Health NHS Foundation Trust has been delivering stalking interventions for the last five years. Its Clinical Lead, Dr Kirsty Butcher, said: "The aim of our work is to break the cycle of obsession, fixation and harm. This benefits the patient but, most importantly, protects and benefits the victim and any potential future victims.
"We will therefore deliver a range of psychiatric and psychological interventions, bespoke to each stalking type, which addresses the issues underlying stalking behaviour in order to reduce the risk of reoffending. Psychologically informed support to criminal justice professionals who manage these cases will also be provided."
DCI Dave West, stalking lead for Hampshire & Isle of Wight Constabulary said: "Stalking is a pattern of fixated and obsessive behaviour which is repeated and unwanted, causing victims to fear violence or otherwise suffer alarm and distress. It is a dreadful and dangerous crime.
"Stalking behaviours are not limited to being followed and watched online or in public, they can be found in the persistent unwanted contact through phone calls and social media which cause a change in lifestyle as well as emotional and psychological health.
"Unfortunately, stalking remains an under-reported crime in Hampshire and the Isle of Wight. That is why policing must make sure victims of stalking feel empowered, by keeping their voice at the forefront of the criminal justice system whilst relentlessly pursuing perpetrators and bringing more offenders to justice.
"Innovative stalking interventions through MASP are essential to achieving this aim; offering opportunities to reduce reoffending, by changing the thinking, attitudes and behaviours of perpetrators.
Stop Domestic Abuse will provide the victim advocacy support for MASP. CEO, Claire Lambon, said, "Stop Domestic Abuse is committed to tackling domestic abuse and stalking. We will provide specialist advocacy support to victims of stalking, working in partnership with Southern Health, the Police & Crime Commissioner, Hampshire & Isle of Wight Constabulary and the Probation Service. Our Stalking Advocate will help victims to improve their personal and cyber safety and to access specialist support for their individual needs."
If you need more information about stalking contact the National Stalking Helpline on 0808 802 0300 or email info@stalkinghelpline.org