PCC to be National lead for Victims and Serious Organised Crime
15 July 2021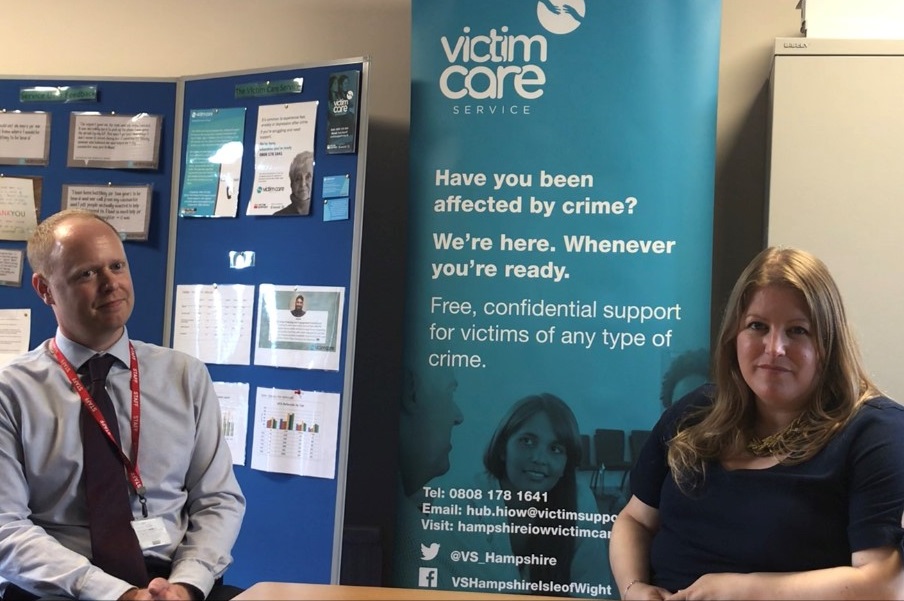 Police and Crime Commissioner for Hampshire and the Isle of Wight, Donna Jones, has today (15 July) been appointed as the national lead for victims across England and Wales. This is a role as part of the Association of Police and Crime Commissioners (APCC). This involves working with the government, both the Home Office and the Ministry of Justice.
Taking on the victims portfolio will mean that Commissioner Jones, alongside Sophie Linden, Deputy Mayor for London, will be standing up for victims' rights at a national as well as local level, ensuring their voice is heard and their needs are at the heart of national debate and policy on policing and criminal justice. This will involve working alongside the Victims Commissioner Dame Vera Baird.
Commissioner Jones said: "Victims need to have confidence and trust in the Criminal Justice system. The Government's recent rape review showed too many cases where victims are being let down, and that more needs to be done, especially for those who have been victim to the most horrific crimes. Alongside helping victims get the justice they deserve, it is vitally important that the right support is available for victims from their first point of contact with the police, through the investigation, in the lead up to a court hearing and during that court process. With Covid-19 we are seeing delays in cases coming to court, which is adding to the trauma of victims. We need to ensure that everything possible is being done to support victims during this difficult time.
"I am pleased to be able to take up the role as the victims lead to be an advocate for victims at a national level as well as locally."
A key part of the role is supporting Police and Crime Commissioners in their requirement to commission local support services that meet the needs of victims. Today Commissioner Jones visited the Hampshire and Isle of Victim Care Service that she commissions and is run by Victim Support.
Ian Stiff, Victim Support Area Manager, said:
"The Victim Care Service very much reflects the individual needs of the victim. We know that everyone's needs are different.
"For example some people do not want to report to the police, so we help them to find a way to come to terms with what has happened without police involvement. Others want to see the offender brought to justice and we support them through the criminal justice system. Crime has a ripple effect and can impact on many people, the Victim Care Service is there for anyone who has been affected by crime be they the direct victim, witness, family member of a victim, or someone who lives in a street where a crime has been committed."
In addition Donna Jones has been appointed lead for Serious Organised Crime, working alongside Baroness Hughes, Deputy Mayor, Greater Manchester, and will be working to ensure that Regional Organised Crime Units are supported and equipped to deliver effectively on behalf of the public.
Commissioner Jones said: "We hear more and more about our young people being drawn into county lines drug networks, how the digital world is enabling fraud and economic crime on a much bigger scale and even how thefts in rural areas can be the result of organised crime. To tackle Serious Organised Crime we need to know where Organised Crime Gangs operate, the networks they are running and the victims they are exploiting or harming.  Police forces need to work together to target crime gangs locally, regionally, and nationally, and to develop our specialist capabilities, such as forensics, so we have the right tools for the job."