PCC reveals record number of questions put to the Chief Constable in live online event
18 August 2023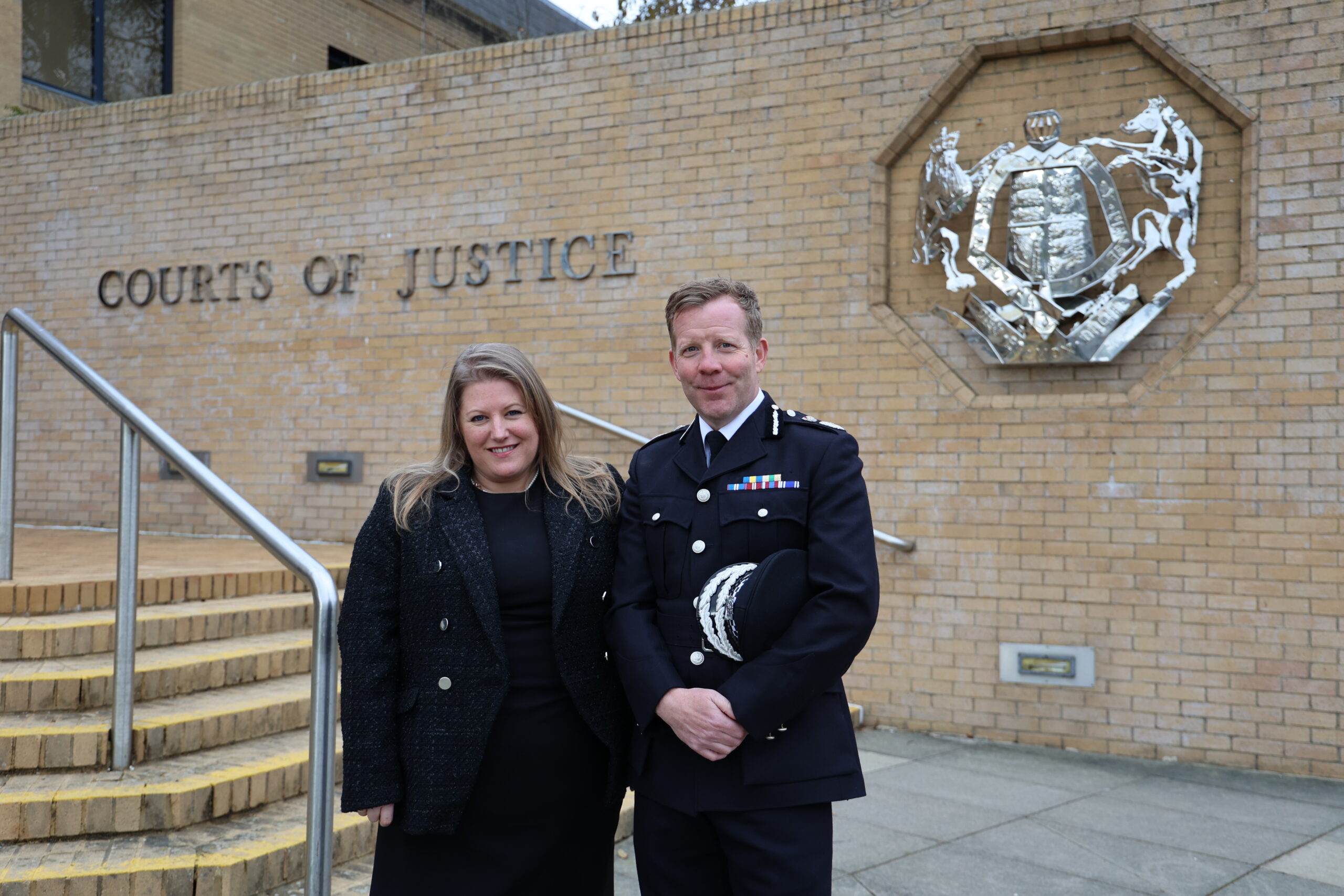 The Police and Crime Commissioner, Donna Jones, held her latest public Q&A session with the Chief Constable Scott Chilton this week with the public engaging more than ever before.

A record 217 questions were pre-submitted to COPS (Commissioner's Oversight of Policing Services) which took place on Monday 14 August 2023 in a live Facebook event.
Comments were also posted from the public during the event which was streamed at 6pm across the Police and Crime Commissioner's official Facebook page, the Hampshire and the Isle of Wight Constabulary Facebook page, and the Commissioner's own Facebook page.
The main themes covered in the pre-submitted questions included concerns about road safety, speeding, anti-social behaviour (ASB), drugs, theft, shoplifting, and burglary.
The public also covered a range of topics in the live comments posted including child exploitation, mental health callouts, domestic abuse, keeping communities informed, police visibility, bobbies on the beat, police stations and front counters, hotspot policing and online child abuse.
PCC Donna Jones said: "I have a statutory role to hold the Chief Constable to account on the performance of Hampshire and Isle of Wight Constablary on behalf of the public, and this live social media event is an opportunity to do this regularly.
"It was really good to see the breadth of issues covered during the event and we do appreciate all the engagement to make sure the Constabulary is delivering on policing priorities across Hampshire and the Isle of Wight.
"During COPS, we highlighted the new geographical policing model that the Chief Constable introduced earlier this year, with a re-focus on neighbourhood policing at its core that will mean safer communities with quick and efficient police responses to public concerns.
"We're continuing to work hard to bring policing straight to your doors so thank you to those who were part of the conversation at COPS, and the Chief Constable and I are looking forward to the next one."
A recording of COPS is available to watch on the Commissioner's website at COPS meetings – Hampshire Police and Crime Commissioner (hampshire-pcc.gov.uk) and on the official PCC Facebook page at COPS: LIVE Q&A August 2023 | Facebook.
The next COPS live stream event is scheduled to take place on Thursday 30 November 2023 at 6pm.