PCC praises officers across Hampshire & the Isle of Wight and thanks the public for the unrelenting clampdown on knife crime
26 May 2023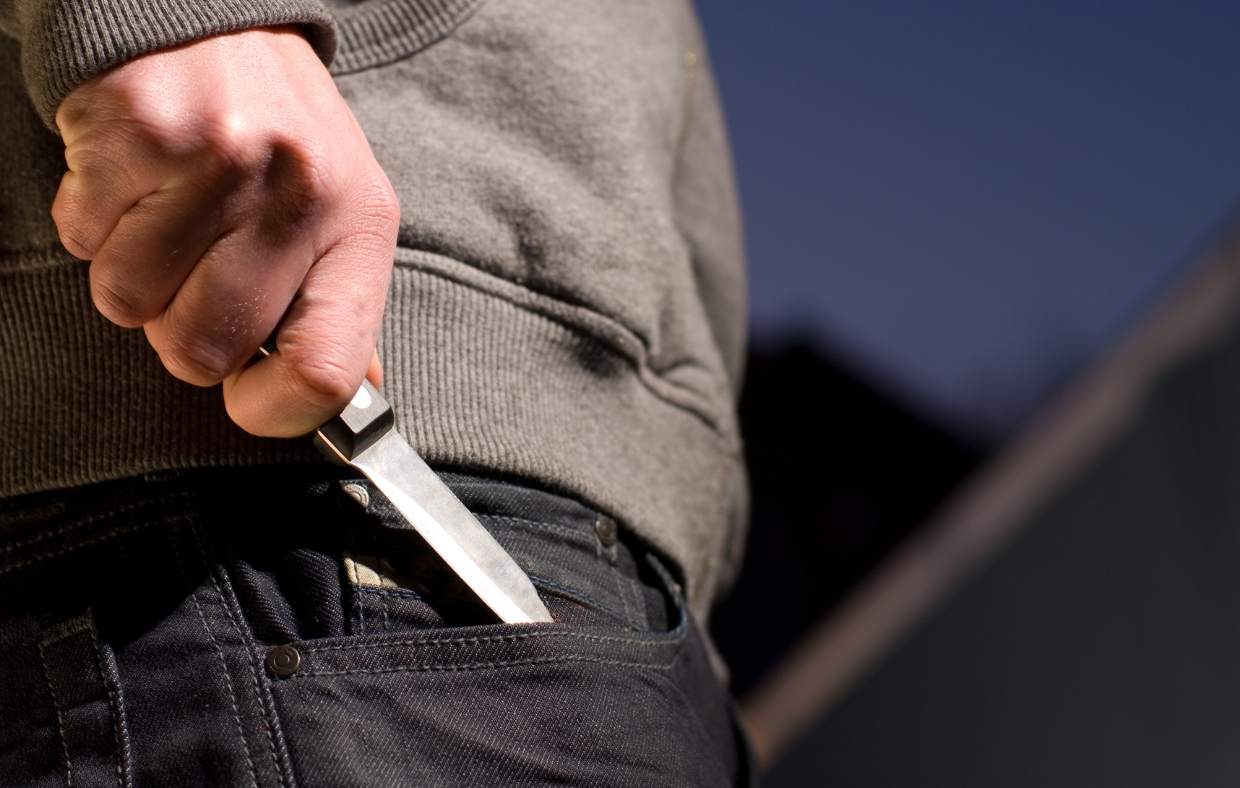 The Police and Crime Commissioner, Donna Jones, has commended Hampshire and Isle of Wight Constabulary in its intensifying campaign to tackle knife crime and serious violence as more than 100 weapons were taken off the streets during Operation Sceptre.
The campaign, which was a national week of action, took place from Monday 15 May to Sunday 21 May 2023 and involved knife sweeps, proactive patrols, surrender bins and engaging with partners across the two counties.
Members of the public disposed of 123 knives across Hampshire and the Isle of Wight using surrender bins placed in 16 locations.
The rise in stop searches more than doubled compared to last year's campaign in November, from 63 to 142, with 14 knives recovered and 17 arrests.
Knife arches were also used including one at the University of Winchester which saw 743 people go through it.
The Police and Crime Commissioner, Donna Jones, said: "I cannot thank the public enough for the support and help they have given during this week of action.
"It's shown that knife crime and serious violence is being tackled head on across Hampshire and on the Isle of Wight because it has such a destructive impact on families and across whole neighbourhoods.
"Operation Sceptre has sent a clear and consistent message, through education and engagement, that our communities deserve to be safe and as Commissioner I am working tirelessly to ensure that Hampshire and Isle of Wight Constabulary has all the resources it needs to drive down knife crime."
This includes securing £3million of funding from the Home Office to focus on the fight against violent crime with the re-launch of a Violence Reduction Unit (VRU) as well as a Violent Crime Task Force (VCTF).
VRUs are a pioneering multi-agency initiative that bring together local partners in policing, education, health, and local government to identify vulnerable children and adults and steer them away from a life of crime and violence.
The VCTF, made up of 11 police officers plus one Sergeant and one Inspector, has been involved across Hampshire and the Isle of Wight as part of Operation Sceptre including focusing on knife crime hotspots with high visibility patrols and knife sweeps with specialist search officers as well as test purchases in shops that sell knives.
PCC Donna Jones added: "Neighbourhood Policing Teams are benefiting from the expertise, knowledge and skills of the VCTF and Operation Sceptre is a clear example of how officers across Hampshire and the Isle of Wight work alongside each other in a joint effort that will continue beyond this campaign."