PCC hosts inaugural Cybersecurity and Fraud Summit for business leaders
17 October 2023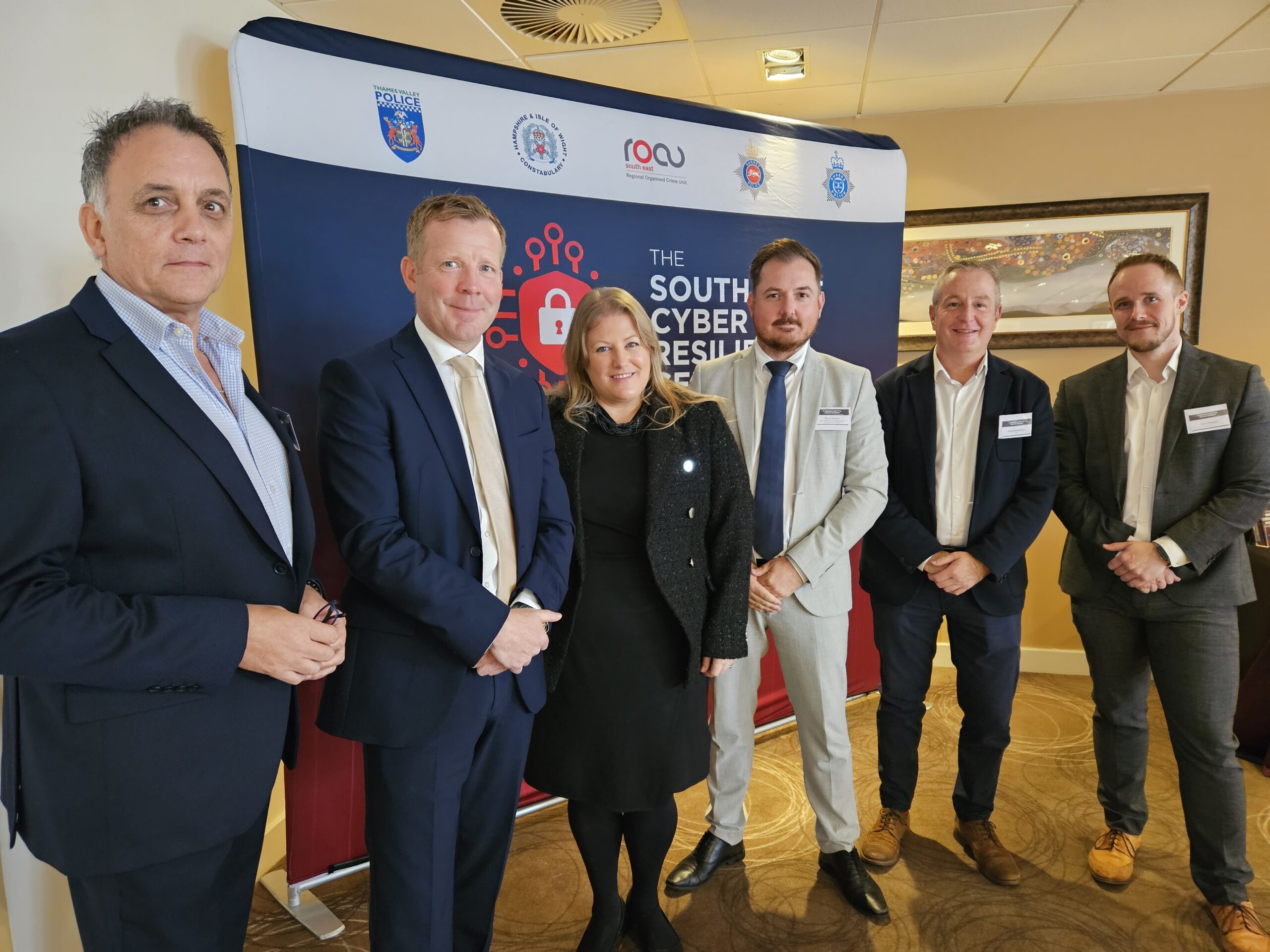 The business community across Hampshire and the Isle of Wight has been brought together to learn more about online and fraud protection at a major conference hosted by the Police and Crime Commissioner, Donna Jones.
The event in Winchester on Monday 16 October 2023 was held as part of Safer Business Action Week and Cyber Awareness Week, with experts in the sector updating businesses and charities on the current threats with advice on the range of preventative steps that should be taken.
PCC Donna Jones said: "Businesses are a key part of our communities, boosting local economies so this free event was about raising awareness so more cyber criminals and fraudsters can be caught and prosecuted.
"The speakers all brought a combined message that we must be vigilant, and arm ourselves with as much information as possible to keep ourselves, our businesses and our communities protected as much as we can from the constant online attacks that devastate livelihoods and cause considerable personal distress and financial ruin.
Delegates heard from local, regional and national cybercrime and fraud experts with speakers from the National Crime Agency, Hampshire and Isle of Wight Constabulary, the South East Cyber Resilience Centre, and the banking industry.
PCC Donna Jones added: "Fraud and cybercrime are key priorities in my Police and Crime Plan, and they cost businesses and individuals across the UK billions every year, so this event highlighted not only the threats posed but the need to invest and prepare rather than react after these fraudsters have struck at the heart of communities.
"Businesses that benefit from this knowledge and expertise will help our neighbourhoods feel safer and be safer, and I'm really pleased that my first Cybersecurity and Fraud Summit has had such a positive impact."
Paul Maskall, the Fraud and Cybercrime Prevention Manager at UK Finance, spoke at the Summit: "Very often when it comes to fraud and cybercrime, it can catch people at the wrong time when we're distracted either as individuals or businesses.
"We also aren't necessarily motivated to take on board the education until it's actually happened to us, but it's really important we all take fraud and cybercrime seriously within an organisation, within a business, and across the board."
Detective Superintendent Andy Richardson from the South East Regional Organised Crime Unit and Director of the South East Cyber Resilience Centre also spoke at the event: "These conferences are really important because businesses can be very vulnerable to cyber-attacks, and the advice given at today's event will protect them so they don't become victims of crime.
"There are simple things to be safer online – have a decent password, use two-step verification, update your computer and mobiles when they prompt you, and also use a password manager."
Safer Business Action Week, from 16 to 22 October 2023, is being led by the National Business Crime Centre and is an opportunity for police forces to highlight their support for businesses and how they're working in partnership to support communities and drive down business crime.
Prevention, intelligence, enforcement and engagement are key themes of the week, with support from the ShopKind campaign which is highlighting the issue of violence against shop workers.
Figures released by the British Retail Consortium this year for April 2021 to March 2022 reveal that there were 867 incidents a day of violence and abuse aimed at staff, with eight million incidents of customer theft.
New research commissioned by NatWest also reveals that one in every seven adults have lost money to fraudsters with the increase of AI becoming a widespread concern.