PCC approves funding of more than £600K for drug testing on arrest scheme
10 August 2023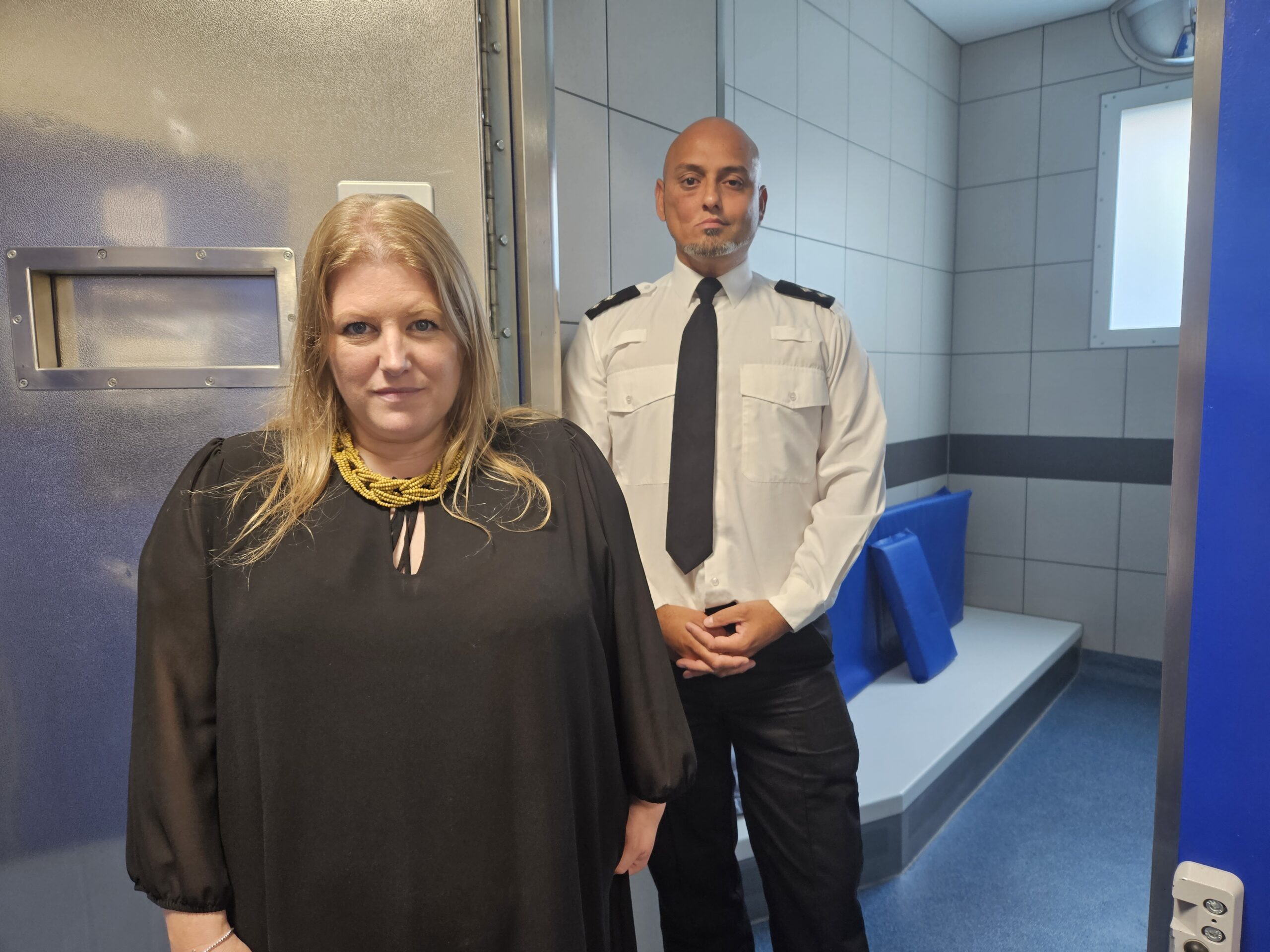 An innovative way to tackle crime and reduce offending is in operation across police custody suites in Hampshire and the Isle of Wight with a new drug testing initiative.
The Police and Crime Commissioner, Donna Jones, has provided £480,950 of funding from the Drug Confiscation Fund (DCF) along with a further financial boost from the Home Office of £150K.
PCC Donna Jones said: "There is a clear link between drug dependency and crime so this initiative helps to steer people into support programmes that break that cycle, so we can reduce crime and protect victims.
"If a person is arrested for a trigger offence, which largely relates to theft including burglary, robbery and stealing cars, they can be required to take a drugs test.
"If they test positive, they can then be required to attend a drug assessment. This assessment is broader than drug use and provides a good opportunity to encourage ongoing engagement with community based services.
"This is about supporting offenders by looking at the whole picture, and helping them get the support they need whilst reducing offending."
Funding for the drug testing on arrest (DToA) scheme, which has been rolled out across the four custody centres in Hampshire and the Isle of Wight, allows for the recruitment of DToA support officers as well as training to spot possible signs of domestic abuse. The training will upskill substance misuse workers to have the best conversations and encourage engagement with domestic abuse support services.
The DCF funding will support the DToA scheme until December 2024 while the Home Office cash injection is until March next year.

Police Inspector John Smith, from Hampshire and Isle of Wight Constabulary, said "This new approach investigates the issues from the 'inside out' and looks to solve problems in a multi-agency led approach.
"Working with our partner agencies is crucial to the scheme's success because the collaboration means we can provide a more rounded service to those in need and open up pathways into rehabilitation."
The testing results will also give Hampshire and Isle of Wight Constabulary greater insight into offending patterns and criminality as well as specific drug use, and the analysis will help shape future understanding so that more bespoke and tailored solutions can be identified.
The initiative supports the government's national 10 year drug strategy, From Harm to Hope, with the Home Office publishing its first annual report last month.
Nationally, over £3 billion of funding was provided for up to 2025 to deliver innovative programmes to break drug supply chains, focus on treatment and recovery, and reduce drug demand. The report says that so far over 1,300 county lines have been closed, with over 2,600 arrests and 3,000 disruptions of organised crime groups supplying drugs.
The Police and Crime Commissioner has already set up a Pan Hampshire Combating Drugs Board, the first of its kind in the Solent region, to further support the government's national drug strategy and the four local Combating Drugs Partnerships which offer a bespoke place based response.
PCC Donna Jones added: "Police officers across Hampshire and the Isle of Wight are working tirelessly to crack down on supply lines and exploitation, and the drug testing on arrest programme enhances the commitment to relentlessly tackle drug use and increase engagement with community based drug and alcohol services."