PCC announces targeted provision to support victims of stalking at the start of National Stalking Awareness Week
24 April 2023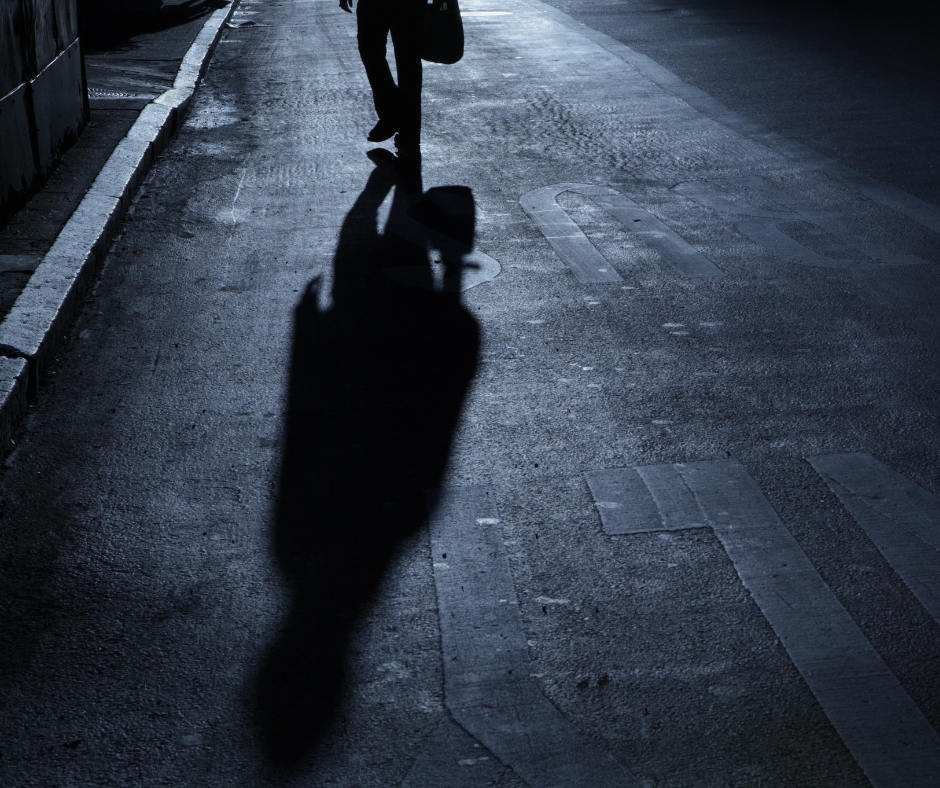 The Police and Crime Commissioner, Donna Jones, has commissioned a new service that will provide independent and specialist support to victims of stalking.
The Stalking Advocacy and Support Service will be provided by Stop Domestic Abuse from 1st July 2023 to 31st March 2026, with the option to extend for up to a further two years.
Funding for the service, which will also work in partnership to reduce risk and deliver better co-ordinated outcomes for victims, is £130K per year.
The news comes at the start of National Stalking Awareness Week from 24th to 28th April 2023, with the focus this year on stalking among young people.
Evidence shows that reports of stalking to Hampshire and Isle of Wight Constabulary are on the rise. There were 2,342 offences of stalking reported between 1st April 2020 and 31st March 2021. There was an increase of 36% the following year, from 1st April 2021 to 31st March 2022, and for 1st April 2022 to 31st March 2023 there were 3,221 stalking offences reported which was a slight rise on the previous year.
The majority of stalking offences are committed by a former partner, perpetrators are predominantly male aged between 18 and 32 years old, and victims are typically women and girls.
Stop Domestic Abuse already provide specialist support and protect victims and survivors of domestic abuse where stalking has been a part of the abuse, and this funding will enable them to extend that advocacy and support to all victims of stalking, irrespective of whether the perpetrator is known to them or not.
Police and Crime Commissioner, Donna Jones, said: "Stalking is one of the most impactful crimes a victim can be subjected to. In the most serious cases, it can lead to serious violence, harm and homicides.
"Victims' lives are often pulled apart by stalking behaviours from ex partners, colleagues and from strangers. This is why I am committed to ensuring that we have the right support across Hampshire and the Isle of Wight for victims but importantly also to prevent these dangerous behaviours by using intensive interventions with perpetrators.
"I highlighted the need to overhaul stalking and harassment services in Hampshire and the Isle of Wight when I became Commissioner and made commitments to do so in my Police and Crime Plan.
"This new stalking advocacy and support service will complement existing provision and provide professional consultancy and support to other organisations who are working with victims where stalking behaviours are part of the abuse they have experienced."
DCI David West, Force Stalking Lead for Hampshire & Isle Of Wight Constabulary, said: "Policing must make sure victims of stalking feel empowered by keeping their voice at the forefront of the criminal justice system.
"Victim advocacy support provided by services such as Stop Domestic Abuse are essential to achieving this and are enormously powerful for building the trust and confidence in policing and the wider criminal justice system. They are critical safeguarding partners in our response to Stalking.
"We are really looking forward to working together with Stop Domestic Abuse alongside other partners as part of our multi-agency response to protect victims and bring more offenders to justice."
The Police & Crime Commissioner funds a range of services across Hampshire and the Isle of Wight to support victims including specialist support for victims of Domestic Abuse and Sexual Crime, as well as Victim Care and Restorative Justice services.
An Independent Stalking Advocate has already been funded, but more provision was needed to ensure victims of stalking across Hampshire and the Isle of Wight are fully supported.
CEO of Stop Domestic Abuse, Claire Lambon, said, "We are delighted to have been awarded the contract to deliver the Stalking Advocacy and Support Service by the Office of the Police and Crime Commissioner for Hampshire and the Isle of Wight, and we are looking forward to working in partnership with the Commissioner and our other partners to improve outcomes for victims of stalking and harassment.
"Our team of Stalking Advocates will provide specialist support to all victims of stalking, helping them to improve their personal and cyber safety, to support their mental health, and to access the additional specialist support services they need.
"We will help stalking victims speak out about their experiences and seek justice, and we will work with other professionals to increase community understanding of the complex issue of stalking and the vulnerability of stalking victims."
The new service will:
provide a minimum of three full time stalking advocates who can provide specialist support to all victims of stalking across Hampshire and the Isle of Wight
offer a full range of support to victims of stalking including risk and safety planning, advocacy support (liaison with Police, Courts throughout any investigation), emotional and practical support, specialist advice and support in relation to digital and cyber stalking and support to access any other services the victim may need
build relationships with and work in partnership with specialist domestic abuse services across Hampshire and the Isle of Wight to ensure a coordinated approach to supporting victims where there is stalking in a domestic abuse context
provide support to Hampshire and Isle of Wight Constabulary (HIOWC) through the Stalking Clinic and other multi-agency partnerships
provide training to professionals to aid the identification of stalking and to raise awareness of the service
If you or someone you know is experiencing stalking and need help, you can contact Aurora New Dawn up until June 30, 2023. Contact Aurora New Dawn on 02392 479254 or at stalking@aurorand.org.uk
If you need more information about stalking contact the National Stalking Helpline on 0808 802 0300 or email info@stalkinghelpline.org