PCC announces Southampton police station upgrade
03 March 2022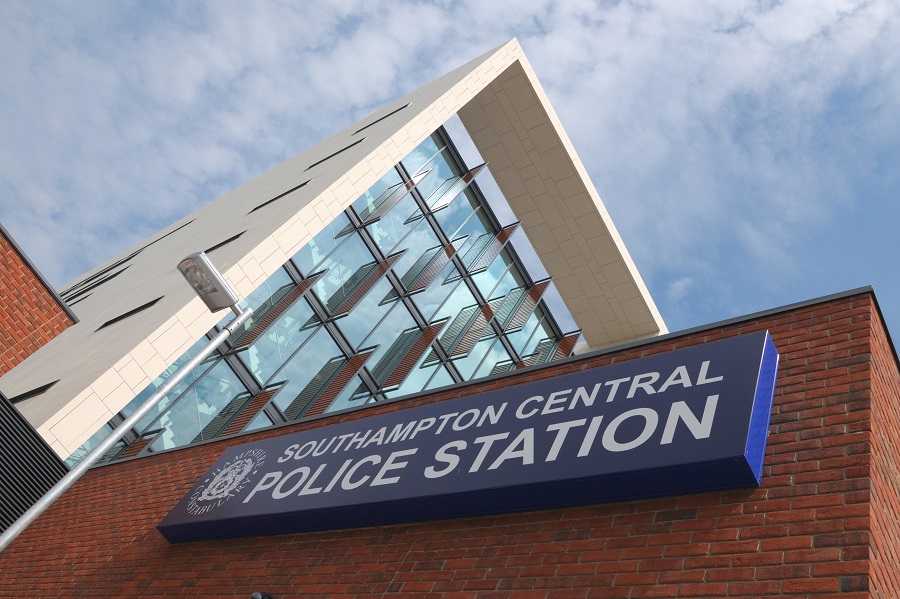 After over 11 years serving the city, Southampton Central police investigation centre will be getting some much needed upgrades and maintenance.  As part of the year-long programme due to start in 2023, Police and Crime Commissioner Donna Jones has announced that officers and staff will be temporarily re-locating during the works.
Planning for the work is underway, which will include the 9-floor building being closed for around 12 months. As part of the works, the 36-cell custody block will close for four months and other custody solutions are also being explored.
Response and Patrol Teams are already based at different locations, such as Portswood, as they serve the city, and maintaining operational capacity will remain a priority. The public front office will be re-located, but services will remain in the heart of the city and be easily accessible to the public.
Neighbourhood Police Teams will not be affected and will continue to work out of bases in the Civic Centre and Redbridge Fire Station.
Police and Crime Commissioner Donna Jones said, "In my role as Police and Crime Commissioner, I have a responsibility to ensure the police estate is fit for purpose and allows officers to do their job well and efficiently. My ongoing review of the estate strategy identified the need to make improvements to Southampton Central, which has been serving the people of Southampton and the surrounding areas since 2011.
"This temporary closure will mean work is completed more quickly, minimise the disturbance to the public and officers, and it reduces the potential cost of the overall project.
"I have made this decision early to enable the force to plan and ensure the policing response continues without disruption to the public."
ACC Lucy Hutson said: "The Commissioner has made a bold decision, and one that the force supports. Making the required upgrades to this building in one go makes sense, causing the littlest possible disruption to the day to day work of our officers and staff. We are confident that the impact on operational policing in and around Southampton will be kept to a minimum as we have plenty of time to get the planning right."