Organisations join together to tackle animal accident hotspot
26 January 2022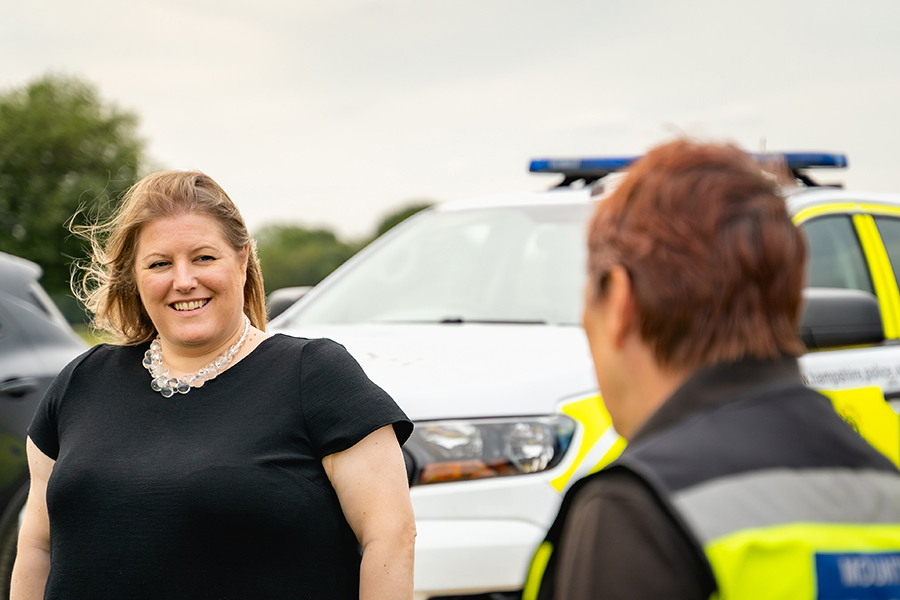 The New Forest organisations agreed that this work will help inform future options and build upon technical work previously carried out by the New Forest Commoners Defence Association.
As well as broadly outlining the technical requirements, this work will explain the legal, ecological and environmental issues with delivering an average speed camera system within the area subject to national environmental and landscape designations.
Cllr Edward Heron, our Leader, said,
"Since the petition calling for average speed cameras, I have had conversations with our partner organisations, local people, and landowners and we are making progress on plans to address speeding on Roger Penny Way.
"Of course, we all recognise this is a high priority, but it is an unfortunate reality of work of this nature that the sticking point has been money. Having brought us all together, there is now the clear commitment to fund this project and the full support of partners to take forward this important work."
The commitment to reducing animal accidents was strongly reinforced after attendees at the meeting were shown videos from two local speed awareness campaigners, Gilly Jones and Sarah Weston, both videos giving clear and impassioned reasons why New Forest livestock must be protected from speeding vehicles.
Cllr Russell Oppenheimer, Executive Member for Highways Operations at Hampshire County Council, said:
"Forest animal deaths are highly distressing.  I agree with the local elected leadership and with the local community that we need to reduce the number of animal deaths caused by motor vehicles.
"Hampshire County Council will now work closely with local partners on a feasibility study looking at the potential for Average Speed Cameras on this stretch of road at Roger Penny Way. In the meantime I urge all drivers to keep their speed below the limit and drive with appropriate caution throughout the New Forest."
Partners continue to address animal accidents and speeding in the district, including the ongoing days of action called 'Operation Mountie' carried out on the B3078 and other Forest roads identified as the most dangerous for animal accidents.
Donna Jones Police and Crime Commissioner said,
"I have met with residents, parish councils, the Leader of the New Forest District Council and the Official Verderer regarding the speeding on Roger Penny Way. Local people have expressed their concerns and as their Police and Crime Commissioner I have listened and acted.
"I am pleased to be supporting the cost of undertaking the feasibility report required to consider all options to make Roger Penny Way safe and prevent more animals from harm and injury."