Number of hate crime reporting centres has risen from 3 to nearly 60 within the last 18 months
19 October 2018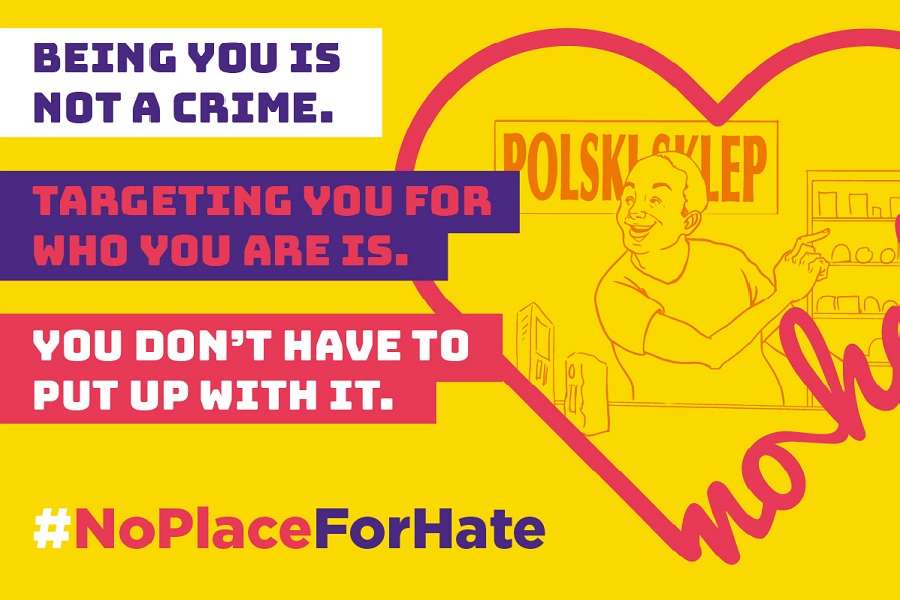 The number of Third Party Reporting Centres (TPRCs) for hate crime in Hampshire and the Isle of Wight has risen from 3 to nearly 60 during the last 18 months, latest figures show.
23 of the reporting centres are based at Citizens Advice Bureaux; the remainder are based at independent organisations within local communities.
The figures are provided by the Police and Crime Commissioner's office during this year's National Hate Crime Awareness Week with the aim to encourage more victims of hate crime to report their experience as well as seek help and support.
Assistant PCC Enzo Riglia said: "The service provided by Third party Reporting Centres is essential to keeping us all safer. They don't only help victims with reporting a hate crime, more importantly they offer advice and support and can signpost to further support services right within the local community. Not everybody feels comfortable reporting a hate crime to the police – and for these people, third party reporting centres can really make a difference."
Since 2016, the Commissioner has invested nearly £100,000 to understand and tackle hate crime across Hampshire, the Isle of Wight, Portsmouth and Southampton. His team provides oversight of all TPRCs in the Hampshire policing area, co-ordinates training, and ensures members of the public can expect the same level of service no matter where they live.