New website to help young people 'Do a One Eighty' away from boredom this summer
30 July 2021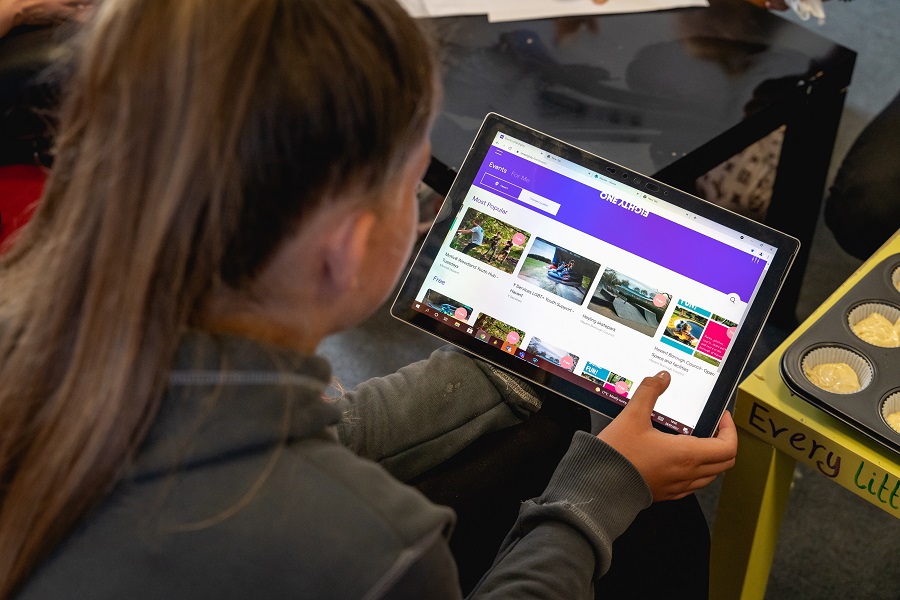 A new website https://oneeighty.live/ that houses a directory of free and low cost positive activities for young people to do in their free time has been launched by the Police and Crime Commissioner's Youth Commission.
Police and Crime Commissioner, Donna Jones, said:
"Keeping the kids entertained over the summer holidays can be challenging and expensive. It doesn't seem to take long for boredom to kick in and this is when we can see some young people getting into trouble.
"Feedback from my Youth Commission's Big Conversation showed that one of the problems is that young people just aren't aware of what there is to do and need help with finding activities that they can get involved in.  This is where One Eighty comes in.
"My Youth Commission has worked hard to develop a website that appeals to young people, and partner agencies have been busy adding information on the activities they are running, to create a one stop shop to search for a wide range of activities including, youth clubs, skate jams, circus skills, music sessions and more."
The website has been designed by members of the Youth Commission to list free and low cost activities in a user friendly way to young people. The activities are aimed predominately at 8-15 year olds but activities for 15+ are also available. Users are able to filter activities by area and listings include useful information, for example how to get there and what to expect. New events are being added all the time, and will be all year round, so people are advised to keep checking the site.
Motiv8, who have free opportunities for young people to attend in Havant, Fareham, Gosport and Portsmouth, said, "The pandemic has been a difficult time for everyone, but particularly young people. Young people have told us they feel isolated with a lack of opportunities to come together in a safe, affordable and fun way.   One Eighty is a great way to promote safe spaces locally and encourage young people to engage in a range of positive provision which will help develop their skills, build trusted relationships and help them feel connected."
Emma, age 11, from Hayling Island, and Miley, age 12, from Havant, said: "One Eighty is good and I would use it with my friends, it's great to know what's available."
Hampshire and Isle of Wight Fire and Rescue Service CYP Manager Karen Farr said: "Having delivered Fire Cadet sessions and Prince's Trust team programmes for thousands of young people, we know the value taking part in activities can have on their lives and the chance this gives them to learn new skills, gain confidence and make friends. That's why we're so proud to support and be featured on the new One Eighty website. Our new Prince's Trust Team Programmes for 16–25-year-olds start in September and more details can be found on the new One Eighty site."
Police officers out on patrol will also be encouraged to direct young people to the website and the activities available for them in their local area.
Partners are encouraged to populate the site with open access and available opportunities by completing a form for each activity.