New plan for safer streets unveiled
31 August 2021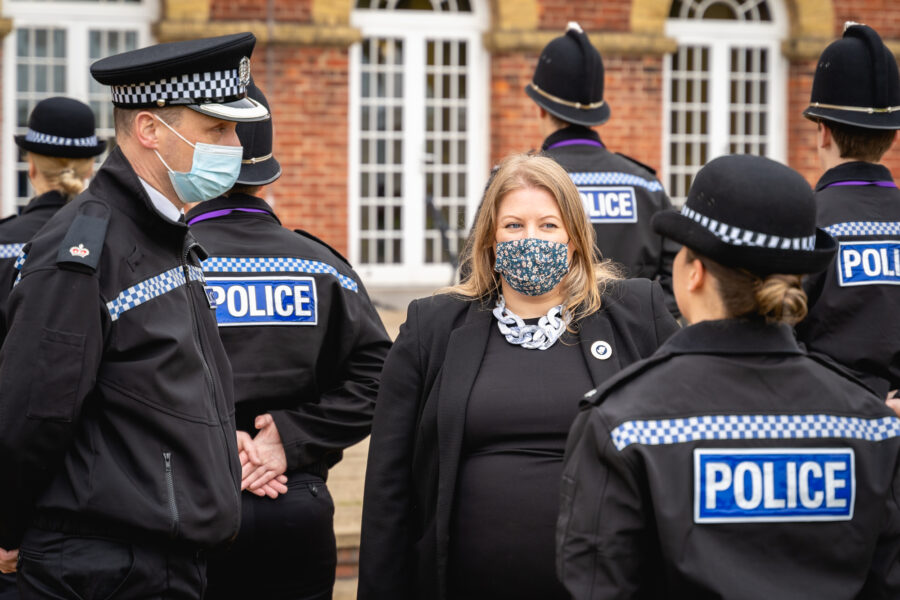 Newly elected Police and Crime Commissioner, Donna Jones, has unveiled her multi-year plan to strengthen policing across Hampshire and the Isle of Wight. In 'More police, safer streets' the Commissioner commits to recruiting an extra 600 officers, to improving police visibility and to working harder to combat anti-social behaviour. It also includes measures on rural crime, on unauthorised encampments and on making better use of technology.
From more High Street police stations to expanding the use of drones in the countryside and making more efforts to keep young people away from crime, the plan will set the direction of law enforcement until 2024. It and its associated implementation plan are central to driving democratic accountability over the police, as well as the courts and the justice system.
Once the plan is finalised, The Constabulary and its Chief Constable, Olivia Pinkney, will need to support its implementation, so it is important that the priorities in it are the right ones. Now the Commissioner is launching a public consultation, to ensure the plan truly reflects the wishes of taxpayers across the area.
Commissioner Jones said, "'More police, safer streets' is my draft plan to deliver for Hampshire and the Isle of Wight. It does what it says on the tin and will mean a stronger and more visible police presence able to investigate more crimes and secure more convictions.
"There is also important work to be done on improving working with the court system. As part of a balanced approach, I propose more provision to help keep young adults away from crime and for working with partners to help drug users who want to break their addiction."
"Last summer, I ran a big survey and received thousands of replies. That told me a lot about what people wanted to see from policing and helped me write my draft plan. I now need your help to ensure that this plan is the right one for our area."
The document is now out to public consultation on the website morepolicesaferstreets.com, with the public having until 1 October 2021 to express their views.  Donna will be hosting a series of online and physical consultation events across the area, details of which are being finalised.
The key priorities identified in the plan are:
600 more police officers by 2023
Improve police visibility – bringing policing to your community
Tackle anti-social behaviour
Zero tolerance approach to knife crime
Prevent youth offending
More customer focused police calling handling
Crackdown on unauthorised encampments
Improve outcomes for victims including female victims of violence
A voice for rural communities