New online advice for victims of crime
29 April 2020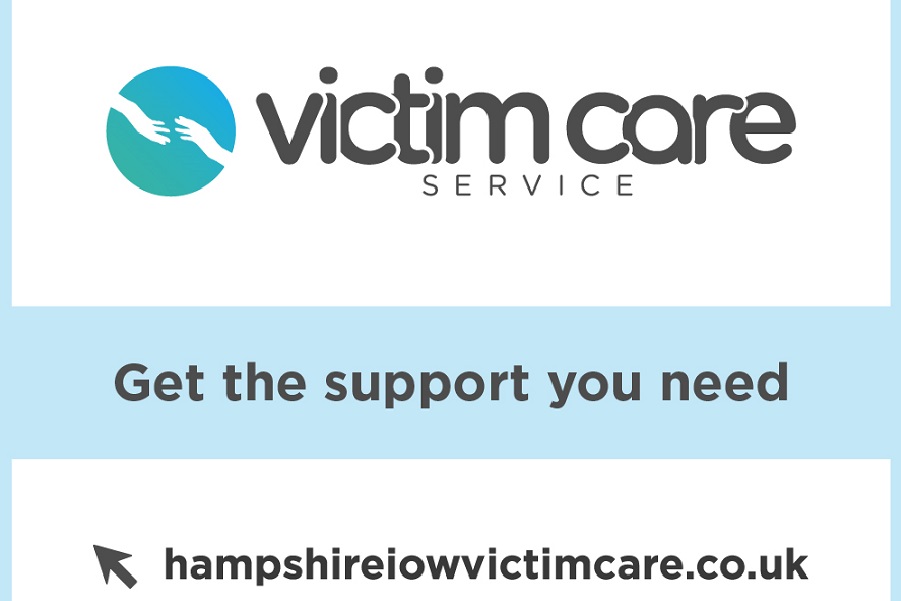 The Victim Care Service, funded by the Police and Crime Commissioner and provided by Victim Support, has launched a new website to ensure anyone affected by crime in Hampshire, Isle of Wight, Portsmouth and Southampton can access support and advice.
The website www.hampshireiowvictimcare.co.uk offers tips on how to protect yourself from different types of crime and advice on what to do if you experience them. It also includes a comprehensive database of organisations that can be searched by individuals and professionals looking to meet a specific support need.
The Victim Care Service provides support for victims and witnesses of crime to cope with, and recover from, the harmful effects of the crime they have experienced. The Victim Care Service is open to all victims, no matter what the type of crime, regardless of whether the crime has been reported to the police or not, and no matter how recently or how long ago the crime took place.
The service also has specialist teams who deal with the most vulnerable victims for example those who have experienced domestic or sexual abuse and children from the age of four upwards.
The new website complements the support over the phone that the Victim Care Service continues to provide during the pandemic.
Victim Care Service freephone number 0808 178 1641. The service is open from 9am-5pm Monday to Friday but there is also a Live Chat service that is contactable 24/7 on Victim Support's website.